Unforgotten's Nicola Walker interview: I'd be an absolutely appalling detective... appalling
The former 'Spooks' star returns as a police detective in ITV's new series of 'Unforgotten' early next year and as a sheep farmer in the BBC's 'Last Tango in Halifax' which starts on Monday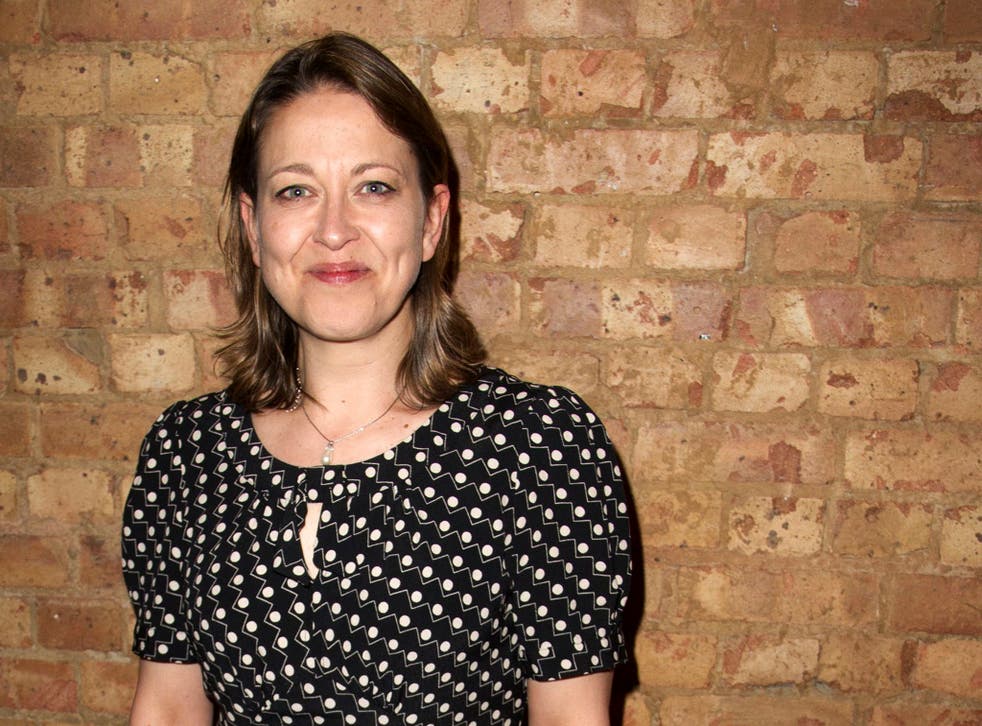 There were a few weeks in the autumn of 2015 when avid consumers of television crime drama might have started to feel slightly confused. On BBC1, Nicola Walker was ostensibly playing a police detective in the Abi Morgan series River. Over on ITV, Walker was simultaneously portraying a police detective in Unforgotten – a somewhat more conventional whodunnit about "cold case" murder squad officers. (Please do not adjust your set, and all that.)
"I realise that no one will cast me as a policewoman or detective for quite a while now," says Walker when we meet. The 46-year-old actor has a new series of Unforgotten in the pipeline. "On paper for me they were very different jobs – except in River I didn't even exist, I was a manifestation of a man's mental health issues."
Described by one critic as "Wallander meets Ghost", River was an intriguing drama that won Swedish actor Stellan Skarsgard most of the acting plaudits as the eponymous (and somewhat unlikely) Met Police officer John River. And yet it was proof – if proof were still needed – of the impressive range of his co-star, Walker.
London-born Walker came to wider attention in 2003 when she joined the second series of Spooks, playing Ruth Evershed. She remained in David Wolstencroft's BBC espionage drama for eight years. Her character was killed off in the very last episode in 2011, after taking a hit for her lover, fictional former MI5 boss Harry Pearce, played by Peter Firth (meaning, of course, that, unlike Firth, she didn't make it into 2015 film Spooks: The Greater Good).
"I don't think I'll ever have another job like it," says Walker of the years she spent filming in the disused biscuit factory in Bermondsey that was home to the "Grid", the spy base that featured in the series (a location shared with the police station in Life on Mars). "The writers and producers just seemed to see something coming. We'd do stories and you'd think, this is ridiculous. I remember doing an episode about a cyber-attack, us all being held to ransom, and at the time I remember thinking "this episode is really far-fetched". But it's normal now.
After Spooks, Walker was sent a Sally Wainwright script for an emotional, inter-generational saga set in Yorkshire, and was persuaded to audition despite the fact that she felt inadequately 'northern' to play Gillian, a sheep farmer who discovers that her widowed septuagenarian father is about to marry his childhood sweetheart. Last Tango in Halifax couldn't have been more different to Spooks if it had cast Sir Derek Jacobi as her father, which of course it did.
"You wouldn't imagine that after playing Ruth for so many years that somebody would let me be this fabulous, aggressive, emotional sheep-farmer. I'm very grateful," she says. "It was one of the best scripts I'd ever read, but I was convinced that I didn't have the part so I was very, very relaxed in the audition... you can't manufacture that lack of nerves."
Last Tango in Halifax's cast is as creamy as can be – with Anne Reid as Gillian's new mother-in-law, Celia, and Sarah Lancashire as her new sister-in-law, Caroline.
"Annie and Derek are absolutely at the top of their game. Derek Jacobi is probably our finest actor... he's my father… I have a lot of scenes with him. From the beginning you just have to give yourself a good talking to about putting to one side your admiration for that actor."
Access unlimited streaming of movies and TV shows with Amazon Prime Video Sign up now for a 30-day free trial
Sign up
Sally Wainwright is an insanely busy writer. To Walk Invisible, her drama about the Brontë sisters, will be broadcast on 29 December. She has also managed to knock out a brace of episodes of Last Tango in Halifax that move the story nicely along. And then early in the new year Walker returns to our screens in a fresh series of Unforgotten.
The first series of writer Chris Lang's police procedural had an almost Broadchurch-like feel as it introduced a gallery of suspects who all had something to do with the murder of a young man in 1976. A top-notch support cast included Bernard Hill, Tom Courtney, Trevor Eve, Ruth Sheen and Gemma Jones, while Walker was joined by Sanjeev Bhaskar as her police partner, DI Sunil "Sunny" Khan. Walker and Bhaskar's on-screen chemistry was the icing on this already tasty cake.
"If you knew why actors worked together on camera, you'd bottle it," says Walker. "With Sanjeev it started from the read-through, which is the day we met. They put these name tags around the table and there's an awful moment when it's like starting a new school and you look for your name and of course they'd put me and Sanjeev together – we didn't stop talking, and we found out we had mutual friends and I thought then 'this is going to be good between me and him'."
The new series also begins with a long-dead corpse, this one dredged from the River Lee in Essex, and the cast of suspects includes Rosie Cavaliero, Douglas Hodge, Wendy Craig and Catastrophe's Mark Bonnar, with Peter Egan reprising his role as Cassie Stuart's father.
Unforgotten marks the sixth time that Walker has played a police officer. Is it a question of typecasting, or do directors see something detective-like in the actress's persona? "I'd be an absolutely appalling detective... appalling," she demurs. "In this story some of the stuff they're dealing with would just break me. I'd just be wandering sobbing, sitting in corners weeping at the inhumanity of man".
Born in 1970 in Stepney in the East End of London to a scrap-metal dealer father "who thought acting was a ridiculous thing to do", it was her mother who provided the necessary encouragement. Walker first took up acting classes at the age of 12 "in order to speak to boys", but while proved to have a natural talent, she was also bright enough to win a place studying English at Cambridge University, making lifelong friends there with future television dramatist Sarah Phelps (who has penned this Christmas's BBC1 Agatha Christie drama The Witness for the Prosecution) and comedian and Great British Bake Off presenter Sue Perkins.
"I remember meeting Sue the first day and her saying 'come down to Footlights we're doing a smoker' and I was like 'what is that?'... people trying out comedy... some of it fabulous, some of it awful. Cambridge just fuelled that – there was so much going on, so many people hopeful that they'd be writers or directors.
After graduating, Walker shared a variety of flats around London with Phelps and Perkins, as well as would-be writer and actress Emma Kennedy. "When we first moved to London... my parents couldn't believe it because they'd run away from the East End when they could, and they said the first thing you do when you can is that you run back to it'.
"We lived in so many flats, and the more people you could get, the cheaper the flat was. Someone was always sleeping in the living room, and you're always slightly hiding them when the landlord came round. I remember trying to get our deposit back from quite a scary landlord in St John's Wood and there being too many of us living in a very small flat. So we got rid of Emma and Sue for the day, and me and Sarah Phelps stood strategically over the various places where Sarah had spilt red wine.
"I love being in a gang... communal living... when I bought my first little flat it was two bedrooms so I got Sarah Phelps to live with me. My years-later-to-be husband was slightly thinking 'why are you inviting your friends to live with you?' I was very resistant to leaving my friends."
The husband with whom she now lives in the Essex countryside, having finally relented and disposed of any friends in the spare bedroom, is the actor Barnaby Kay, and they have a 10-year-old son named, Harry, who may or may not be named after Peter Firth's character in Spooks. Walker's fame, it seems, is starting to spread far and wide.
"I've just been on Broadway doing a play [a transfer of Arthur Miller's A View from the Bridge, co-starring Russell Tovey and Mark Strong] and I got stopped a lot in New York, which was really confusing. It was because Last Tango and River and Unforgotten had all been on, it just so happened, when I arrived... Unforgotten and River were on Netflix and Tango was on PBS. People stopped me but were very New York about it – very quick because they're very busy.
"Here, there's a little more staring, and people coming up and saying 'really sorry to bother you but I really love Unforgotten... when's it coming back?' I can now tell them."
Does Walker herself stop famous people in the street? "Newsreaders are a problem for me... I love a newsreader and want to stalk them a bit. Any of them."
'Last Tango in Halifax' is on BBC1 on Monday 19 December and 'Unforgotten' returns to ITV on Thursday 5 January at 9pm
Register for free to continue reading
Registration is a free and easy way to support our truly independent journalism
By registering, you will also enjoy limited access to Premium articles, exclusive newsletters, commenting, and virtual events with our leading journalists
Already have an account? sign in
Register for free to continue reading
Registration is a free and easy way to support our truly independent journalism
By registering, you will also enjoy limited access to Premium articles, exclusive newsletters, commenting, and virtual events with our leading journalists
Already have an account? sign in
Join our new commenting forum
Join thought-provoking conversations, follow other Independent readers and see their replies