What to watch on TV tonight - Death in Paradise, The Naked Rambler
TV picks, Tuesday 21 January
Gerard Gilbert
Tuesday 21 January 2014 14:05 Comments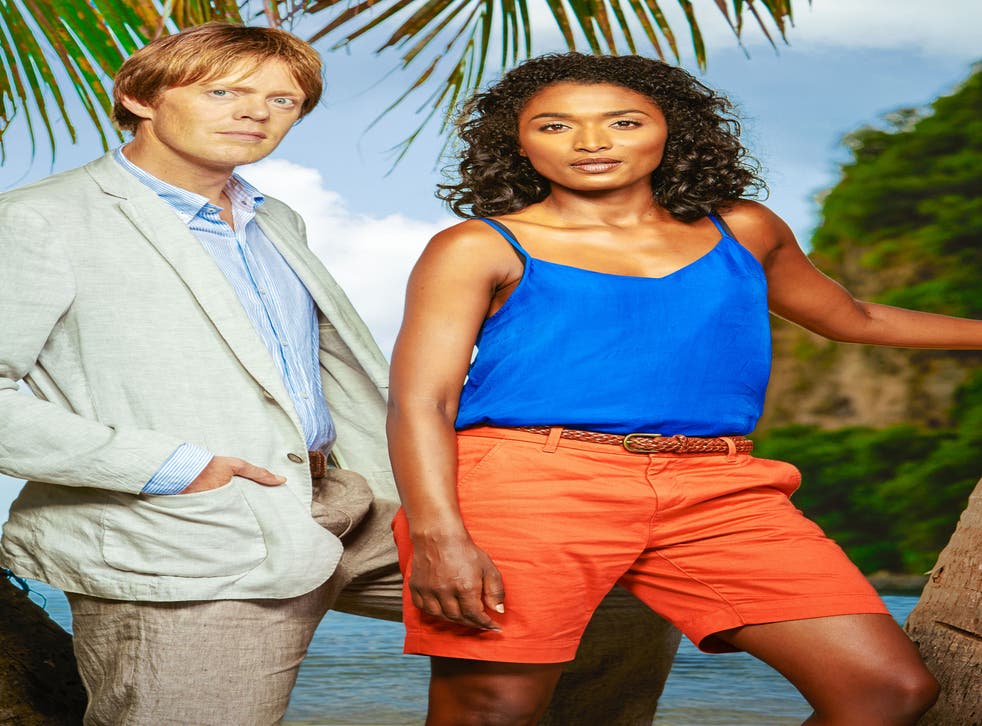 Death In Paradise
9pm, BBC1
A zombie movie being filmed on the island ends in real-life horror when a stand-in is poisoned – and new detective Humphrey (Kris Marshall) deduces the victim was not the killer's intended target.
The Naked Rambler
10.35pm, BBC1
What to make of Stephen Gough? The ex-Royal Marine known as "the naked rambler" for his habit of dressing in nothing but his rucksack and boots, has been in prison for nearly seven years, mostly in solitary confinement. This documentary hitches up with Gough as he leaves jail in Edinburgh and begins a cross-country hike back home to Southampton. His ex-partner Alison is at a loss.
The Search For Alfred The Great
9pm, BBC2
King Alfred's bones have been moved so many times over the centuries that many people concluded they werehad been lost forever. Now Neil Oliver follows historians and scientists investigating the final resting place of the Anglo-Saxon monarch, who died in 899 and was originally interred in Old Minster in Winchester.
Ross Kemp: Extreme World
9pm, Sky1
The bald hardman visits the red-light district of Mumbai in India to investigate sex trafficking.
Growing Up Down's
9pm, 12.30am & 3am, BBC3
Documentary following a group of young actors with Down's syndrome as its members set out on tour with a production of Shakespeare's Hamlet.
Rococo: Travel, Pleasure, Madness
9pm & 3am, BBC4
Waldemar Januszczak follows his series on the Baroque with an artistic tendency even more so – indeed the term "rococo" (which was initially an insult) partly derives from the word baroque.
Register for free to continue reading
Registration is a free and easy way to support our truly independent journalism
By registering, you will also enjoy limited access to Premium articles, exclusive newsletters, commenting, and virtual events with our leading journalists
Already have an account? sign in
Join our new commenting forum
Join thought-provoking conversations, follow other Independent readers and see their replies