White Heat: Talking about her generation
Paula Milne drew on her experiences of Swinging London for White Heat. But her drama series, and the impact of the Sixties, goes way beyond that
Gerard Gilbert
Wednesday 29 February 2012 01:00 Comments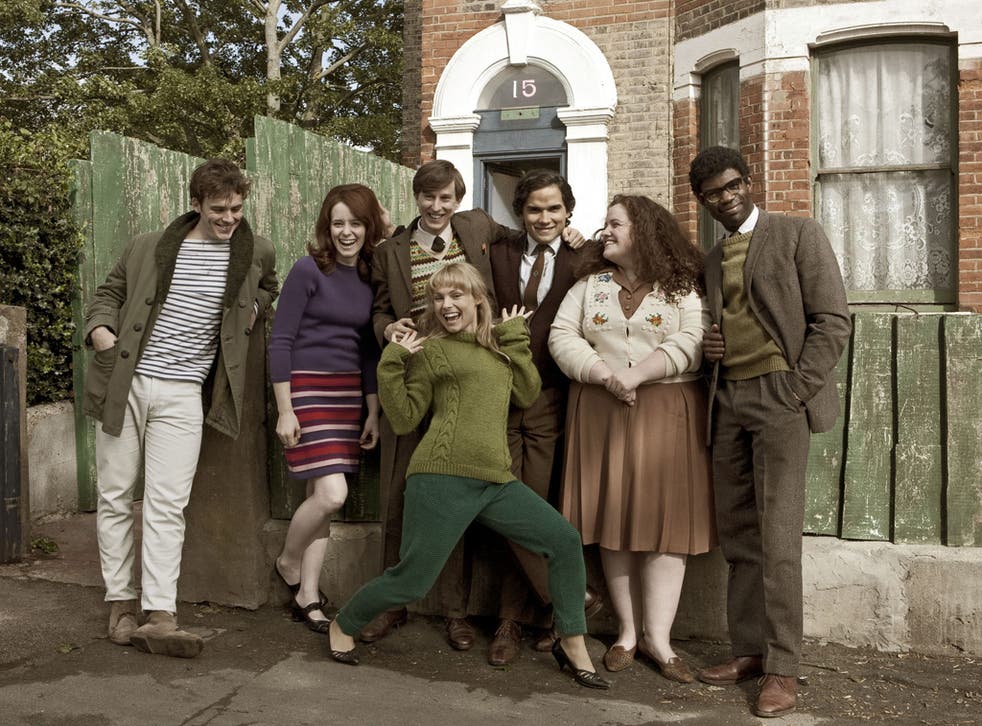 If you remember the Sixties, the old joke goes, then you weren't there. Writer Paula Milne was there and she has harnessed her powers of recollection for an epic new BBC2 drama that not only spans the Sixties, but the Seventies and Eighties as well. White Heat follows a group of students thrown together in a London flat-share in 1965, and it's already been dubbed "Our Friends in the South" – a comparison with Peter Flannery's 1996 series Our Friends in the North that Milne (The Politician's Wife, Small Island) believes is not quite on the mark.
"Our Friends in the North was absolutely seminal," she says when we meet. "But it didn't have a lot to do with women, and it didn't have a lot to do with race, and it didn't have a lot to do with sexual politics."
Needless to say, White Heat has all these matters in abundance, with a cast of characters – the proto-feminist, the black student, the gay Asian, the working-class Tory, the public-school leftie – primed to be thrown at every socio-political issue of the three decades spanning the death of Churchill and the fall of Thatcher. It would be absurdly schematic if it didn't have some grounding in the reality of the times.
"I didn't want it to be just a group of London students... I wanted to have this mix, but at the same time why would they be together?" asks Milne. Her solution was to turn this particular house-share into a deliberate social experiment engineered by student landlord Jack (Sam Claflin). A radicalised MP's son whose father bought the house, Jack gets to make up the house rules, including a ban on monogamy, that reflect the free love (or "contingent relationships" – Jack is keen on his Sartre and De Beauvoir) spirit of the time. "I went to art college and there was quite a lot of that," says Milne, "particularly the rule about not sleeping with anyone for more than three consecutive nights. There was a sense of 'let's run this differently'."
The six hour-long episodes are set respectively in 1965, 1967, 1972, 1979, 1982 and 1990, taking in anti-Vietnam War protests, IRA bombs, industrial unrest, the Falklands War, Aids and Thatcher. The mix of the personal and the political is framed by a flash-forward to the present day, in which their old house is being revisited by the former friends after one of their number dies and makes them the executors of his or her will.
The survivors haven't seen each other in 20 years ("something cataclysmic happens in 1990," says Milne), and the identity of the dead character is withheld until the final episode, although from the opening episode it clearly isn't the feminist Charlotte (played in the present day by Juliet Stevenson) or former art student Lilly (Lindsay Duncan), who are the first to arrive. The younger versions of Charlotte and Lilly are played by Claire Foy (Little Dorrit, The Promise) and MyAnna Buring (The Twilight Saga); they're joined by Claflin, Lee Ingleby (Being Human), David Gyasi, Reece Ritchie and Jessica Gunning.
"Getting the right cast was crucial," says Milne. "They must age from 18 to their early 40s and they have to have the maturity to actually get into the mind-set of somebody in their thirties facing childlessness, or whatever. We cover seven time frames... and they all say they are lucky to play such parts. Me, I think we are lucky to have them."
Milne claims to identify with all of her young characters, although her experience of both the Central School of Art and Design and the Royal College of Art in the mid-Sixties most closely tallies with that of Lilly. "People say, 'were you aware that you were part of a generation that knew it was different?'" she says. "I think probably not. At art college we knew we were trying to do something – I mean we refused to do life drawing (which I bitterly regret now), and Hockney and Warhol were showing the way. But when you really knew it was when you went home. We had more secrets from our parents than any other generation, especially with the pill coming in.
"If things didn't actually happen to me – and to spare the blushes of my children, I won't go into too many details – they certainly happened to others. I remember watching Enoch Powell's 'rivers of blood' speech – and being aware of the implications because there was a black guy at art college." And Milne is unapologetic about her metropolitan setting. "The heartland of all that was in London," she says. "I mean you could go further north to Solihull or somewhere and probably not a lot was going on. There might have been a few miniskirts or something."
Access unlimited streaming of movies and TV shows with Amazon Prime Video Sign up now for a 30-day free trial
Sign up
Her series shares its title (taken from Harold Wilson's landmark 1963 speech extolling the technological revolution) with author Dominic Sandbrook's 2006 White Heat: A History of Britain in the Swinging Sixties – a book that was given to Milne by a producer at ITV. "It's a deconstruction of the period," she says, "and yet it seemed a bit reductive just to do one generation, because what was clear from my being part of that generation was that it was a kind of reaction to the previous generation, the post-war austerity generation. And so you start thinking about the Seventies, and the Eighties being a reaction to the Seventies..."
Had Milne discovered a theme during the writing? "Yes, although I didn't know when I started, but I think it is the disappointment of the Left. If you look at the Seventies and the endless industrial strife... Edward, Jack's father, says to Jack during the 1979 episode (when Margaret Thatcher is elected), that 'this is the end of consensus politics and it's you guys who opened the door and let her in. Just remember that'. Fucking right they did. Excuse my French."
'White Heat' begins in early March on BBC2
Register for free to continue reading
Registration is a free and easy way to support our truly independent journalism
By registering, you will also enjoy limited access to Premium articles, exclusive newsletters, commenting, and virtual events with our leading journalists
Already have an account? sign in
Join our new commenting forum
Join thought-provoking conversations, follow other Independent readers and see their replies