State of the Arts
Houston, we have a solution: why hologram tours are the obvious next step for the music industry
Musicians have proven time and time again that there's money to be made in the afterlife. Following the news that Whitney Houston's hologram is going on tour, Fiona Sturges weighs in on the debate in our latest arts column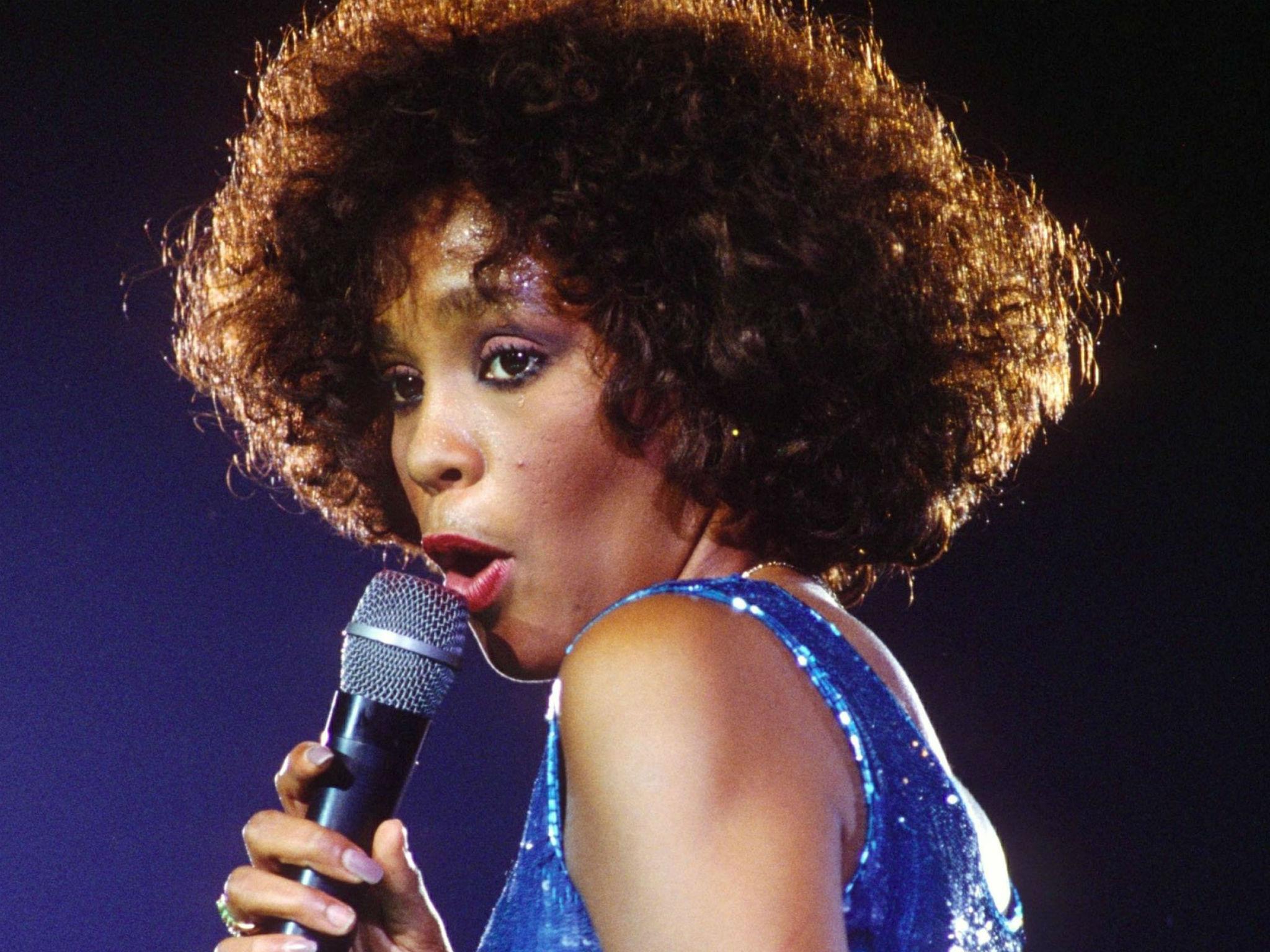 In the opening episode of the Russell T Davies drama Years and Years, set five years in the future, a teenage girl haltingly comes out to her family as trans. Her parents, who pride themselves on their progressive credentials, are fully on board until she explains that by trans she means "transhuman", meaning she wishes to upload her brain into the cloud and ditch her body, thus allowing her to live forever. "There's no life or death. There's only data. I will be data," she tells them, at which point she is sent to her room with no wi-fi.
For Davies, transhumanism is a scary prospect – the dark side of technological progress and where humankind is headed. But pop music has been doing a version of this for a while. The music industry was catastrophically slow to adapt to technological advances in the early 2000s, burying its head in the sand over online file-sharing, but it has been quicker off the mark in using technology to create everlasting life.
This week, Whitney Houston's estate gave the green light to a succession of new money-making wheezes featuring the late singer, including a series of concerts featuring Houston as a 3D hologram, with recordings of her vocals supported by a live band. Here Houston will follow in the footsteps of Frank Zappa, who recently completed his digital tour despite having died 26 years ago; a holographic Roy Orbison, who played to packed houses last year; and the late soprano Maria Callas, whose hologram tour last year included songs from Verdi's opera Macbeth, which included the words: "The dead don't rise again from the grave." Of course, the great trailblazer in the holographic firmament is the late rapper Tupac Shakur, who appeared in digital form at the Coachella festival in 2012, completely with spooky spoken impersonations ("what the f**k's up, Coachella?").
Death can be an excellent career move, as illustrated by catalogue departments dedicated to pumping out the reissued and remastered albums of dead stars. And who can get enough of the films and documentaries cataloguing the troubled years of artists who have died before their time? The holographic show takes this life-after-death concept to a new level, however. Creepy? Maybe a little.
Whitney Houston: The diva who had – and lost – it all
Show all 3
When we are accustomed to live performances featuring flesh-and-blood icons, it's understandable that some may feel squeamish about resurrecting the dead. There was uproar, certainly, when it was announced last year that a digital Amy Winehouse was to head out on tour – later, the tour was postponed due to "unique challenges and sensitivities". It's also reasonable to wonder what the icons in question would have made of being exhumed this way, although, given that a thirst for idolatry and creative immortality is a basic requirement for a life in pop, one senses that the objections would be few and far between.
Among the major complaints about holographic tours seems to be that it's the artists' families who stand to benefit. "In it for the money" has long been a stick used to beat those working in the creative industries, but, as any artist, writer or actor will tell you, an entrepreneurial spirit is crucial to survival. Even dead stars need to maintain their portfolio. Meanwhile, for audiences willing to cough up for the experience, it's a win-win situation. In the age of "heritage" tours, these shows are clearly fulfilling a desire – and it certainly beats going to see a tribute act. To tell fans they are wrong to buy tickets, and they are denigrating the artist through their desire to engage with them beyond the grave, would seem the height of condescension. In any case, in 25 years of gig-going, I've seen enough robotic performances to know that there can be just as much life (and in several cases considerably more) in the pixelated versions.
Like it or not, it's ultimately the shape of things to come. Tastes evolve; technology marches on; augmented reality informs our present and our future. Rock music in particular has a history of banging on about authenticity – the notion of "real" people playing "real" instruments dates back to the days of angry white men trying to kill disco on baseball fields. Meanwhile, live music has been peddling the same old format for decades. Creating new possibilities and greater choice using technology is something to be celebrated.
In the future, we might be able to pay for holograms of our beloved artists, whether living or dead, to perform in our living rooms (Dear the music industry: don't forget this was my idea). Or perhaps we'll be able send avatars to attend gigs while our bodies stay at home. Personally, I am looking forward to a time when a holographic me writes this column while the physical me naps peacefully on the sofa. It can't be far off now.
Join our commenting forum
Join thought-provoking conversations, follow other Independent readers and see their replies