Will The Cosby Show's legacy remain intact?
The hugely successful sitcom upended TV stereotypes and paved the way for several spin-offs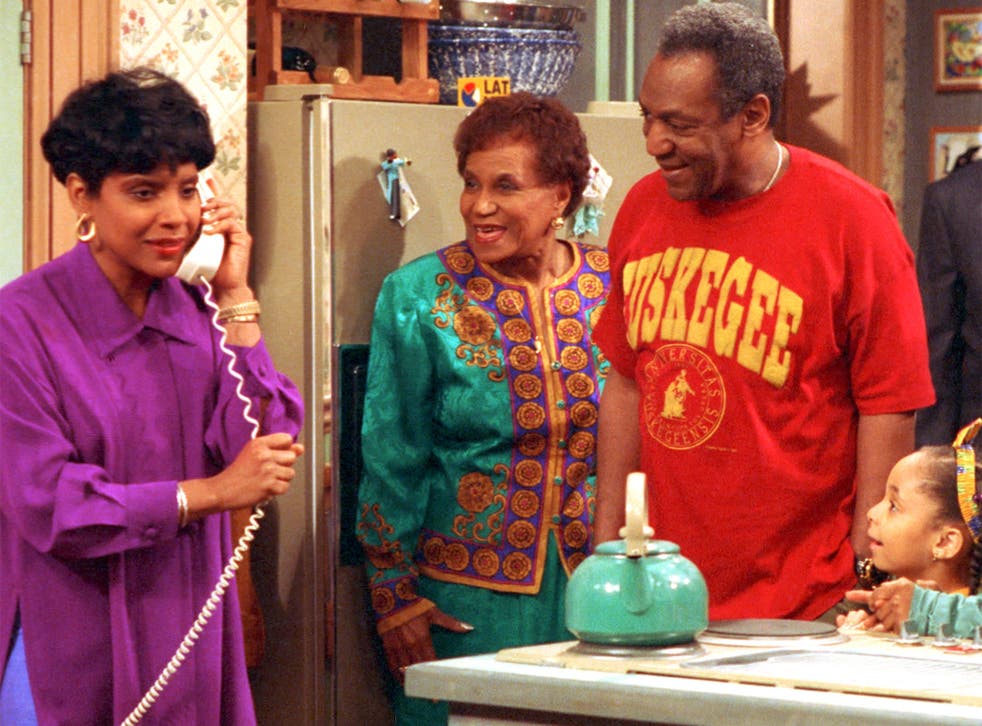 The alleged offences took place as long as 45 years ago, but it's only in the last few weeks that rape allegations made against Bill Cosby have had any noticeable effect on his career. NBC has scrapped a TV project which the US comedian had in development, Netflix has shelved his stand up special, and repeats of 1980s sitcom The Cosby Show have been pulled by cable station TV Land.
This has become broadcasters' standard procedure in the wake of such allegations. It's horrifying to think that high-profile sex offenders are now a regular enough phenomenon to warrant a 'standard procedure', but here we are, anyway. Welcome to 21st century television. The BBC has attempted to edit Savile out of its TOTP2 re-run catalogue (although not entirely successfully) and there are no re-runs of Rolf Harris's Animal Hospital or Stuart Hall's It's A Knockout currently scheduled on British television. Now that we know what we know, such light entertainment no longer makes for 'light' viewing.
The same is true of the hugely successful sitcom which revolved around Dr Cliff Huxtable, a curmudgeonly, yet cuddly father-of-five with a fondness for garish wooly jumpers. I tried to watch an episode on YouTube yesterday and couldn't get past the first five minutes without feeling queasy. In this case, however, we've lost more that just a nostalgic comfort.
The Cosby Show was the first hit TV show to feature a predominantly African-American cast. It also upended TV stereotypes current at the time by portraying a black family that was wealthy, educated and stable. This success paved the way not only for the spin-off, A Different World, but for The Fresh Prince of Bel-Air (the sitcom which launched Will Smith's career) the UK's own Desmond's and also, arguably, serious drama like The Wire. Will that legacy, at least, remain intact?
Bill Cosby: Career in pictures

Show all 20
Why Simon Cowell is still Chloe's God
You'll remember reality TV regular Chloe Jasmine - if not from the current series of X Factor (which she exited last month), then from her first X Factor audition in 2006, or perhaps from her appearance on Sky Living's The Face in 2013. Gossip columnists are all aghast at Ms Jasmine's decision to demurely decline the offer of a spot in the Celebrity Big Brother house. Does this mean the shy wallflower is retiring to the shadows?
I think not. A story in this week's Sun suggests Chloe Jasmine has simply skipped the fame-hungry stage of stardom and is heading straight for loopy spiritual epiphanies instead. Her statement confirming a romance with fellow X-Factor contestant Stevi Ritchie read like something off Goop, the blog by Gwyneth "concious uncoupling" Paltrow: "Our romance happened organically" quoth Chloe. "We were talking about spiritual planes and then we kissed...I'm not ashamed of what I did, because I believe it was part of God's divine plan." For 'God', read 'Simon Cowell'.
Idris Elba, Mr Blobby and other music inspired by TV
BBC One has confirmed two new episodes of detective series Luther for 2015, but that's not the most exciting upcoming project for its star Idris Elba. This week the actor released his debut album, Idris Elba Presents mi Mandela, and he's expressed an interest in making more music - this time to tie in with his TV roles on Luther and The Wire. "That could create some real good songs, and definitely an interesting mood, musically," he told Radio 4
Elba's creative energy might inspire, but the history of TV-music crossovers, sadly, does not. This is a genre in which the most musically accomplished release is 1994's Let's Get Ready To Rhumble by PJ & Duncan (later Ant & Dec). Take heart though, Idris, what TV pop lacks in credibility, it makes up for in chart success; the Teletubbies, Bob The Builder and Mr Blobby have all had Christmas No.1s.
CATCH UP
The Paedophile Next Door, 4oD
Irresponsible shock doc? Or important conversation starter? Historian Steve Humphries' documentary about how attitudes to paedophila might prevent us tackling child abuse certainly had people talking. The stand-out section was an interview with Eddie, a self-confessed paedophile who says he has never abused a child. Eddie believes people like him should be offered treatment before they offend, not after.
Access unlimited streaming of movies and TV shows with Amazon Prime Video Sign up now for a 30-day free trial
Sign up
http://www.channel4.com/programmes/the-paedophile-next-door
The Missing, BBC iPlayer
It could easily have been an annoying gimmick, but The Missing's split chronology (half of the scenes take place in 2006 and the rest in the present day) really came into its own in this week's masterful, climatic episode. This is a drama in which it's not only the future which is unguessable, but the past and the present too.
http://www.bbc.co.uk/iplayer/episode/b04t1z49/the-missing-5-molly
Nigel Slater's Icing on the Cake, BBC iPlayer
This was food porn. There's no denying it, and in fact some of the shots of cream oozing out of a victoria sponge should probably have come with an age-rating, but Nigel Slater still stimulates our memories almost as much as our taste buds. He can't be the only man in Britain whose feelings for a shop-bought fondant fancy border on religious.
http://www.bbc.co.uk/programmes/b04pl14k
Music Nation: British Asian Rave, 4oD
Here's another great documentary from Music Nation, with much more to say than the 30 minute time-slot allows. Looking back at the pre 9/11 90s bhangra scene, the film asks poignant questions about British Asian identity via contributions from actor and MC Riz Ahmed, Asian Dub Foundation and Talvin Singh, among others.
Join our new commenting forum
Join thought-provoking conversations, follow other Independent readers and see their replies