Game of Thrones: What it's like to be an extra
Actor Denis Halligan explains what happens behind the scenes on Game of Thrones and how fans can become extras too
Siobhan Fenton
Monday 18 July 2016 08:49 Comments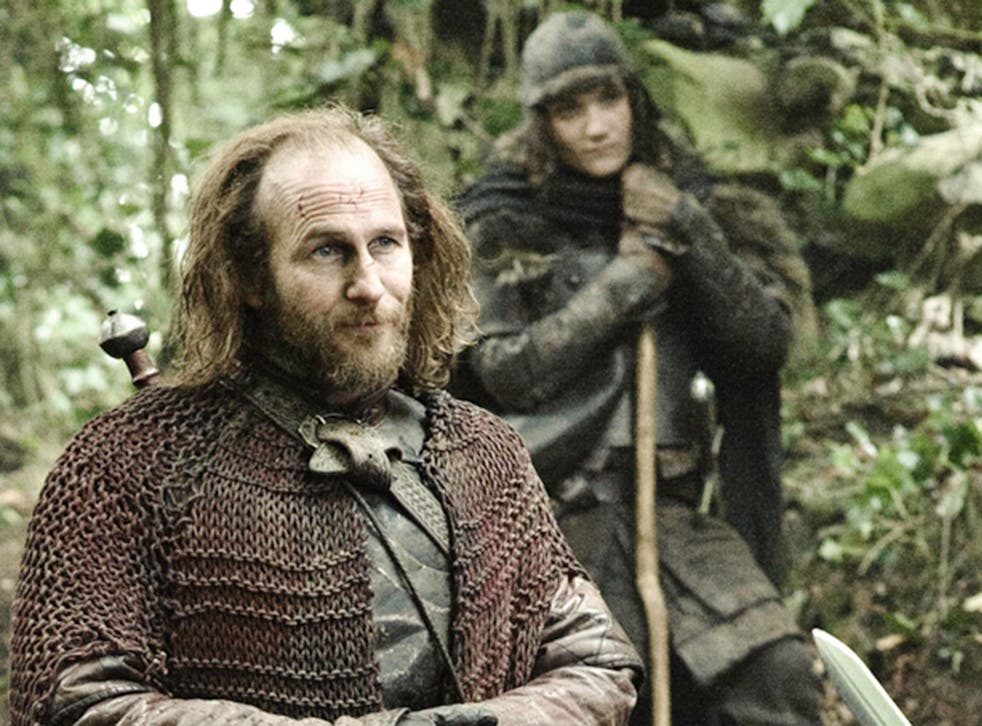 You might not recognise Denis Halligan at first glance, but if you're a Game of Thrones fan the chances are his face has been flickering up on your screens for the last five years. The actor has been a firm fixture as an extra and in small character parts on the show since its inception.
Before the show became the world-wide phenomenon it is now, commanding a massive fandom and various accolades, he came across it as a relatively unknown new filming project and decided to take a chance on auditions as they were taking place locally in Northern Ireland.
In the six years since, the 27-year-old who is from Armagh in Northern Ireland, has played various parts including Nico in season 1 and kidnapping Arya with Thoros in season 3.
He has mostly worked along with Paul Kaye and Kit Harrington, who play Thoros of Myr and Jon Snow, and who he describes as "incredible to work with and great guys to be around. As an actor you learn a lot."
He told The Independent that many extras have to be tight-lipped about what goes on in filming due to strict non-disclosure agreements with the production crew.
Much of filming is shrouded in secrecy as well, to avoid too many fans turning up on set and disrupting work. He explains: "This will sound weird, but during filming I didn't know where I was most of the time! A car would come to pick us up at 5:30am and drive us to the set. So a lot of the time, I just didn't know where I was for filming."
Halligan warns that although the finished product looks slick, filming the shows themselves could be extremely gruelling: "Filming itself can be exhausting but enjoyable. A standard day is 12 hours. I'd typically start at 5:30am, kicking off with an hour in costume. Everyone's costume is made to measure and they're very detailed and intricate.
"One of the most intense days was filming the fight in series 3 between The Hound and Beric Dondarrion which was essentially a huge sword fight. In the final cut, it lasts just a few minutes in the episode but for filming we had to shoot every single day for a week. They have to get it just right."
Halligan's background is firmly in acting, having completed a Higher National Diploma in acting and treading the boards for his first performance aged 11, but an increasing number of extras don't have an acting background and are instead taking part because they are die-hard fans of the show.
He says: "When I started, Game of Thrones wasn't really well known, so most of the extras were just professional actors and people who had auditioned for bigger roles and not got them. But now, it's a real mix and we do have some die-hard fans taking part."
His advice for any fans who want to be an extra in the next series is: "Grow your hair! I had long hair anyway, which is why I think I got the first audition. I looked a bit medieval.
In memoriam: Every major character who died in Game of Thrones season 6

Show all 34
"Other than that, keep an eye out for open casting calls which are advertised on Facebook and local media. They have big, open calls that you can enter.
"An important thing to note though, is you have to be based in Northern Ireland because that's where most of the filming happens. There was one guy I worked with recently though who was from London and relocated to Belfast during filming just to do it, that was real commitment."
Register for free to continue reading
Registration is a free and easy way to support our truly independent journalism
By registering, you will also enjoy limited access to Premium articles, exclusive newsletters, commenting, and virtual events with our leading journalists
Already have an account? sign in
Register for free to continue reading
Registration is a free and easy way to support our truly independent journalism
By registering, you will also enjoy limited access to Premium articles, exclusive newsletters, commenting, and virtual events with our leading journalists
Already have an account? sign in
Join our new commenting forum
Join thought-provoking conversations, follow other Independent readers and see their replies