The real-life Line of Duty AC-12: 'We spend a lot more time sat in front of computers'
Exclusive: Chief of Scotland Yard's anti-corruption command tells Lizzie Dearden where 'Line of Duty' gets it right, and wrong
Thursday 29 April 2021 09:11 BST
Comments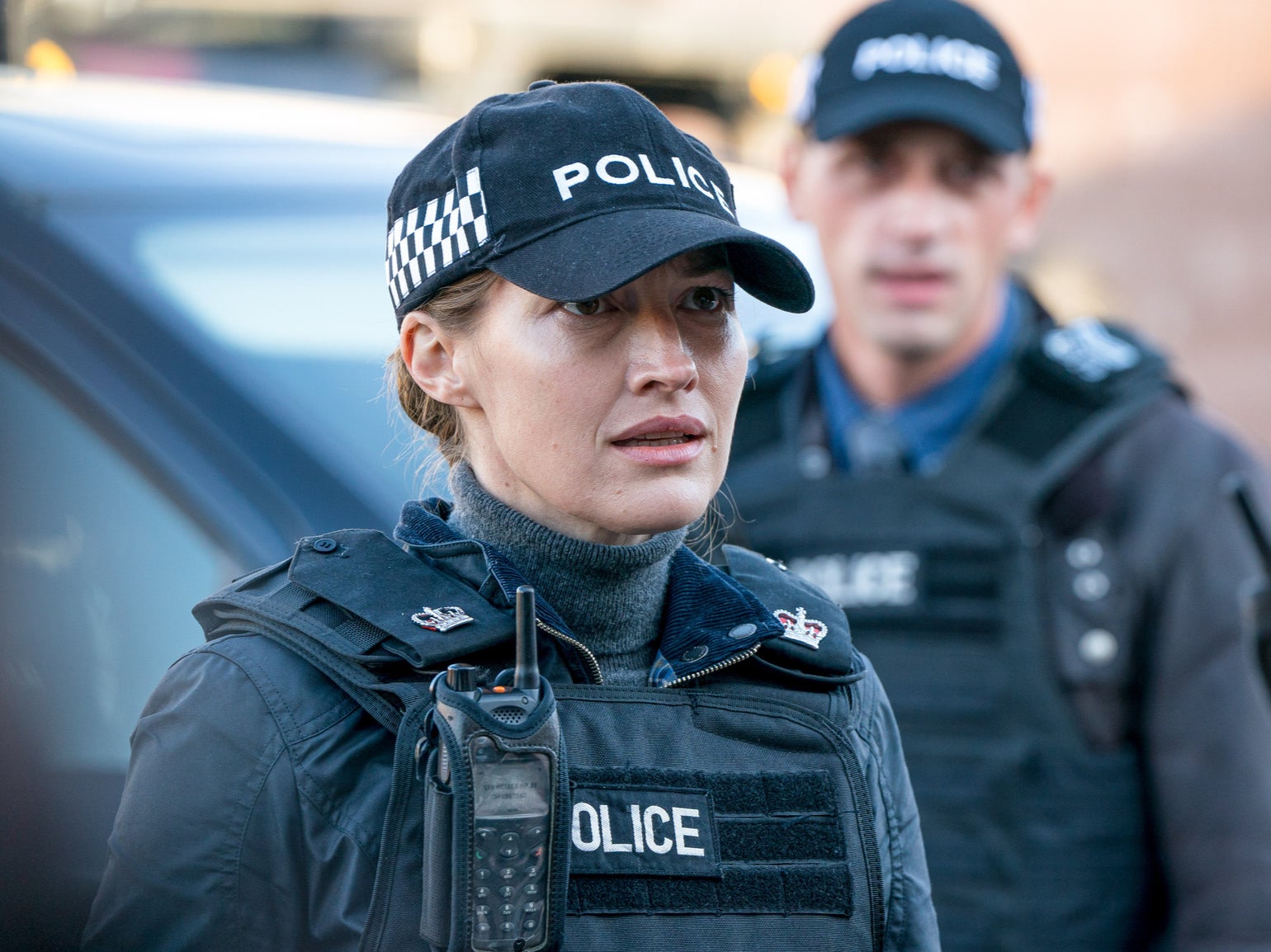 Inside Britain's largest police service, there is a "force within a force" working to root out corruption and links to organised crime among officers.
Scotland Yard's Anti-Corruption Command is the equivalent of Line of Duty's fictional AC-12, gathering intelligence and running covert operations to investigate suspects within the Met.
There's only one thing they're interested in, and that's catching real-life bent coppers.
But Detective Chief Superintendent Peter Holdcroft, who leads the unit, admits that their day-to-day work "isn't as dramatic as you see on the TV".
"In reality we spend a lot more of our time sat in front of computers than taking part in car chases and gun fights," he tells The Independent.
"Our officers will spend months working on an investigation, which includes gathering intelligence and building up a case against officers accused of wrongdoing.
"One of our top priorities is detecting and preventing corruption. We have the capability to covertly and proactively investigate any area of the Met's workforce and external threats from criminals who try to corrupt officers and staff."
Det Ch Supt Holdcroft, who is the Metropolitan Police's Ted Hastings, has watched the first four series of Line of Duty and says some storylines aren't too far away from the truth – although thankfully fewer people are kidnapped and murdered.
Viewers spot another 'H' clue in episode 4 of 'Line of Duty'
"Both AC-12 and the Met's anti-corruption unit is committed to rooting out corruption and exposing wrongdoing," he adds.
"We also do use a lot of acronyms which won't make much sense to anybody outside of policing."
In his first interview, Det Ch Supt Holdcroft says his unit has more support from senior Met officers than is seen among the largely hostile "Central Police" in Line of Duty.
Access unlimited streaming of movies and TV shows with Amazon Prime Video
Sign up now for a 30-day free trial
Sign up
Access unlimited streaming of movies and TV shows with Amazon Prime Video
Sign up now for a 30-day free trial
Sign up
Most of his officers are specialists in different fields of policing and do not switch between different roles, like Kate Fleming and other characters in the show.
If an officer is put undercover in the Metropolitan Police, they are taken from a force elsewhere in the country so they are not recognised.
"That said, our officers do have a wealth of policing experience which gives us the opportunity to deploy them across the organisation if needed," Det Ch Supt Holdcroft says. "One similarity is that a lot of our work has to be covert and we can't always be open about our ongoing investigations."
In another striking similarity to Line of Duty, the Directorate of Professional Standards - of which Anti-Corruption Command is part - fell under suspicion itself in 2017.
The Independent Office for Police Conduct (IOPC) investigated allegations that officers in the the Serious Misconduct Unit had abused their position to affect ongoing investigations.
In October, the watchdog said it found no case to answer for 15 officers and a staff member, but that some internal processes would be changed.
Many police officers watch Line of Duty, although the vast majority ridicule it as sensationalised and unrealistic.
Some officers, particularly women, point to Prime Suspect as one of the more accurate portrayals of policing – for the rampant sexism in stations three decades ago, if nothing else.
The Anti-Corruption Command treats sexual misconduct, both inside and outside work, as a "corruption priority", as well as drugs, theft and undisclosed links between officers and criminals.
Those links can see sensitive information and data leaked to organised crime groups (OCGs), who may bribe or blackmail officers to obtain useful intelligence or warnings of operations against their interests.
The Anti-Corruption Command is one arm of the Metropolitan Police's wider Directorate of Professional Standards (DPS), which has more than 300 officers and staff.
It also deals with public complaints, misconduct by officers and injuries and deaths following police contact, working with the Independent Office for Police Conduct.
Det Ch Supt Holdcroft describes the DPS as a "police service within a police service", adding: "We have all the same capabilities as the rest of the Met but are able to work independently to carry out our own investigations.
"Where there is evidence of wrongdoing we will put officers before a misconduct panel and in the most serious cases seek to bring criminal charges against those accused of corrupt behaviour."
The DPS carries out between 800 and 900 investigations every year, although many end with no further action against suspects after disproving suspected wrongdoing.
Recent cases include that of a Violent Crime Task Force officer who was jailed for more than two years for attacking a man in what a judge called a "clear case of racial profiling".
PC Charlie Harrison, 39, was jailed for more than two years on 12 April following a DPS investigation.
He attacked a black man with his two teenage sons, breaking his leg. The family had been walking home from a cemetery, where the children had laid flowers on their mother's grave.
In his sentencing remarks, Judge Gregory Perrins said: "They had done absolutely nothing wrong, nor had they behaved in any way that could be deemed suspicious."
In another case, an officer was jailed for fraud after watching porn on a grieving family's television, as a 14-year-old boy lay dead inside the home.
Avi Maharaj's actions led his father to believe his son had been accessing pornography before his death.
Getting away with murder: Britain's most notorious unsolved crimes
Show all 3
Many larger cases are ongoing and some unsolved crimes have haunted the DPS for decades. One is the murder of private detective Daniel Morgan, who was brutally killed in a London pub car park in 1987.
Five separate investigations have ended without a successful prosecution and Scotland Yard has admitted the first probe was hampered by police corruption.
The most famous corruption investigation in Metropolitan Police history, Operation Countryman, also ended with no convictions after running from 1978 to 1982 at a cost of £3m.
Earlier in the 1970s, a probe into the Criminal Investigation Department discovered some officers were receiving bribes from criminals in return for advance warnings about police raids or arrests, fabricating evidence against innocent men and arranging for charges to be dropped against guilty criminals.
The operation resulted in around 500 officers being dismissed or resigning.
"Since then we have remained focused on tackling corruption and, as with the rest of policing, our work has improved and progressed through the advent of new technology," says Det Ch Supt Holdcroft.
"Unfortunately there has always been corrupt police officers, however these only make up a small minority of the Met and the majority of our 44,000 officers are committed to keeping Londoners safe."
Update: This article was amended on 21 April 2021. The original article said that the Anti-Corruption Command was investigated in 2017, whereas in fact the wider Directorate of Professional Standards was the focus of that operation, and particularly the Serious Misconduct Unit.
Join our commenting forum
Join thought-provoking conversations, follow other Independent readers and see their replies