Love Island exposed viewers to millions of smoking images, says research
Report claims 20 per cent of content includes picture of tobacco usage, with impressions highest among those aged 16 to 34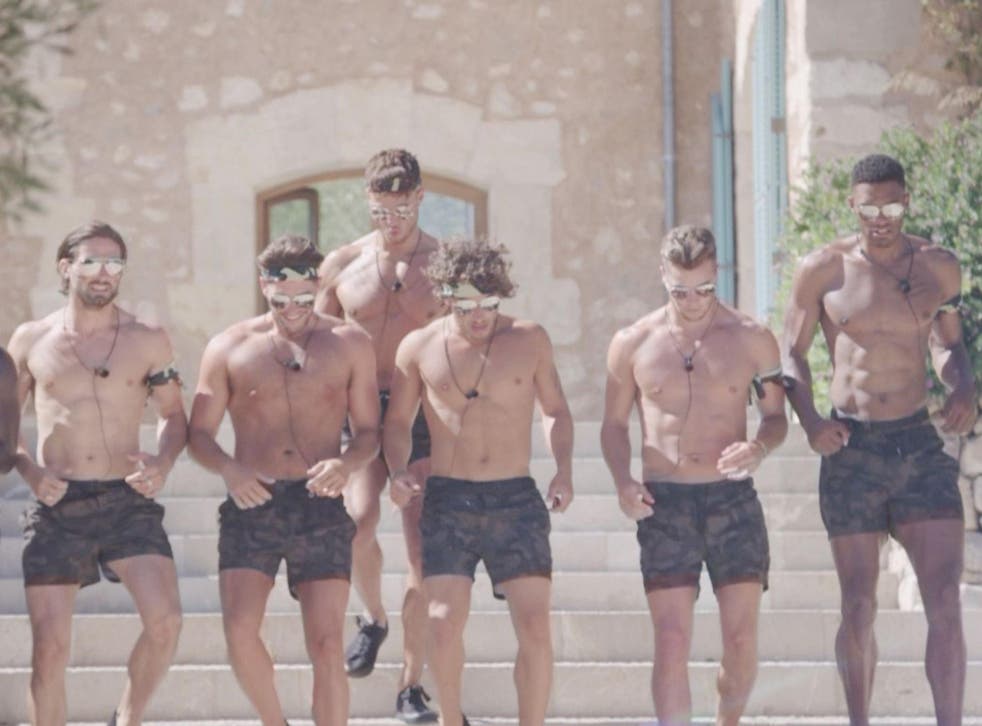 Love Island viewers would have been exposed to millions of images of contestants smoking and of tobacco-related images during the run of the reality show, new research has warned.
During the ITV2 series, in which young people were obliged to couple up to remain on the show, contestants were frequently shown smoking or holding packs of cigarettes and lighters.
More stringent curbs on smoking images on television are urgently needed, according to research published online in the journal Tobacco Control.
The report quantified the amount of tobacco content on the show and found that in 21 episodes, comprising 1,001 minutes of content, tobacco imagery occurred in 204, totalling 20 per cent of the time.
Researchers looked at every other show of the third series, which aired on ITV2 between 4 June and 23 July 2017 and which amounted to 42 episodes.
They measured audiovisual tobacco content, categorised as actual use, implied use including verbal references and the on-screen presence of cigarettes and smoking paraphernalia and clear branding.
Actual tobacco use appeared in 66 (7 per cent) intervals and usually involved cigarette smoking by one person; smoking by several people occurred in 10 intervals.
Implied tobacco use occurred in 104 (10 per cent) intervals and paraphernalia in 143 (14 per cent).
This most often involved plain white cigarette packs (117 intervals), with up to eight visible in any one interval.
Cigarette branding was visible in 16 (1.6 per cent) intervals, with Lucky Strike Double Click branding clearly visible.
Access unlimited streaming of movies and TV shows with Amazon Prime Video Sign up now for a 30-day free trial
Sign up
The data was combined with audience viewing figures – the final episode was watched by around 2.6 million people – and population estimates.
The researchers calculated that the 21 episodes delivered 559 million overall tobacco "impressions" to the UK population.
Tobacco impressions were highest among the 16-34 age group, averaging 6.95 per head and twice as high among women as they were among men.
UK news in pictures

Show all 50
The episodes delivered 44 million impressions of branded tobacco products, including four million to children, the research found.
These calculations are likely to be an underestimate, as they do not take account of online viewing or the accompanying weekly review of the series, Love Island: Aftersun, the researchers added.
There is a clear link between young people's exposure to on-screen tobacco imagery and starting to smoke, it was emphasised.
Following widespread media criticism of high levels of smoking in the 19 June episode, tobacco content fell significantly from 12.4 intervals per episode to 8.4 and actual tobacco use from 4.9 intervals to 2.3.
More than half of complaints made about the show to Ofcom were about smoking rather than scenes of a sexual nature, the regulator said in early July.
Researchers wrote: "There is a causal relation between exposure to on-screen smoking and smoking initiation and earlier age at initiation, in young people.
"This study demonstrates that in spite of UK regulatory controls on tobacco advertising, promotion and brand placement and on condoning, encouraging or glamorising smoking in programmes widely seen by people aged under 18, the 42 episodes of this reality TV show probably delivered 559 million tobacco total impressions to the UK population, including approximately 47 million to children.
"We suggest that programme makers be reminded of their legal obligation on the representation of smoking in these shows and that regulators take a more proactive line in enforcement to protect children from gratuitous promotion of tobacco.
"More stringent controls on tobacco content in television programmes are urgently needed."
PA
Register for free to continue reading
Registration is a free and easy way to support our truly independent journalism
By registering, you will also enjoy limited access to Premium articles, exclusive newsletters, commenting, and virtual events with our leading journalists
Already have an account? sign in
Register for free to continue reading
Registration is a free and easy way to support our truly independent journalism
By registering, you will also enjoy limited access to Premium articles, exclusive newsletters, commenting, and virtual events with our leading journalists
Already have an account? sign in
Join our new commenting forum
Join thought-provoking conversations, follow other Independent readers and see their replies