TV Review, Mum (BBC2): Lesley Manville returns in family comedy gem
Plus: Shetland (BBC1)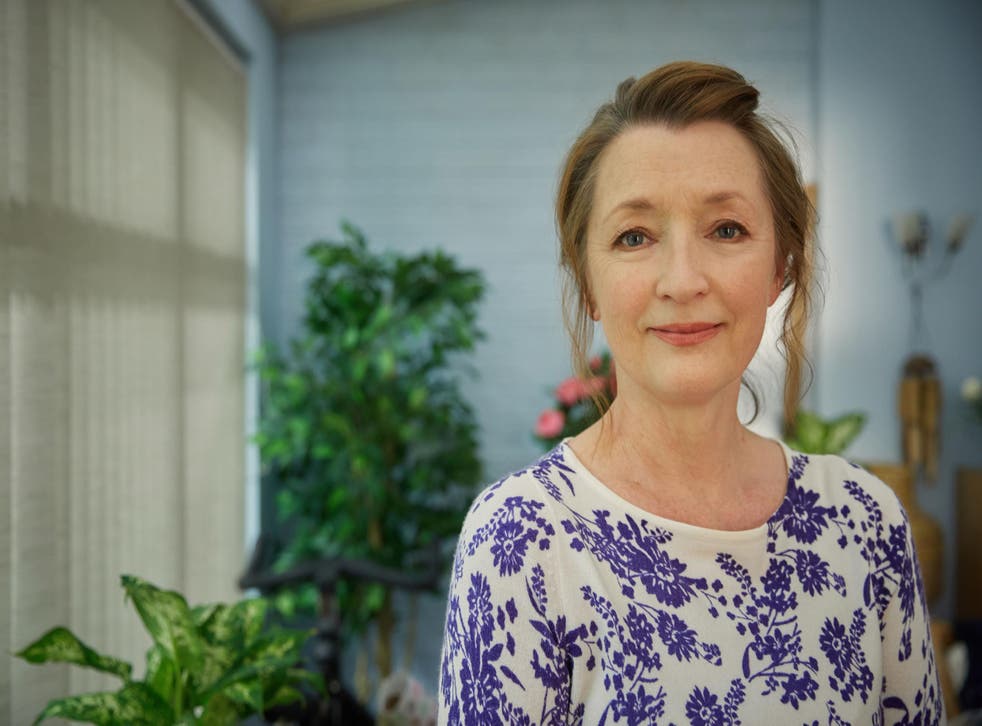 It is always reassuring to see Lesley Manville on the television not just because you know that she will guarantee a superb performance, but also because it proves that traditional British TV comedy on terrestrial TV, can still attract the best talent in the business, and it has not, yet, entirely fallen to the predations of YouTube and its cohorts. It's also nice to see that Mike Leigh, treasured as he is, doesn't quite have monopoly rights on her.
In this, the second series of Mum, we find Manville at her nuanced semi-vulnerable best. She plays Cathy, a widowed mum now turning 60 and organising a party to try and celebrate, if that's quite the right word, the landmark. Some of her friends and family gather at her place before heading to the carvery, so, conveniently enough, if you missed the first series, you are introduced to the main supporting characters, a collection of "types", shall we say. There's a pair of "millennials", being her son Jason (Sam Swainsbury) and his girlfriend Kelly (Lisa McGrillis), still living at home – a decidedly mixed blessing. They are, predictably enough, not the types to be caught watching traditional British TV comedy on terrestrial TV. The scene where the adolescent Kelly loses her smartphone but then finds it just where she left it – in her hand – was of course very very silly, but somehow worked as quite a grotesque, even cruel, little bit of satire. Kelly also asks her putative mum-in-law "what age is it when you get the old lady smell?"
I'm wondering quite which side writer/director Stefan Golaszewski is on in the inter-generational warfare that's broken out across broken Brexit Britain and reflected reasonably faithfully in Mum. (By the way – a tip to any writers out there: careless use of your word processing package's spellcheck function can alter "inter-generational" into "inter generation anal" which, shall we say, no-one thought to make Newsnight debate out of. Yet).
Then there are Cathy's own parents, Reg (Karl Johnson) and Maureen (Marlene Sidaway), who wear matching beige-themed outfits and arrive in the obligatory pensioners comedy motor, a Rover 400 (similar, as it happens, to the one that Mr and Mrs Hyacinth Bucket used to drive). More of a surprise, and a welcome one, is that they are by far foulest mouthed of the characters, which is forgivable when you remember that they are of the generation who had to raise their families in the godforsaken 1970s, the fatally forgotten prequel to a Corbynite future.
Best of all, there's a fine statutory snob, Pauline, played with scene-stealing aplomb by Dorothy Atkinson, who is another stalwart of the informal Mike Leigh repertory company. I loved the fact that she smokes – such a clever touch – and has such a heightened sense of class inferiority that the very mention of a hyphenated surname turns her into a simpering wreck, even if they family concerned have made their fortune out of payday loans. Pauline has to have the concept of a "carvery" explained to her, complete with her dizzying incomprehension at the varied options of roast meats and choice of spuds that will be available, under the usual carvery strictures, once they navigate their way there – and there's a long, socially uncomfortable, discussion among the participants about the best way to Buckhurst Hill, which was well executed but not entirely convincing in the age of the sat nav. Finally, Cathy's putative love interest Michael (Peter Mullen) suffers from a weak balder and a low embarrassment threshold, a lethal combination.
To be honest the material the cast have been given isn't all that strong, and it's a measure of their professionalism that they coax into life. It's what you'd call "gentle humour", which isn't actually a euphemism for rubbish, in this case. So, bravo, then of offering some evidence that traditional British TV comedy on terrestrial TV may have a future.
Shetland is living up to its craggy promise, I am pleased to say. The second episode of six, sees the (possibly) wrongly convicted murderer Thomas Malone, a Charles Manson lookalike, emerge from his soggy, boggy shallow grave, having been beaten up and buried alive by an unknown bunch of vigilantes. The suspects are narrowing down, and the most intriguing twist is that the DNA found on the scarves that were used to strangle the original victim and a contemporary one, respectively, are partial matches but they don't match who they thought it was going to match or the relative of who they thought it might match because he, the relative, is not, after all, the real father of a boy who lives in the area (and the boy was only a suspect in the later murder, not having even been born at the time of the first). Meantime, the bent cop we were demi-persuaded into believing was behind the original miscarriage of justice and the two murders (the elater being of his own daughter) turns out to be disqualified by the sane DNA evidence. Which leaves a Norwegian that we've not even met yet. That, by the way, is a greatly simplified version of the plotlines.
Shetland, then, is as complex a detective drama as you'll care to meet in the forensics lab, thanks to the compelling characters first dreamt up by Ann Cleves, who are people you actually care about. They've been turned into engrossing, stylish viewing by Louise Ironside (writer), Eric Coulter (producer) and Lee Haven Jones (director). There's four more dark, moody, angst-ridden episodes to go, and I can't wait to see whether Malone, driven to the point of madness by those around him, has actually killed the grass who helped stitch him up all those years ago. And also if it ever stops raining up there.
Join our new commenting forum
Join thought-provoking conversations, follow other Independent readers and see their replies