1977: Story of transgender pioneer Angela Morley to be broadcast on BBC Radio 4
A new radio play celebrates the pioneering arranger who became the toast of Hollywood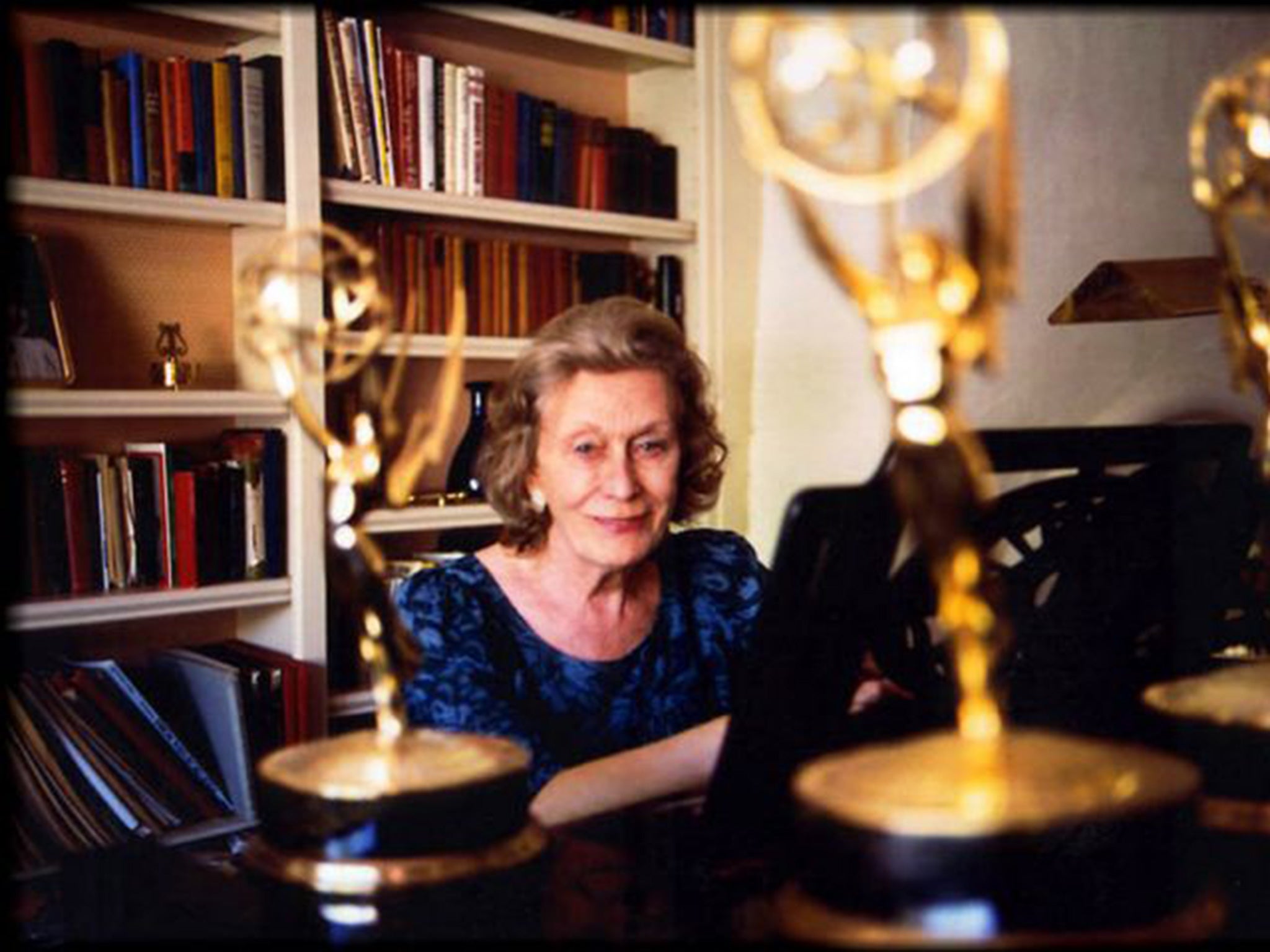 She was an Oscar-nominated, Emmy-winning composer from Yorkshire whose triumphs ranged from Watership Down to Dallas. But Angela Morley was also a transgender pioneer who faced the incomprehension of the music industry when she transitioned in the 1970s.
Now Morley's story is being dramatised in a BBC play starring Rebecca Root, the first trans actor to play a leading transgender television role. The star of the BBC sitcom Boy Meets Girl, Root plays the musician who overcame prejudice to help bring the stirring scores to Star Wars and Schindler's List to the screen.
Born Walter Stott in Leeds in 1924, the composer and conductor provided the orchestral arrangements for films including Peeping Tom (1960) as well dozens of albums, from Noël Coward to Dusty Springfield.
Working for BBC radio, "Wally" Stott wrote and directed the musical arrangements for The Goon Show's sketches and created the tuba introduction for Hancock's Half Hour.
In 1972, however, Stott withdrew from the recording world and then emerged, to the amazement of contemporaries, as Angela Morley. After undergoing what was then called a "sex-rectifying operation", she faced innuendo in the recording studios.
The Radio 4 drama, 1977, to be broadcast on 3 December, portrays a turning point in Morley's career. In 1977, the bestselling children's novel Watership Down was made into an animated film. Malcolm Williamson, Master of the Queen's Music, was hired as the composer. However, under extreme pressure he dropped out, handing over only seven minutes of music three days before recordings were due to begin.
Sarah Wooley, who wrote 1977, said: "They asked Angela to see what she could make of Williamson's sketches and compose the rest of the film at very short notice. She took a lot of persuading. She'd turned down a lot of work after her transition; she operated in a very macho music world in a less-enlightened time and wanted to work under the radar. But this would be a high-profile task."
Wooley, who discovered Morley's story after watching a discussion about the score on Watership Down's DVD extras, said: "Something changed her mind. She watched the Watership Down footage and read the book. It's a quest story, about finding a new home. There was something she saw in it. She went and composed a fantastic score inside two weeks."
Morley's evocative, melancholic score was a crucial part of the film's and her own subsequent success. Oscar-nominated for her work on The Little Prince and The Slipper and The Rose, Morley then moved to Los Angeles, where she scored popular TV shows including Dallas and Wonderwoman, winning three Emmy awards, and assisted John Williams on his compositions for blockbuster movies including ET.
Access unlimited streaming of movies and TV shows with Amazon Prime Video
Sign up now for a 30-day free trial
Sign up
Access unlimited streaming of movies and TV shows with Amazon Prime Video
Sign up now for a 30-day free trial
Sign up
Morley, who died in 2009 aged 84, was supported throughout by Christine Parker, the woman Wally Stott married in 1968. She helped Wooley with background information and is a character in the play. Morley once said: "It was only because of her love and support that I was able to deal with the trauma, and begin to think about crossing over that terrifying gender border."
Root said: "I've loved the Watership Down film since I was a kid, but I wasn't aware of Angela's story before the play. I hope it will spread greater knowledge and understanding and allow Angela to take her rightful place among the trans community pioneers.
"A lot of trans people will relate to the uncertainty she faced about how she would be accepted ... in public. Should she come out of that self-imposed retirement or remain in obscurity? It was very brave of her to go public."
Wooley hopes her radio play can be adapted for the screen. "The story is right for a biopic, or a stage production," Root said, adding: "There are so many parallels between Angela's life and Watership Down."
Max Geldray, the harmonica player who featured in The Goon Show, said on Morley's death that the person he knew had "a lifelong mental struggle with gender identity", a fact that, for years, he had kept sealed tightly inside himself.
"It didn't take me very long to find out that, in all the ways that mattered, the person I found now was still the person I had known."
Morley and Parker represented "an extraordinary story of two people's love and devotion which has gone far beyond the barriers of what most of us have faced in our lives".
1977 is broadcast by BBC Radio 4 on 3 December at 2.15pm
Join our commenting forum
Join thought-provoking conversations, follow other Independent readers and see their replies