A historian gave the most British look of despair when someone screwed up Richard III's birthday at his reburial
The ultimate 'tut'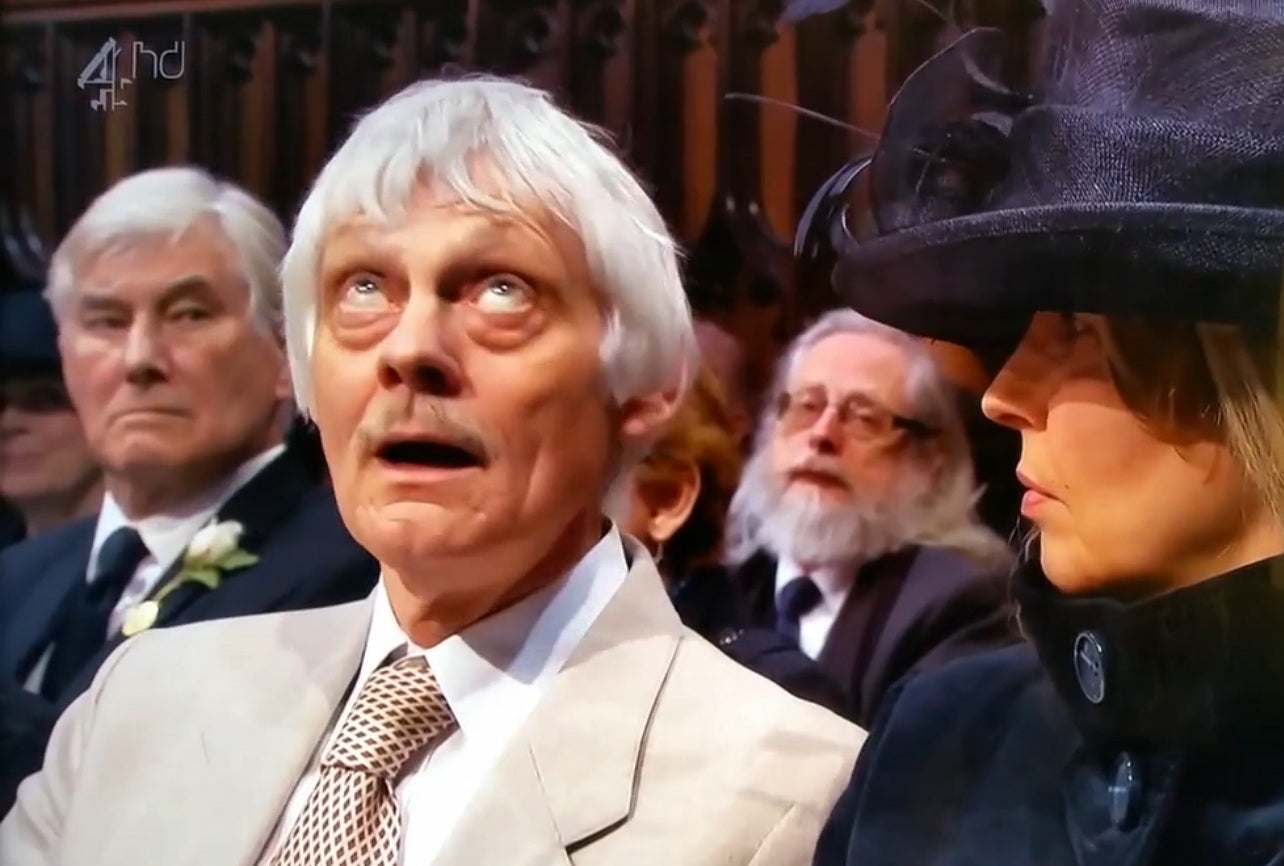 You have never been as disappointed as Dr John Ashdown-Hill was yesterday.
The historian, part of the Looking For Richard project, was stunned when Richard III's birthday was read out as May 1452 rather than October 1452 during the eulogy (admittedly a pretty grievous error), and fortunately a Channel 4 camera was there to capture his disgust.
John was seen turning to fellow Richard III expert Philippa Langley, staring at her witheringly then look up to the heavens, mouth sagging open.
We got in touch with John, whose objections it turns out were plentiful.
There was apparently errors on pages three, five and seven of the Order of Service, including the aforementioned wrong birth date and the repeated assertion that finding Richard III was the sole work of the University of Leicester.
Be sure to save the file for reaction GIF use at your leisure.
Join our commenting forum
Join thought-provoking conversations, follow other Independent readers and see their replies