Aaron Sorkin 'sacks The Newsroom writers' apart from ex-girlfriend
Matilda Battersby
Friday 20 July 2012 14:57 Comments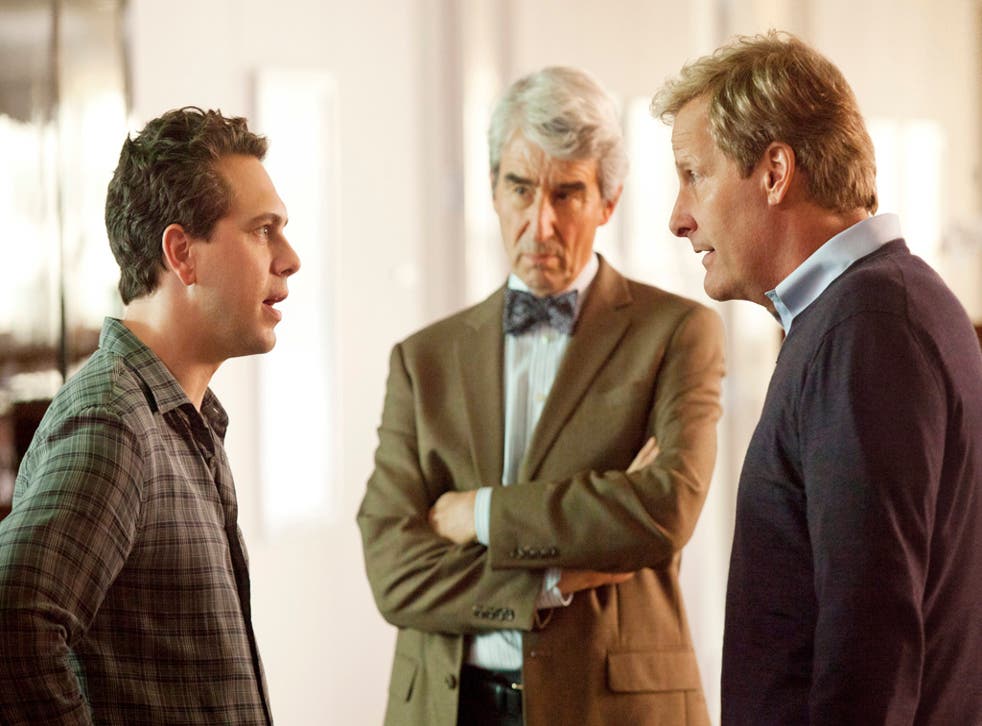 Aaron Sorkin's new HBO series The Newsroom has received mixed reviews since it appeared on television screens last month. The Independent' TV critic Grace Dent noted its "base-notes of ordure" and declared it "not heinously bad [but] simply not amazing".
Sorkin, who won an Oscar for The Social Network, appears to have responded to criticism by reportedly sacking nearly all eight of his writing team for series two. With the exception, that is, of his former girlfriend Corinne Kinsbury.
"They're not coming back, except for Sorkin's ex-girlfriend," said one unnamed source quoted in The Daily. However, other reports suggest the body count won't be quite that high.
HBO was quick to play down the cull. "Every year each show reassesses the needs of its writing staffs," it said in a statement. "This process is nothing out of the ordinary."
The show, which was renewed early for a second series by HBO, stars Jeff Daniels as a Keith Olbermann-style anchor in fictional cable news channel made up of an eight-person ensemble cast.
It follows Sorkin's model for multiple Emmy award-winning The West Wing, as a witty and eloquent take on a real-life setting in the near but recent past. But it has polarised critics for its "speak truth to stupid" approach; one that is described by Sorkin as "aspirational", but has been lambasted in the press as an unrealistic representation of a newsroom which is overly pontificating.
Speaking to National Public Radio this week Sorkin defended the show, explaining that "the critics and the audience who are reacting as hostilely to the show as they are [are partly doing so] because they think I'm showing off an intellect and erudition that I don't have."
He continued: "I'm not pretending to have it. I know that I don't have it. I phonetically create the sound of smart people talking to each other. I'm not one of them. The characters I create would have no use for me."
Sorkin is known to have a hands-on approach to scriptwriting and it is unclear how many writers will replace the departing staff.
Access unlimited streaming of movies and TV shows with Amazon Prime Video Sign up now for a 30-day free trial
Sign up
During an interview with Vanity Fair in May he said: "All I want to do is write. I came up as a playwright—writing is something you do by yourself in a room."
"That said, I couldn't possibly write the show without that room full of people. I go in there, and we kick around ideas. I'm writing about all kinds of things I don't know anything about. So they do research for me."
Register for free to continue reading
Registration is a free and easy way to support our truly independent journalism
By registering, you will also enjoy limited access to Premium articles, exclusive newsletters, commenting, and virtual events with our leading journalists
Already have an account? sign in
Join our new commenting forum
Join thought-provoking conversations, follow other Independent readers and see their replies