ABC casts Rachel Lindsey as first black 'Bachelorette'
The network reportedly wanted to be the only source spoiling The Bachelor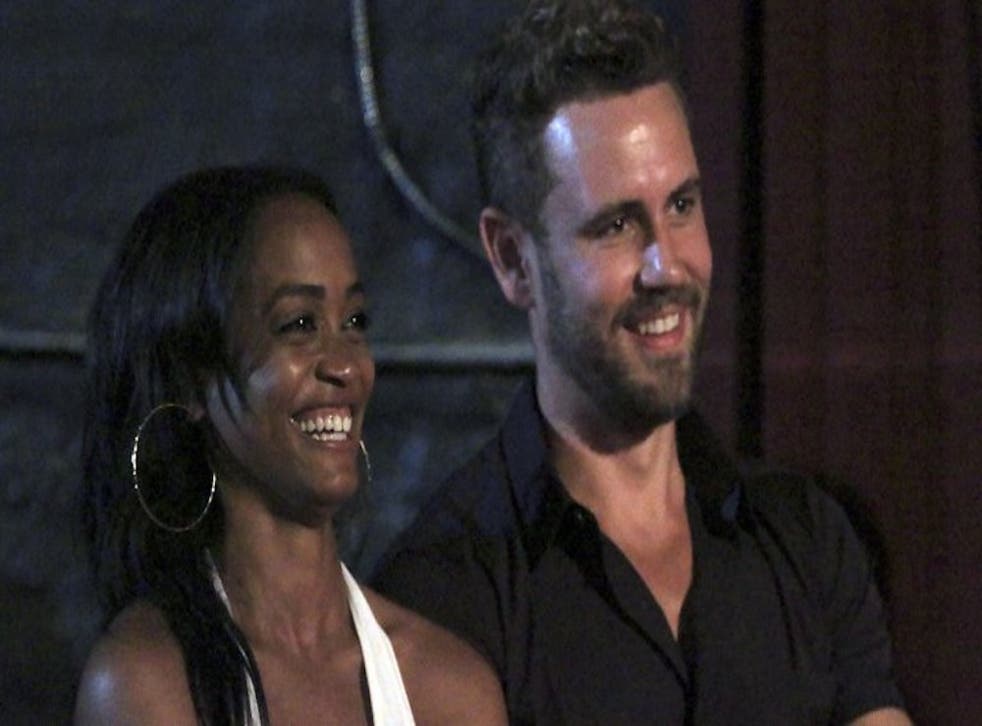 After 33 seasons and years of mounting criticism, ABC has finally cast a black lead for it's hit television show The Bachelorette.
Rachel Lindsay, a 31-year-old attorney from Texas and current contestant on The Bachelor, was announced as the next Bachelorette on Jimmy Kimmel Live! on Monday night, the Reality Steve website first reported. The news follows years of criticism over the show's lack of diversity.
Channing Dungey, the network's entertainment president and first black woman to run a broadcast entertainment division, said that producers needed to start with booking more diverse candidates from the beginning of the series.
"It's worked very well for us because the audiences feel really engaged [in choosing] that candidate" she said at the 2016 Television Critics Association's summer press tour. "What we'd like to do is broaden that. We need to increase the pool of diverse candidates in the beginning. That is something we really want to put some effort and energy toward."
Meanwhile, an industry insider close to the show told Vulture that ABC didn't mind spoiling Lindsey's current run on The Bachelor as long as they were ahead of websites who work to spoil the show.
Register for free to continue reading
Registration is a free and easy way to support our truly independent journalism
By registering, you will also enjoy limited access to Premium articles, exclusive newsletters, commenting, and virtual events with our leading journalists
Already have an account? sign in