Lord Alan Sugar's sister Shirley dies of coronavirus two weeks after brother's death
'RIP SHIRL,' the Apprentice host wrote on Twitter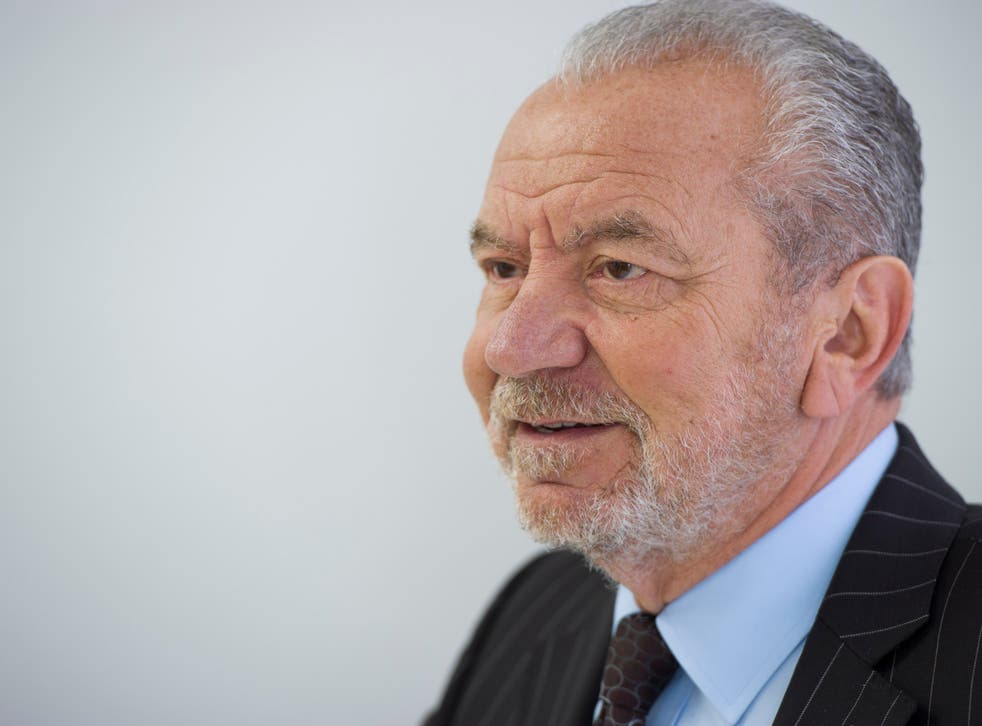 Lord Alan Sugar's sister Shirley has died from coronavirus, just two weeks after the death of their brother Derek.
The Apprentice host announced his older sister's death on Twitter, writing: "She had been sick for a while but I guess Covid got her in the end to join our brother Derek who passed two weeks ago."
Sugar added: "RIP SHIRL."
Lord Sugar, 73, is the youngest of the four Sugar siblings, with his one other, older sister Daphne, also surviving.
The Amstrad entrepreneur announced on 15 December that his older brother Derek had died as a result of Covid-19 and underlying health issues.
"Today I lost my long suffering brother Derek," Lord Sugar wrote on Instagram. "He was a lifetime passionate Spurs supporter."
Sugar called it "a sad day for us all in the family".
In September, Sugar was criticised for hinting that he believed an unsubstantiated conspiracy theory about coronavirus.
He asked his followers where they thought Covid-19 had come from, adding that its origins were "not clear to me".
Lord Sugar's BBC programme The Apprentice, which was delayed this summer due to the pandemic, is expected to return in 2021.
Register for free to continue reading
Registration is a free and easy way to support our truly independent journalism
By registering, you will also enjoy limited access to Premium articles, exclusive newsletters, commenting, and virtual events with our leading journalists
Already have an account? sign in
Register for free to continue reading
Registration is a free and easy way to support our truly independent journalism
By registering, you will also enjoy limited access to Premium articles, exclusive newsletters, commenting, and virtual events with our leading journalists
Already have an account? sign in
Join our new commenting forum
Join thought-provoking conversations, follow other Independent readers and see their replies