Top Gear: Alan Yentob refuses to rule out Jeremy Clarkson return to BBC
Yentob said Clarkson would continue to be employed by the BBC until his contract expires at the end of the month
Matilda Battersby
Thursday 26 March 2015 09:43 Comments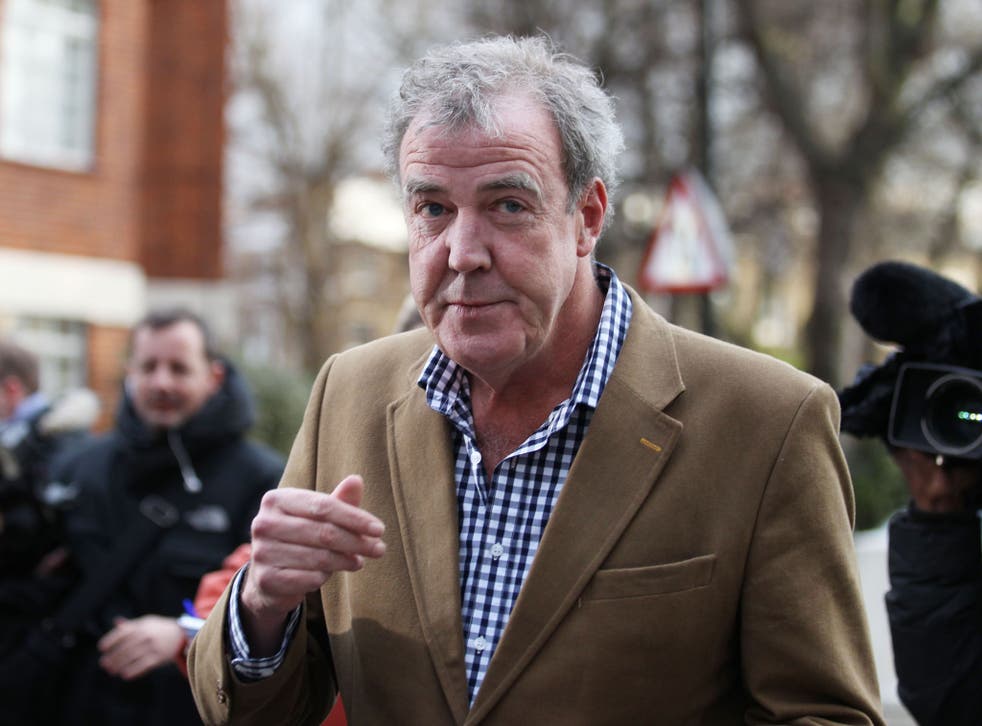 The BBC's creative director Alan Yentob has said he would not rule out Jeremy Clarkson making a return to the corporation.
"Of course I wouldn't rule that out, but that's not for now," he said.
Clarkson was sacked from presenting Top Gear yesterday after an inquiry into a "fracas" involving a producer on the programme.
Mr Yentob confirmed that Clarkson would continue to be employed until his contract expires at the end of the month.
He urged James May and Richard Hammond – both of whom have expressed doubts about continuing without Clarkson - to continue to work on Top Gear.
It was "perfectly natural" for Hammond and May to have reservations about continuing Top Gear, he acknowledged.
He said Top Gear may continue if the other presenters quit but "it would be a disappointment to us obviously, to put it mildly, if that happened".
Things you never knew about Top Gear

Show all 14
"It's perfectly natural for them. They are a team they have worked together for a very long time, they are all very attached. The question of what happens next for Top Gear is a conversation which must go on between the controller of BBC2 Kim Shillinglaw, between Andy (Wilman - producer of Top Gear) and the team."
Speaking to BBC2's Newsnight programme Mr Yentob said that a decision to extend Top Gear's run to 12 shows may have been a mistake.
"The decision to extend, to do the run of 12 at once, was the decision of the team. In retrospect, was it the right decision? Well, that's a question that you would have to say probably it wasn't the right decision.
Access unlimited streaming of movies and TV shows with Amazon Prime Video Sign up now for a 30-day free trial
Sign up
"Whether it would have led to these events is speculative. It's very difficult to say why this happened. Clearly, workload is one thing, the stress of the year, all the rest of it."
He said Mr Hall was "shocked" by the content of the report on Clarkson's actions, adding: "I do know that this was a very difficult decision for Tony Hall to make.
"I know that he was saddened to have to make it but he felt he had no choice in the circumstances."
Mr Yentob told BBC Radio 4's PM programme: "I know that the circumstances which he reviewed and the incident and what happened were things that shocked him and he felt it couldn't be sustainable."
He clashed with presenter Eddie Mair over whether Clarkson should have been instantly dismissed rather than not having his contract renewed "when he has already suffered, he has lost his job".
"Don't be ridiculous," Mr Yentob said. "Yes, this man carried out a physical assault. Yes, he is employed. His contract is not being renewed and if you are talking about two or three days, when he is anyway in suspension - he is not actually working for the BBC - if you think that is shocking, Eddie you are kidding me."
Turning to the future of Top Gear's other presenters May and Hammond, Mr Yentob said: "I very much hope that they are going to stay with the BBC and stay with Top Gear.
"I think that conversations will go on in the next few days and weeks about the future of the programme."
He added: "If Jeremy is not in it and Richard and James are, that needs to be a conversation with them as well. They need to be happy about what's going on and where they think the programme needs to be."
Register for free to continue reading
Registration is a free and easy way to support our truly independent journalism
By registering, you will also enjoy limited access to Premium articles, exclusive newsletters, commenting, and virtual events with our leading journalists
Already have an account? sign in
Join our new commenting forum
Join thought-provoking conversations, follow other Independent readers and see their replies