Amazon Prime Video original TV content is on a par with Netflix - it's about time the world noticed
A new study suggests that Amazon Prime's increased number of films could be hampering its quality; we'd argue that its original TV content is reason enough to subscribe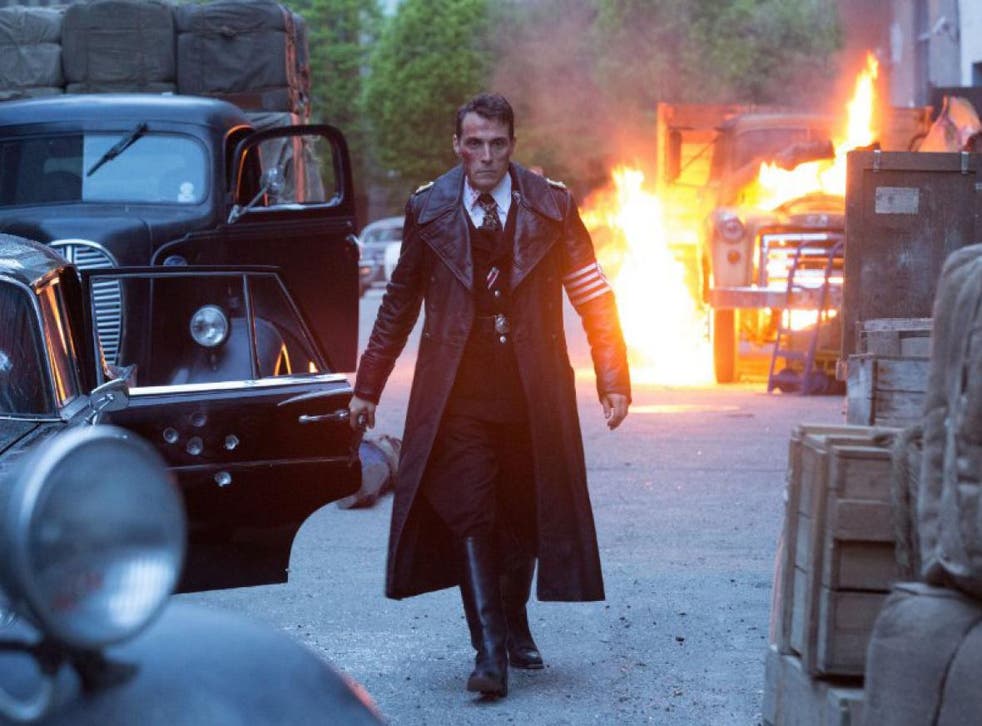 According to a new study, Amazon Prime Video has four times as many films available to stream than rival service Netflix.
Wall Street research firm Barclays analysed several sites designed to monitor streaming service titles and found that, as of 29 March, Amazon had a total of 18,405 films compared with Netflix's 4,563.
It's an arguable point that rather than drown in ballooning choice, paying subscribers are more inclined to overlook just how many films are added to these sites in favour of the quality of said titles; should these figures be true, it could be suggested that perhaps Amazon's rivals are leading in that respect.
While controversial, the area that Amazon may well be beating them in, however, is in the output of original television shows.
Amazon Prime original TV shows you should be watching

Show all 14
Sure, Netflix honchos - CEO Reed Hastings and CCO Ted Sarandos - signed the heavyweights (House of Cards, Orange is the New Black and, in a groundbreaking move, Charlie Brooker's Black Mirror) but over the past few years, Amazon Prime has clocked up an impressive slate of shows that shouldn't be overlooked.
Look no further than the recent awards recognition for Jill Soloway'sTransparent - a drama following a transgender character played by Jeffrey Tambor - and, in the most surprising Golden Globes 2016 victory, Mozart in the Jungle - a comedy-drama developed by Jason Schwartzman and Roman Coppola.
Despite eight nominations, Netflix left empty handed.
These award wins aren't lightning-in-a-bottle moments, either - Amazon's upcoming schedule is staggeringly impressive almost ascertaining these TV shows are a force to be reckoned with. Of course, it helps when you can lure Woody Allen into making his TV writing debut (the octogenarian will himself star in the untitled Amazon project alongside Elaine May and Miley Cyrus - yes, you read that correctly).
It wouldn't be an article on Amazon Prime if we failed to mention that former Top Gear trio Jeremy Clarkson, Richard Hammond and James May will be debuting their new motor series on the service later on this year. In a bold move, the series is said to have a reported £4 million budget per episode.
Scroll through the above gallery to see all the present and future shows you can watch on Amazon Prime. If you ask us, it's time people began viewing the streaming service as a worthy equal to Netflix - and we'd hope that comment would generate a respectable 'knock knock' from President Frank Underwood.
Register for free to continue reading
Registration is a free and easy way to support our truly independent journalism
By registering, you will also enjoy limited access to Premium articles, exclusive newsletters, commenting, and virtual events with our leading journalists
Already have an account? sign in
Register for free to continue reading
Registration is a free and easy way to support our truly independent journalism
By registering, you will also enjoy limited access to Premium articles, exclusive newsletters, commenting, and virtual events with our leading journalists
Already have an account? sign in
Join our new commenting forum
Join thought-provoking conversations, follow other Independent readers and see their replies