Amber Riley claims Trump supporter spat on her car: 'He saw a black woman, decided he was gonna try and punk me'
News comes after friend and fellow actor Francia Raisa claimed she also experienced harassment from Trump supporters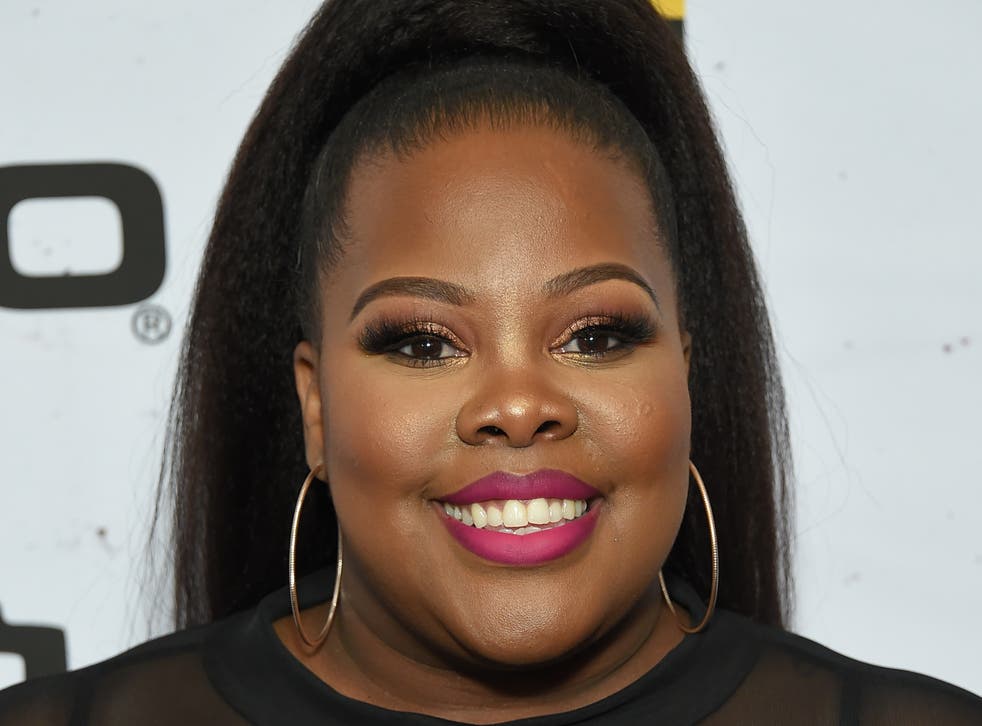 Amber Riley has claimed that a Donald Trump supporter spat on her car in an incident that took place in a car park.
The Glee star posted an Instagram Story detailing the encounter to her followers, alleging that a man wearing a Trump hat stopped in front of her car.
"What does being a Trump supporter mean?" she begins in the video. "I drove into a parking lot, this older white man with a Trump hat on… decides he's gonna jump in front of my f***ing car, take his Trump hat off, use it as some kind of badge... telling me like I needed to stop."
Riley claimed that when she gestured for the man to move out of the way, he spat on her car.
"In 2020 he saw a black woman, decided he was gonna try and punk me, and the mother***er spit on my car," she said.
Riley did not appear to reveal where the incident took place.
Her encounter took place around the same time that her friend, fellow actor Francia Raisa, claimed she had been "boxed in" on a Los Angeles freeway by a Trump caravan.
Raisa, who starred opposite Hayden Pannetiere in Bring It On: All or Nothing, and who donated a kidney to her friend, singer and actor Selena Gomez, shared a tearful video about the incident.
Riley shared a response on Instagram expressing her support for Raisa and condemning Trump's followers.
Register for free to continue reading
Registration is a free and easy way to support our truly independent journalism
By registering, you will also enjoy limited access to Premium articles, exclusive newsletters, commenting, and virtual events with our leading journalists
Already have an account? sign in
Register for free to continue reading
Registration is a free and easy way to support our truly independent journalism
By registering, you will also enjoy limited access to Premium articles, exclusive newsletters, commenting, and virtual events with our leading journalists
Already have an account? sign in
Join our new commenting forum
Join thought-provoking conversations, follow other Independent readers and see their replies