American Crime Story's Cuba Gooding Jr: 'Playing OJ Simpson has mentally broken me'
The actor stars as the former NFL player in Ryan Murphy's latest anthology series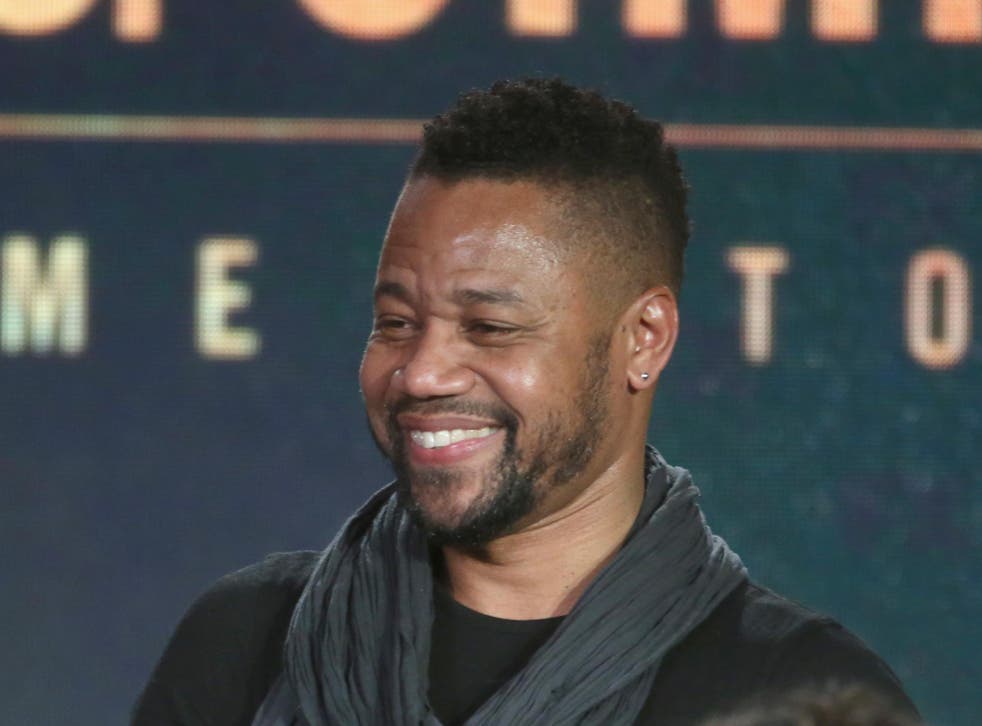 New anthology series American Crime Story: The People v. O.J. Simpson premiered in the States this week to rave reviews and record-breaking viewer ratings.
The ten-episode series follows the murder trial of former American Football star Simpson who was charged with killing two people, including his ex-wife, in 1994. It was deemed 'the most publicised criminal trial in American history.'
Taking on the challenging role of Simpson is Cuba Gooding, Jr. who has revealed in an interview with Esquire the extent of which the role affected him.
"It took me a month to get out of the mindset of O.J." the Oscar-winning actor revealed. "It's funny what we have to do as actors to understand something. Our body goes along with it. Once you put yourself in it, your body believes it.
"Everyone keeps asking why I'm so hoarse...even now still I think it might have done something to my vocal chords. I went to see the doctor and he was like, "I don't see anything. You're fine." But mentally I might have broke a little bit."
Asked whether he imagines Simpson will ever see the show, the Jerry Maguire actor said: "I don't think about it. I just don't.
"My mom is so emotionally involved, more than anybody else. She was like, "This is going to be healing for O.J. When he sees these episodes he's going to find redemption." I'm like, "Mom, just keep watching and call me after it's done." You can't think about that."
The series, designed in a similar vein to Ryan Murphy's other anthology show American Horror Story, also stars John Travolta, Sarah Paulson and David Schwimmer as famous lawyer Robert Kardashian.
It will air in the UK on BBC2 from 15 February with a second series focusing on the aftermath of Hurricane Katrina set to air in 2017.
Join our new commenting forum
Join thought-provoking conversations, follow other Independent readers and see their replies