American Horror Story season 5: Hotel Angela Bassett set to make 'lots of trouble' with Lady Gaga
The veteran AHS star will be checking into Hotel
Neela Debnath
Tuesday 05 May 2015 12:57 Comments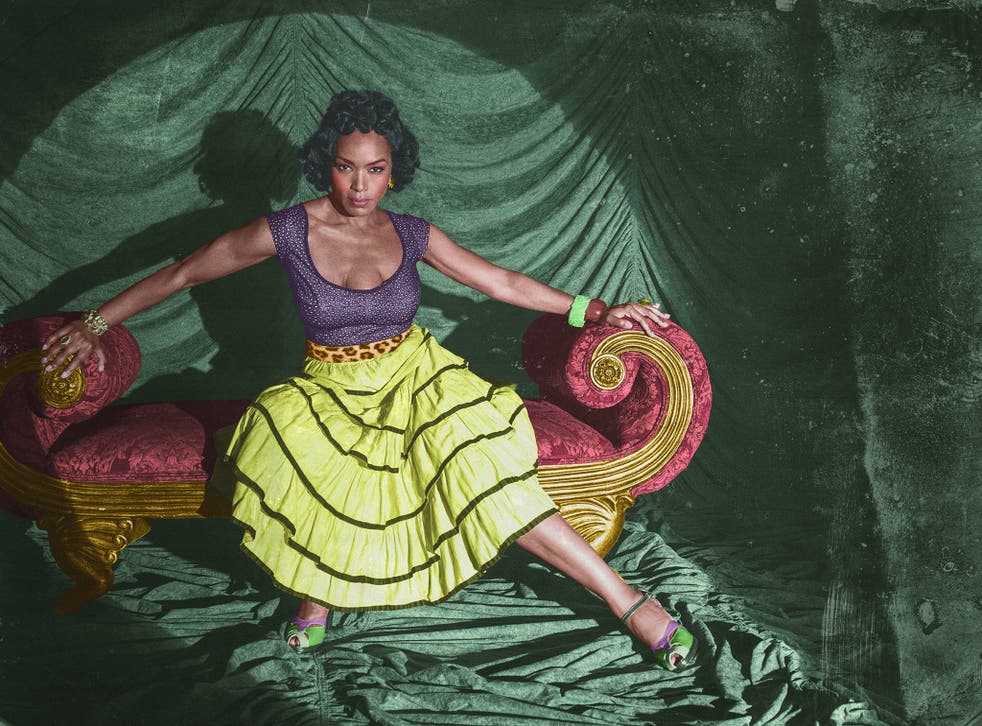 Good news for American Horror Story fans: Angela Bassett is going to be appearing in season five of the Emmy Award-winning series. But not only that – the actress is going to be making mischief with none other than Lady Gaga.
AHS and Glee creator Ryan Murphy made the announcement on Twitter earlier this week. He posted to his 708,000 followers, "In October, Angela Bassett will be making lots of trouble with Lady Gaga in the ballroom and elsewhere. #ahshotel".
In response Bassett tweeted that she was "Looking forward to mixing it up!".
The actress previously played a three-breasted woman called Desiree Dupree in American Horror Story: Freak Show last year. She also portrayed the voodoo queen witch Marie Laveau in season three's Coven.
While the plot details surrounding American Horror Story: Hotel remain sketchy, it was partly inspired by 1935 musical comedy film Top Hat which is set in a hotel.
But not only that, the name of Lady Gaga and Tony Bennett's duets album Cheek-to-Cheek is itself a song from Top Hat.
Lady Gaga announced on Twitter earlier this year that she would be joining the cast in the new season. There's also a good chance that her role will involve music in some way.
AHS is known for its musical numbers with the last season featuring renditions of David Bowie's Life on Mars and Lana Del Rey's Gods and Monsters.
Other AHS stars checking into Hotel include Kathy Bates, Sarah Paulson, Evan Peters, Chloe Sevigny, Wes Bentley and Matt Bomer. But there is still a question mark hanging over whether Jessica Lange will be returning.
Filming will be getting underway in July and American Horror Story season five is set hit our screens in October this year.
Register for free to continue reading
Registration is a free and easy way to support our truly independent journalism
By registering, you will also enjoy limited access to Premium articles, exclusive newsletters, commenting, and virtual events with our leading journalists
Already have an account? sign in
Join our new commenting forum
Join thought-provoking conversations, follow other Independent readers and see their replies