American Horror Story season 6: First look teases new theme
Though plenty of hints have been dropped - Ryan Murphy's hit anthology show has yet to reveal the settings for its follow-up to Hotel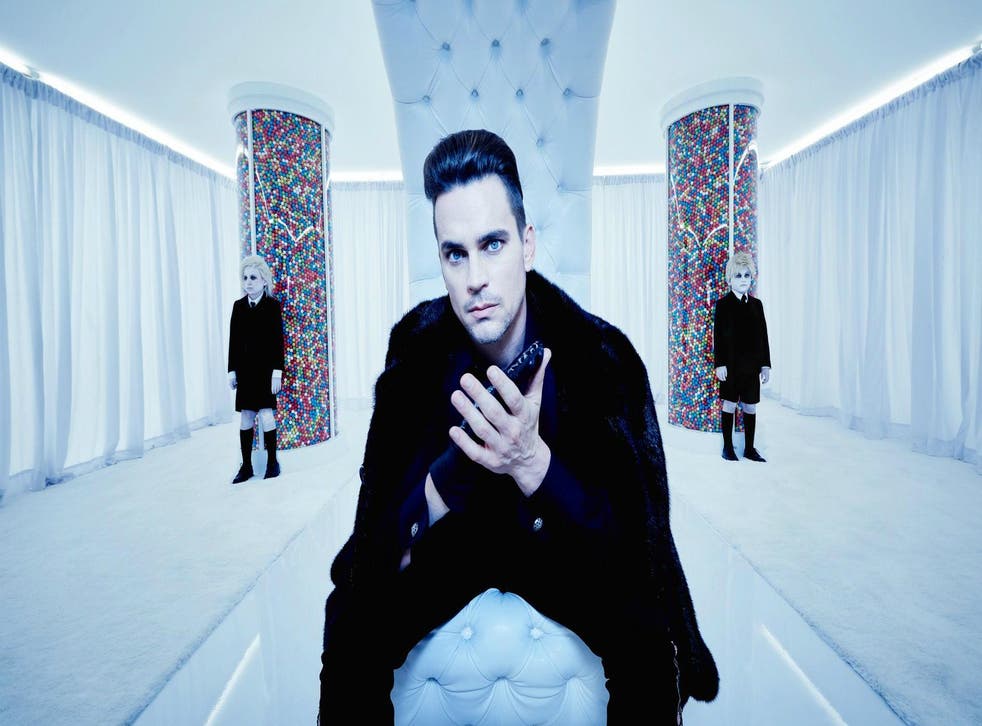 The speculation has been fervent over the next American Horror Story season theme.
FX's anthology show has been particularly tight-lipped about what the follow-up to the riotous Hotel would be; and, considering how each season's setting has so heavily dictated its storylines, it's fair to say fans are getting pretty impatient for the news.
Yet, that news will have to wait; all we're offered in the meantime is a deliciously cryptic tease as tantalising as it is ultimately frustrating. The very first piece of artwork for Ryan Murphy's hit show has been unleashed upon the world, and it's somewhat of an enigma.
Simply, it's the number six with a cleverly embedded question mark. Is Murphy just playing us? Or is there something to be hinted at the show's theme here? Time to break it all down for some wild speculation.
A red, cryptic mark on a black background - connected to the number six - would seem to suggest only one thing: American Horror Story is engaging with the demonic, where a 666-theme would seem only appropriate for the show's sixth season. It does, admittedly, seem a perfect move for a show which always seems to carry through its wicked sense of humour and wit at every level.
Crucially, Murphy revealed at the PaleyFest event for Hotel that the new series would once more involve children (via E! News); "If you look at horror tropes, the innocence of children, that sort of wide-eyed entryway into some world is always very dramatic and satisfying."
Put the demonic and the infantile together and, of course, you get the Antichrist. Particularly interesting, considering we've already been introduced to the Antichrist in season 1; the child of Vivien Harmon (Connie Britton), his narrative seemed far from over, last seen being whisked away by Constance Langdon (Jessica Lange) after murdering his own nanny.
Of course, Jessica Lange left the series after Freakshow, but the actress has since stated she'd be open to returning in a small role; which, conveniently, would fit in perfectly with launching an Antichrist narrative in season 6.
With TVLine reporting that the show will be set across two time periods; there's definitely a small chance the new series could essentially continue the narrative of Murder House, while flashing back to an earlier time - with the satanic, cryptic notions of the teaser art making the 'Satanic Panic' of the early '80s a fitting choice.
Cheyenne Jackson both confirmed his return to the show and revealed filming is currently taking place in an interview with OUT; when questioned about the plot he merely replied, "Just different. You'll see". We already know that Angela Bassett and Lady Gaga are confirmed to return; though Gaga's role won't be the lead as it was in Hotel.
Fingers crossed, we'll be getting some answers soon; ahead of the season's supposed premiere in October.
Register for free to continue reading
Registration is a free and easy way to support our truly independent journalism
By registering, you will also enjoy limited access to Premium articles, exclusive newsletters, commenting, and virtual events with our leading journalists
Already have an account? sign in
Register for free to continue reading
Registration is a free and easy way to support our truly independent journalism
By registering, you will also enjoy limited access to Premium articles, exclusive newsletters, commenting, and virtual events with our leading journalists
Already have an account? sign in
Join our new commenting forum
Join thought-provoking conversations, follow other Independent readers and see their replies