American Inbetweeners axed after just one series
MTV has cancelled the show which was branded 'intolerably bland' by one critic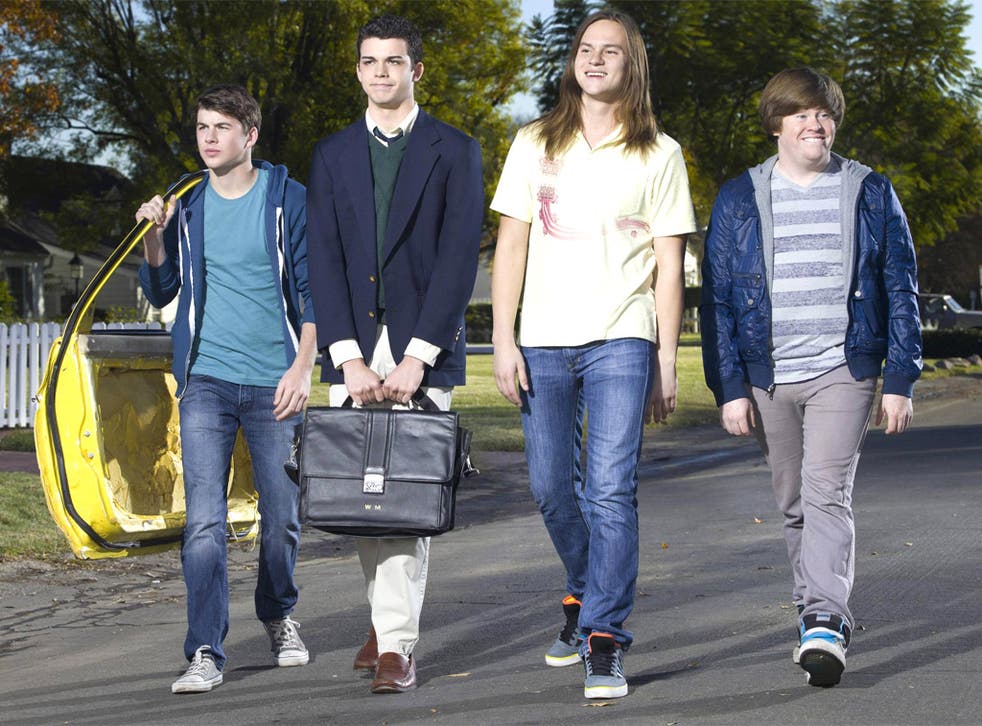 The American version of hit British comedy The Inbetweeners makes its debut this side of the pond on E4 next week. But before it's even begun here its US broadcaster has cancelled it.
After suffering from low ratings and a mixed critical response MTV has revealed that there will not be a follow-up to the 12 episodes screened for series one.
"While we won't be moving forward with another season of The Inbetweeners, we enjoyed working with the show's creators and such a talented, funny cast," an MTV spokesperson said in a statement.
The format followed the British sitcom, focused on four awkward teenage boys on their journey through adolescence, with a very similar script.
Actor Zack Pearlman who plays the American Jay Cartwright wrote on his blog after hearing about the show's cancellation: "This was a crazy experience, but one that I will always be able to look back at and smile knowing that we did a fantastic job. Now, I can be upset, but why be?"
"I am so fortunate to be in this business (especially with this face) and be working. 4 years ago I was working at a comic-book shop in Ann Arbor and now I constantly get to work with people I admire and look up to as if it's an everyday not so special thing (which is not the case)," he said.
Critics were divided about the show's impact. David Wiegand of the San Francisco Chronicle described it as "intolerably bland" while RedEye Chicago branded it "kinda wimpy" tellingly accusing the MTV production of toning down "what made the original daring, witty and hilarious".
But the Boston Globe praised its "refreshing sincerity" and said "There's an innocence about these guys, even with their endless sex talk, that is relatable and relatively rare on TV these days."
The trailer for the series posted on YouTube received over 73,000 "dislikes' to nearly 2,000 "likes".
Access unlimited streaming of movies and TV shows with Amazon Prime Video Sign up now for a 30-day free trial
Sign up
The series was among a slew of British productions remade in America. The US version of The Office is now on its ninth season, Elementary, an American take on the BBC's Sherlock series, is also doing well.
Yesterday it was announced that Julian Fellowes will write 'an American Downton Abbey' called The Gilded Age.
Register for free to continue reading
Registration is a free and easy way to support our truly independent journalism
By registering, you will also enjoy limited access to Premium articles, exclusive newsletters, commenting, and virtual events with our leading journalists
Already have an account? sign in
Register for free to continue reading
Registration is a free and easy way to support our truly independent journalism
By registering, you will also enjoy limited access to Premium articles, exclusive newsletters, commenting, and virtual events with our leading journalists
Already have an account? sign in
Join our new commenting forum
Join thought-provoking conversations, follow other Independent readers and see their replies