Amy Schumer is turning down Super Bowl adverts to protest 'inequality and endless racism'
'I know it must sound like a privilege ass sacrifice but it's all I got'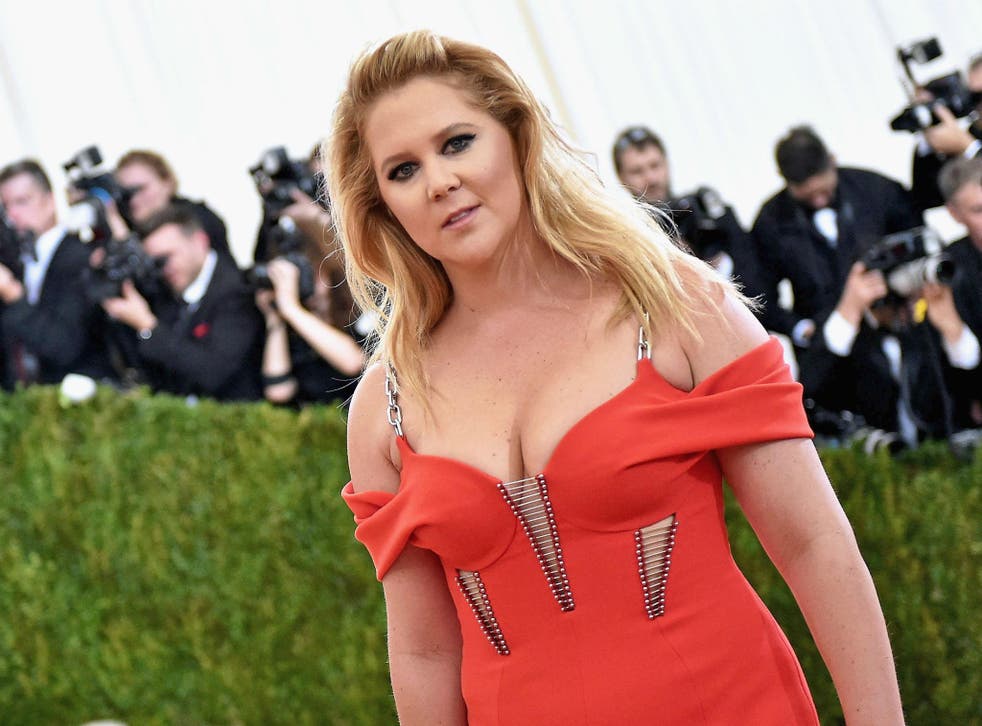 Amy Schumer has turned down offers to do a Super Bowl commercials as a means to protest against racial discrimination.
The comedian posted a message on Instagram, questioning why more white American football players do not kneel during the national anthem, something Colin Kaepernick first started doing in 2016 to call attention to the police brutally faced by African Americans.
"Once you witness the truly deep inequality and endless racism people of colour face in our country, not to mention the police brutality and murders. Why not kneel next to your brothers? Otherwise how are you not complicit?" she wrote. Schumer went on to point out how Rihanna has already allegedly dropped out of the Super Bowl, adding that Maroon 5 should do the same.
"I personally told my reps I wouldn't do a Super Bowl commercial this year," she continued. "I know it must sound like a privilege ass sacrifice but it's all I got. Hitting the NFL (National Football League) with the advertisers is the only way to really hurt them. I know opposing the NFL is like opposing the NRA (National Rifle Association). Very tough, but don't you want to be proud of how you're living?
"Stand up for your brothers and sisters of colour. And the hottest thing a guy can do is get down on one knee. Not to propose but to reject the treatment of his teammates by this country. Anyone who says its disrespectful to our military please read up on the fact that a lot of veterans are proud of what Colin Kaepernick is doing and fully support him."
Colin Kaepernick: From the Nevada Wolf Pack to San Francisco 49ers

Show all 9
Kaepernick is currently facing off the NFL in a legal battle, alleging that the American football legue attempted to keep him off the plying field as a result of the protest. The Super Bowl takes place on the 3 February, 2019.
Register for free to continue reading
Registration is a free and easy way to support our truly independent journalism
By registering, you will also enjoy limited access to Premium articles, exclusive newsletters, commenting, and virtual events with our leading journalists
Already have an account? sign in
Register for free to continue reading
Registration is a free and easy way to support our truly independent journalism
By registering, you will also enjoy limited access to Premium articles, exclusive newsletters, commenting, and virtual events with our leading journalists
Already have an account? sign in
Join our new commenting forum
Join thought-provoking conversations, follow other Independent readers and see their replies