Andrew Sachs dead: The 5 best Manuel moments in Fawlty Towers
The beloved comedy actor has passed away aged 86, following a four-year battle with dementia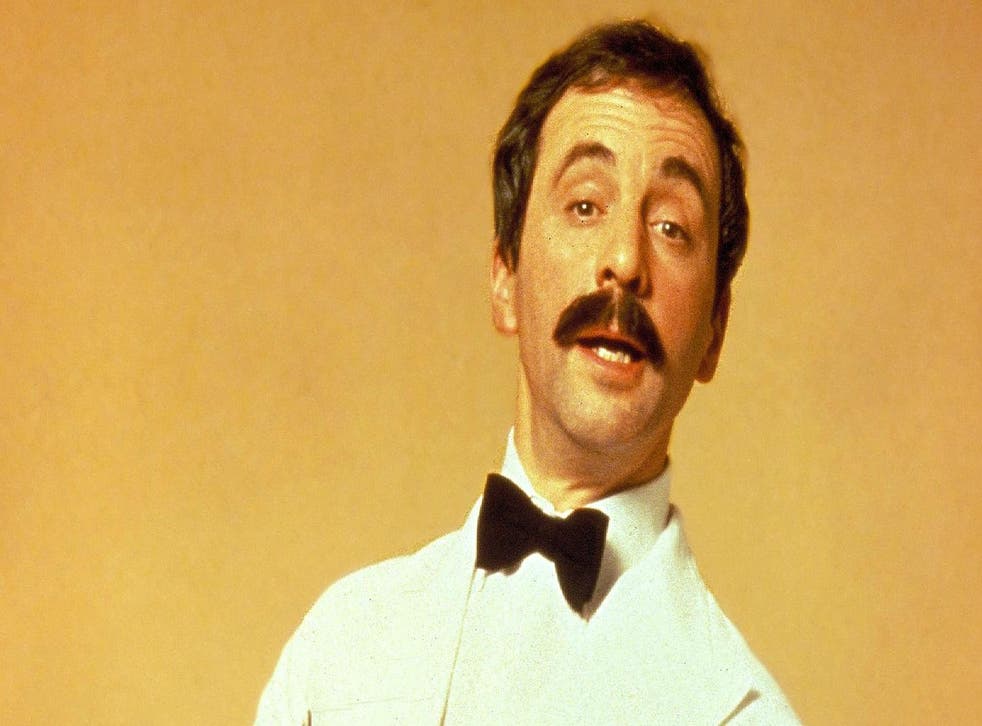 The world lost a truly beloved comedic voice in the passing of Andrew Sachs, known for his iconic role as Manuel in the BBC's Fawlty Towers.
The actor passed away aged 86, following a four-year battle with dementia, though he continued to work for a further two years after his initial diagnosis.
Co-star John Cleese paid tribute to Sachs, proclaiming that: "I could not have found a better Manuel." Indeed, Sachs' impeccable sense of comedic timing transformed the hotel's hapless, but well-meaning waiter into a tour de force of utter mishap and confusion; his perpetual mix-ups only fuelling the bubbling temper of Cleese's Basil Fawlty.
Though the show ran for only 12 episodes between 1975 and 1979, but Fawlty Towers left an inedible impression on the British comedy scene; named the best British television series of all time in a list drawn up by the BFI in 2000, voted by industry professionals.
In tribute to Sachs' legacy, we've collected some of his most memorable moments as Manuel.
1. "I know nothing!"

The declaration has become something of Manuel's catchphrase from the show, taking its origins from the episode 'Communications Problems'; as part of an attempted cover-up by Basil Fawlty, after he bets on a horse despite his wife Sybil (Prunella Scales)'s own wishes, foolishly believing Manuel will help conceal his misdeed.
2. The fire

Manuel's smoked-out stumbling adds an extra layer of genius to the confusion caused when he accidentally starts a real fire mere moments before a fire drill is due to start with The Germans. Waving a saucepan like it's a beacon to disaster, Manuel clings to Basil's leg as he attempts to silence the waiter and keep his composure. Which doesn't last for long, and he's soon yelling, "Fa-fa-far-fire!", at the top of his lungs.
3. Manuel finally catches Basil the Rat

The sixth and final episode of Fawlty Towers has become something of a fan favourite over the years; crowned by Sachs' bumbling physical comedy, as Manuel chases his beloved escapee pet rat - though he was conned into thinking it's a Siberian hamster - across the hotel. The search reaches a climax when the creature is finally caught by Manuel and stuffed into a biscuit tin, where he's promptly served to one of the guests.
4. Manuel practices his English

Ducking under the reception desk counter while cleaning and practising his English, Manuel stuns Major Gowen (Ballard Berkeley) - the bumbling veteran who's become a permanent resident at the hotel - who believes the voice declaring, "I can speak English. I learned it from a book", is actually coming from the moose head propped up on the counter's edge; which Sybil has asked Basil to hang up on the lobby wall.
5. "Uno, dos, tres"

Another language-based mishap for Manuel sees Basil attempt to tell the waiter that, "there is too much butter on those trays". Which Manuel promptly corrects him as a mispronunciation of "uno, dos, tres". Thus follows an epic confusion in which both individuals end up deeply lost in translation, all while attempting to communicate one simple instruction.
Join our new commenting forum
Join thought-provoking conversations, follow other Independent readers and see their replies