Anne Kirkbride dead: Deirdre's best Corrie moments from marrying Ken to the big glasses
Coronation Street's much-loved actress died aged 60 following a short illness
Jess Denham
Tuesday 20 January 2015 10:25 Comments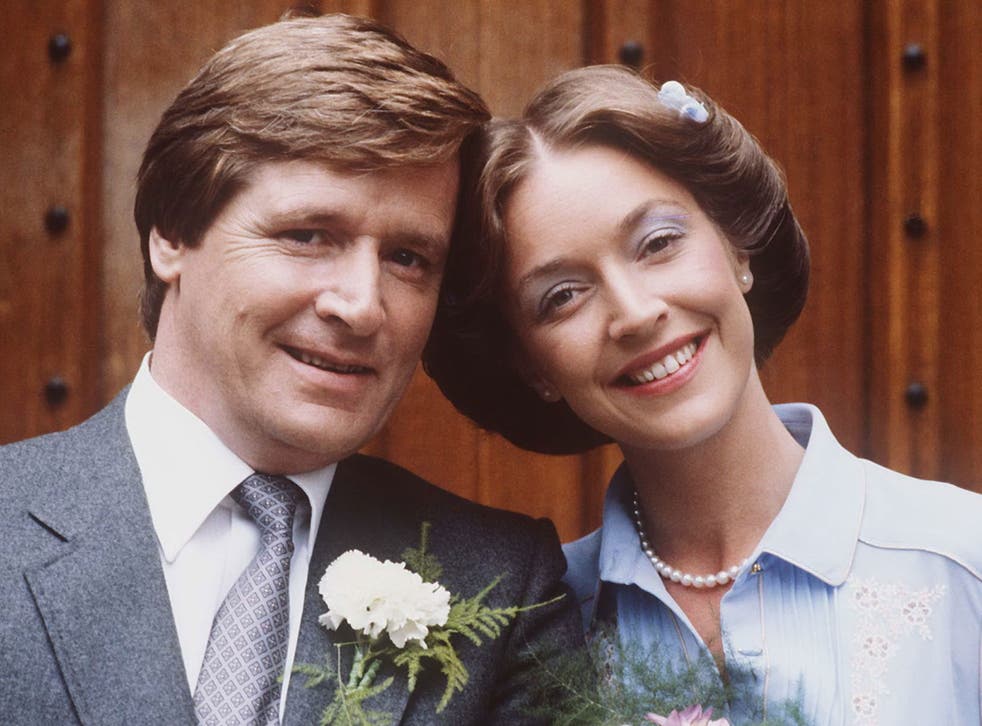 Corrie fans are today mourning the sad loss of much-loved actress Anne Kirkbride, who played Deirdre Barlow in the soap for the past 42 years.
Kirkbride died aged 60 last night after suffering from a short, undisclosed illness, her husband David Beckett confirmed.
Co-star William Roache, who played her husband Ken, spoke for the cast and crew in saying she will be "greatly missed".
Anne Kirkbride: Life in pictures

Show all 10
Viewers have been paying tribute to Kirkbride by remembering some of their favourite Deirdre moments, notably the Eighties storyline surrounding her marriage to Ken and her imprisonment for mortgage fraud after being duped by fiancé Jon Lindsay.
Let's look back at some of Deirdre's finest scenes:
Deirdre's 1981 wedding to Ken
The first of two marriages between the popular couple, July 1981's nuptials proved such a big event that more people watched the ceremony than tuned in for Prince Charles' wedding to Lady Diana Spencer - that's 24 million viewers for ITV, thank you very much.
That Deidre-Ken-Mike love triangle
Sure, they had chemistry and enough sexual tension to melt an iceberg but Corrie fans were not in favour of the Deirdre-Mike affair. Ken's discovery of the dirty truth is hard to forget and Deirdre's subsequent reunion with him was the soap's highest-rated episode.
Deirdre's glasses
Because any scene featuring these 'Sexy Spex' was pretty iconic, let's be honest.
Deirde is jailed after being framed for fraud
"I...didn't...do...anything!" will live long in the memory as the heartwrenching words Deirdre uttered after being found guilty of a crime she did not commit. After being wrongly sent to prison for fraud, the UK began a campaign to "Free the Weatherfield One" that even former prime minister Tony Blair signed.
Deirdre gets a pie in the face
One of the more comic Corrie moments saw Gail lob a big creamy Manchester tart in Deirdre's face during a row, much to the evident, barely concealed amusement of her family. "Ken...do something!" were her immortal words in the face of pie-themed peril.
The doomed Moroccan waiter
Moroccan waiter Samir won Deirdre over in the early Nineties aged 21 but sadly, their married bliss was not destined to last long. Poor Samir died after a vicious riverside beating by a gang of thugs and donated his kidney to Tracy.
Deirdre and Blanche
Deirdre was never one to put up with her acerbic mother's tongue, even ordering her to move out of the family home when she began interfering too much in her and Ken's relationship.
Her awful cooking
Old Deirdre may have loved to cook, but not many people loved to eat what she had to offer. She was always making her famous something or other for her nearest and dearest – and it was almost always vile.
Lying for Tracy
Deirdre lied for her murderous daughter on numerous occasions, but most awfully when Tracy pretended her baby was Roy Cropper's
Deirdre's smoking habit
She was endlessly trying to give up smoking, but was always pictured with a ciggie hanging out of her mouth.
Register for free to continue reading
Registration is a free and easy way to support our truly independent journalism
By registering, you will also enjoy limited access to Premium articles, exclusive newsletters, commenting, and virtual events with our leading journalists
Already have an account? sign in
Join our new commenting forum
Join thought-provoking conversations, follow other Independent readers and see their replies