Annie Mac adds 100,000 listeners after taking over Zane Lowe's BBC Radio 1 show
Audience figures have soared since the rising star replaced Lowe in the station's taste-making role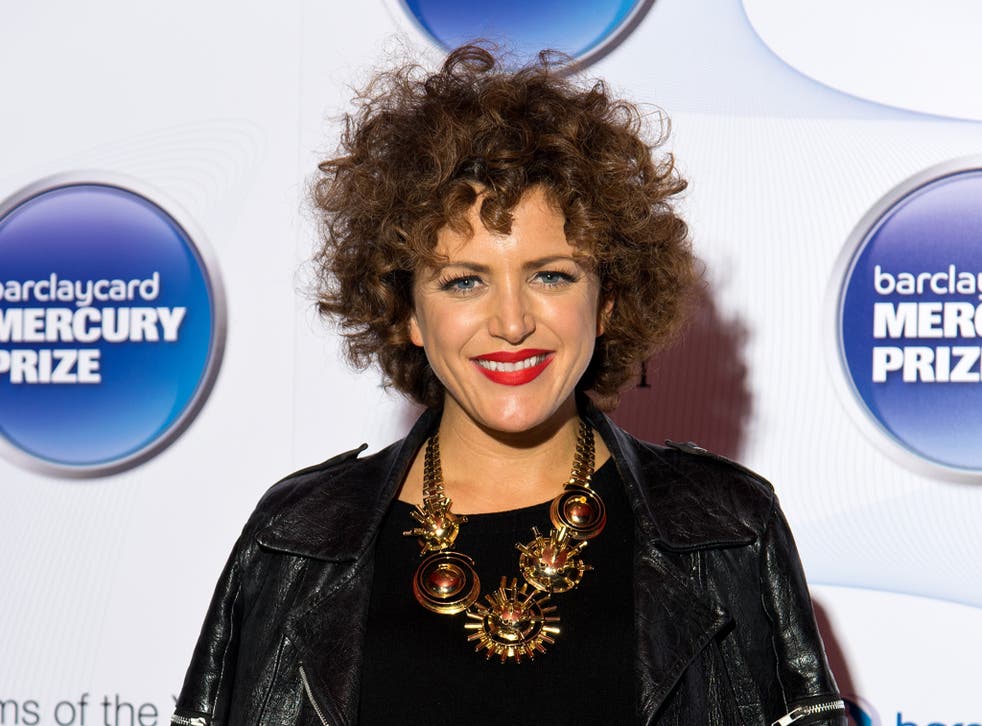 When Zane Lowe quit Radio 1 to become Apple's star DJ it was considered a bitter blow for the BBC station. But audience figures have soared since rising star Annie Mac took over Lowe's taste-making role.
Irish DJ Mac was elevated to Radio 1's premier taste-making slot last March after Lowe announced he was leaving his nightly evening show and moving to Los Angeles to front a launch show on Beats 1, Apple's new radio service.
A former broadcast assistant on Lowe's show, Mac said she would bring her passion for discovering cutting-edge dance music to the 7pm specialist show, which has traditionally given indie bands like Arctic Monkeys their first mainstream break.
Listeners have warmed to Mac's revitalised show. The latest Rajar figures show her audience now stands at 1.74m, some 110,000 higher than Lowe's during his last audited quarter fronting the programme in 2014.
Mac, who has built a lucrative brand around club tours, compilation albums and merchandise bearing her name, has broadened the audience by including more of the dance music she first advocated in her Friday night Radio 1 slot.
Mac, 36, has added artists such as Jack Garratt, Danish singer MØ and electronic producer Mura Masa to the indie rock mix promoted by the relentlessly-enthusiastic Lowe.
Lowe was given a broadcasting and director role at Beats 1, the global radio station launched by Apple to accompany its new subscription streaming music service.
The listening figures for his new daily show have not been released. Lowe said: "Apple don't share numbers. So I said, 'How do I find out?' They said, 'Noise. Go out and make as much noise as you can', and that's what we've been doing."
Radio 1 has benefited from schedule changes promoting rising female DJs. Clara Amfo, who took over Fearne Cotton's morning show, featuring the Live Lounge, added 300,000 listeners, according to the latest figures.
Access unlimited streaming of movies and TV shows with Amazon Prime Video Sign up now for a 30-day free trial
Sign up
However Nick Grimshaw saw his breakfast audience lose 70,000 listeners to record an average of 5.77 million, despite his high-profile role as a judge on The X Factor.
Radio 1's audience rose by 1.2%, quarter on quarter to 10.56 million, in the three months to 20 September. But despite the station's attempts to slough off older listeners, the Breakfast show recorded its lowest ever reach among 15-24 year-olds.
The BBC focused on Radio 1's daily YouTube audience reach of 1m views, with 85% of that audience aged 13-34. But radio industry consultant Matt Deegan said: "This makes the on air figures all the more disappointing. Radio 1 has built an amazing YouTube platform with loads of great content, however it does virtually nothing to get the people it reaches to listen to the radio."
Deegan wrote on his blog: "Radio 1's budget and marketing access give it massive advantages that it should be benefiting from."
Register for free to continue reading
Registration is a free and easy way to support our truly independent journalism
By registering, you will also enjoy limited access to Premium articles, exclusive newsletters, commenting, and virtual events with our leading journalists
Already have an account? sign in
Register for free to continue reading
Registration is a free and easy way to support our truly independent journalism
By registering, you will also enjoy limited access to Premium articles, exclusive newsletters, commenting, and virtual events with our leading journalists
Already have an account? sign in
Join our new commenting forum
Join thought-provoking conversations, follow other Independent readers and see their replies