Ant McPartlin leaves rehab, discusses two-year pain killer addiction
'I was at the point where anything – prescription drugs, non-prescription drugs – I would take'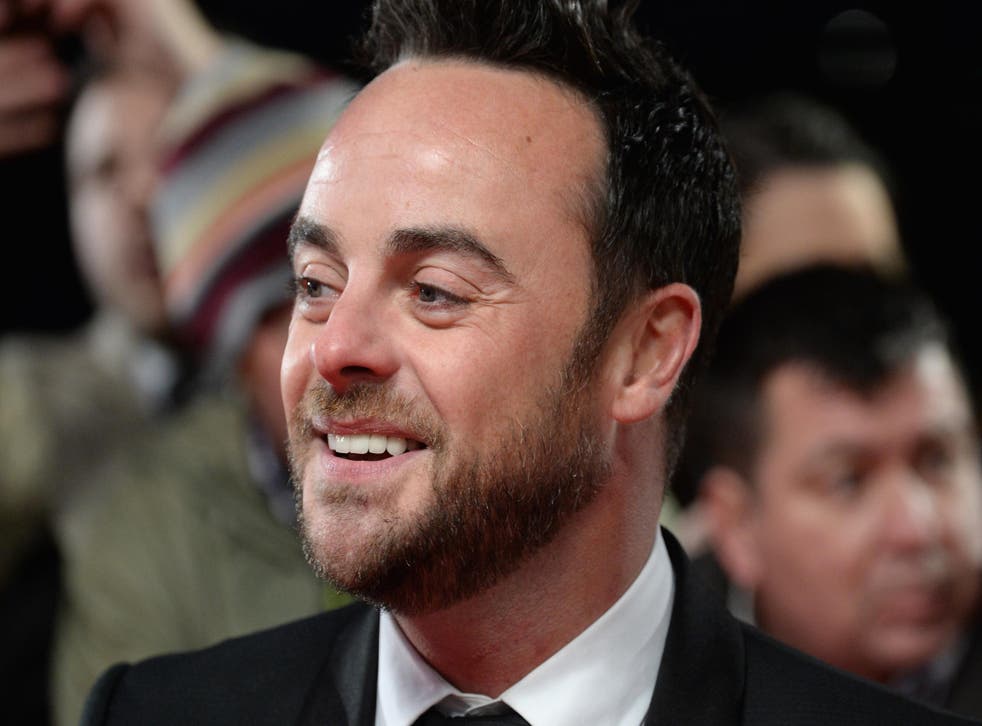 Earlier this year, Ant McPartlin checked into rehab, explaining how a knee injury two years ago led him to become addicted to prescription pain medication.
The presenter – one half of the duo Ant & Dec – has since left the facility and is clean of all drugs other than paracetamol for the first time in three years.
Speaking candidly to The Sun, McPartlin spoke about his battle with depression and crippling drug abuse that led him to rehab.
"I was at the point where anything – prescription drugs, non-prescription drugs – I would take," he told the publication.
"And take them with alcohol, which is ridiculous. The doctors told me, 'You could have killed yourself'."
McPartlin retold how, following a second knee operation in June, he was rushed to hospital by wife, Lisa, at 5am after bingeing on tramadol (an opioid-based pain medication), morphine and alcohol.
"I was insane. It sends you crazy. It was to the point of hearing things, seeing things in the garden and still the pain was getting worse," he said. "I was depressed through the whole thing because I was in pain and immobile."
Following a botched operation to amend an injured knee, the I'm A Celebrity presenter was prescribed co-codamol and codeine.
"And then a lot of opium-based stuff," he said. "As a general rule, anything that is opium-based can be addictive.
Access unlimited streaming of movies and TV shows with Amazon Prime Video Sign up now for a 30-day free trial
Sign up
"I would go for it first because it would make the pain disappear and kind of numb it. But then we found my pain had been caused by a hole in my knee bone – it was shot. I was moved on to tramadol, which is where the real problems started."
McPartlin added how he didn't realise his addiction was a problem and, despite warnings from a doctor, kept taking the medication while drinking alcohol.
"I didn't think how dangerous they are," he said. "You just think you know best – I'm in more pain, I'll just whack another one down. That's the ­danger – self-medicating."
Soon enough, the celebrity was visiting multiple independent private doctors to get more tramadol prescribed: "From the old lady who lies about her Valium supply to someone like me who was necking tramadol to the point of psychosis, in the end, it's the same thing. It's addiction."
After the hospital visit in June, McPartlin agreed to enter rehab, committing to it after admitting to himself there was a problem.
Most memorable reality TV moments

Show all 11
"As soon as I asked for help, I was admitting I was done with it all. Lisa and Dec gave me a bit of a send-off from mine. And they've been brilliant throughout."
When initially entering the facility, McPartlin revealed he suffers from anxiety over fears he cannot conceive a child with wife Lisa.
"I want to thank my wife, family and closest friends for helping me through this really difficult time," he continued.
"I've spoken out because I think it's important that people ask for help if they're going through a rough time and get the proper treatment to help their recovery."
Register for free to continue reading
Registration is a free and easy way to support our truly independent journalism
By registering, you will also enjoy limited access to Premium articles, exclusive newsletters, commenting, and virtual events with our leading journalists
Already have an account? sign in
Register for free to continue reading
Registration is a free and easy way to support our truly independent journalism
By registering, you will also enjoy limited access to Premium articles, exclusive newsletters, commenting, and virtual events with our leading journalists
Already have an account? sign in
Join our new commenting forum
Join thought-provoking conversations, follow other Independent readers and see their replies