Ant McPartlin reveals he and his wife are having 'a tough time' trying to have a baby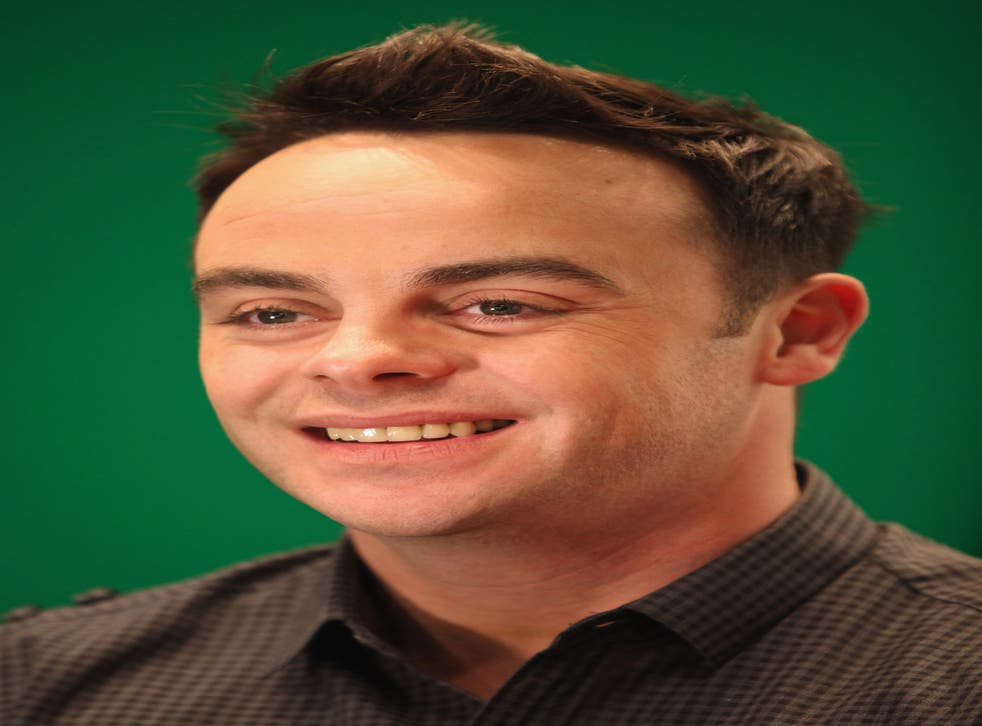 TV star Ant McPartlin has revealed that he and his wife have been struggling to have a child.
The presenter, 37, who married make-up artist Lisa Armstrong, 36, in 2006, said that there was no truth to the suggestion that the couple were waiting for his co-presenter Declan Donnelly to settle down before they started a family.
He told the Radio Times: "There's a rumour that we do everything together and I'm holding off having kids till Dec finds himself Mrs Right.
"I love that idea, but I'm afraid it's not true. Lisa and I would love to have kids. We're trying. It's tougher than you think when you get a bit older."
Ant and Dec, who live on the same London street, agreed to be interviewed separately by the magazine about their relationship.
Donnelly, 37, shed tears as he talked about the pair's "bromance", saying: "I'm getting a bit emotional talking about it. I am more emotional than Ant. I appreciate our relationship even more since I lost my dad."
He also spoke about his own love life, telling the magazine: "People often ask why I haven't settled down yet. Perhaps I'm incredibly fussy.
"The last long-term relationship was a couple of years back with [Sky Sports presenter] Georgie Thompson. But that's not the last relationship I had. You just don't hear about them, thankfully."
The Britain's Got Talent and I'm A Celebrity...Get Me Out Of Here! duo revealed that they want to try to crack the US again and that they have started pondering their future.
"We love I'm a Celebrity, Britain's Got Talent, Saturday Night Takeaway, but they're all live shows," McPartlin said.
"The difference between doing a live show and a sitcom is that a sitcom can live on. If you do it well, it can leave a legacy, whereas most of our live work never gets repeated because it's final, it's done, you start again.
"So we're developing a silent comedy idea at the moment. It will take a couple of years and we might never get there, but it's the way we'd like to go."
The duo's 2008 show Wanna Bet? was axed by US network ABC after poor ratings.
"It never really worked because the network didn't get behind us," McPartlin said.
"It would need to be the right show. I think we've got one big push left in us, and we'd have to make sure it's worth it. If it happens, it happens, but because everything is going so well over here, we're not dying to break America."
The duo have famously had just two spats during their friendship - which began when they were both 14-year-olds cast in Byker Grove - one over the Who Wants To Be A Millionaire? board game and the other a drunken fight in Spain.
Donnelly said that he had "never resented the fact that his (Ant's) name comes first" and told the magazine: "I'm not sure how much Ant and I are insured against each other.
"I've heard it's a couple of million. However much it is, it would never be compensation for losing your best mate."
He said: "I've never wanted to work alone since we started together. All the ideas we have are for the pair of us. There might come a time when we want to do something individually, but I think it's a long way off."
PA
Join our new commenting forum
Join thought-provoking conversations, follow other Independent readers and see their replies