Ant Middleton accused of making 'lewd and suggestive comments' to SAS: Who Dares Wins crew members
Four women came forward after he described his behaviour as 'military banter' on Good Morning Britain
Ant Middleton speaks on leaving SAS: Who Dares Wins
Ant Middleton has been accused of making "lewd and suggestive comments" to women on the set of SAS: Who Dares Wins.
Four women who worked as crew members on the Channel 4 series made the official allegations to Bectu, the broadcasting union, after seeing Middleton's interview on Good Morning Britain following news he had been dropped from the show.
Channel 4 announced it had cut ties with the former soldier on Monday (1 March), stating: "It has become clear that our views and values are not aligned and we will not be working with him again."
Middleton claimed that reports of a Channel 4 investigation into "inappropriate" comments he allegedly made on the set of the show were "smoke and mirrors", and described things he said as "military banter".
He also blamed "the PC woke patrol" for his departure after Channel 4 bosses stated they had dropped Middleton due to his "personal conduct".
Now, Bectu has confirmed toThe Mirror that four women have come forward with allegations against Middleton, while a fifth accused him of "overstepping the mark" with his treatment of people working on the show.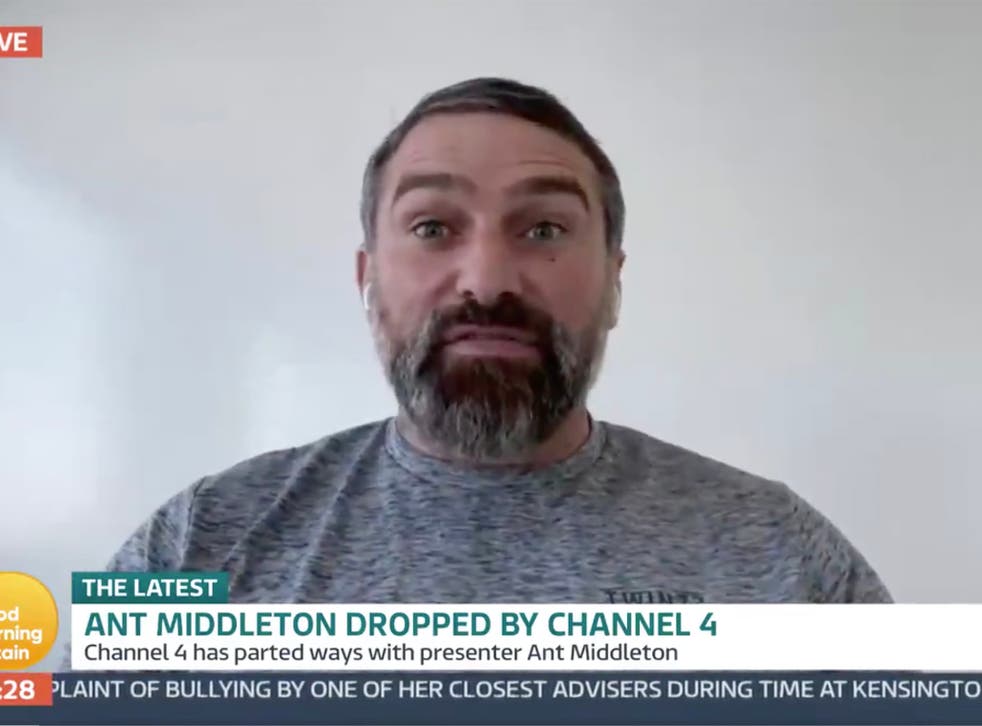 In response, a Bectu spokesperson said: "Bectu can confirm that a number of women have been in touch with us this week regarding behaviours on the set of SAS Who Dares Wins. We will not be publishing the allegations, however we would like to set the record straight following an interview on Good Morning Britain this week.
"Despite Ant Middleton's claims about the so-called 'woke brigade', Channel 4 clearly stated this week that the decision to part ways with Mr Middleton was 'solely based on his personal conduct off-camera and is not related to his on-screen persona'. This certainly corroborates with what our members have told us.
The spokesperson added that "military banter" is "no excuse... for his behaviour", adding: "If on-screen talent are adopting a particular persona on camera, they need to drop the act when the camera stops rolling."
READ MORE: SAS: Who Dares Wins host Ant Middleton responds to backlash over coronavirus remarks
They continued: "TV sets are workplaces and people working in television deserve to have dignity at work - that means being treated with respect and enjoying the same workplace rights and protection as people working in any other workplace."
A spokesperson for Middleton, who has previously denied such allegations, told The Independent: "Ant has worked on TV sets around the world for many years and has never at any point been accused of speaking inappropriately by anyone. He has only ever been informed of these allegations, which he wholeheartedly and emphatically rejects, via the media.
"If anyone felt that he did say anything verbally offensive we would have expected a formal process of review but no such discussion has ever taken place either via any of the networks he works for or via bodies such as Bectu."
Join our new commenting forum
Join thought-provoking conversations, follow other Independent readers and see their replies