BBC apologises over Live Aid money reports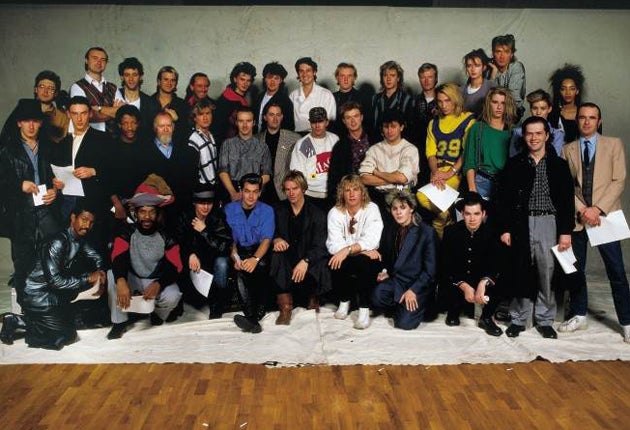 The BBC will today broadcast a comprehensive and humiliating apology for the allegations it made eight months ago that millions of pounds of Band Aid and Live Aid money was diverted into arms sales. The money had been raised during the Ethiopian famine of 1984/5 in the biggest fundraising event the world had ever seen.
The BBC will admit that the claim was "misleading and unfair" and "should not have been broadcast".
The BBC will also admit to "breaches of editorial standards" and apologise to Sir Bob Geldof, the founder of Live Aid, "for implying that he had declined to be interviewed because he thought the subject too sensitive to be discussed openly."
The BBC's independent Editorial Complaints Unit has upheld a complaint by the trustees of Band Aid that the original programme, Assignment, made by the World Service's Africa Editor, Martin Plaut, was unfair. There was "no evidence" for its claims that Band Aid money was used to buy weapons.
And the complaints unit has confessed that the BBC's TV, radio and online news summaries of the claims were even more unfair. It will apologise "unreservedly" for the false accusations which were repeated, and exaggerated, by news organisations all around the world.
The move is a significant turnaround since the BBC's director-general, Mark Thompson, maintained that the programme was "robust and excellent journalism" in his last official letter to the Band Aid trustees in 27 May.
The apology will be the first ever simultaneously broadcast across all three BBC services – TV, radio and online. It will be heard on BBC1, BBC News 24, World Service radio, Radio 4, and posted on the BBC website.
It will state: "The BBC has investigated these statements and concluded that there was no evidence for them. The BBC wishes to make clear that these statements should not have been broadcast, and to apologise unreservedly to the Band Aid Trust for the misleading and unfair impression which was created."
The Assignment programme reported claims that large amounts of aid reaching Tigray from various sources during the Ethiopian famine of the mid-80s had been diverted by a rebel group to buy weapons. It used clips from Geldof and music from Band Aid's fundraising single as background to the report. "There's no question in my mind that they succumbed to the temptation to sex up the story by dragging in Bob Geldof and Live Aid," said Michael Grade, a former chairman of the BBC and a Band Aid trustee, yesterday.
The programme quoted a CIA report in support of its claims. But that report, which pre-dated Live Aid, could not have applied to Band Aid cash, the BBC now admits. It also quoted a former US ambassador in a misleading way. And it failed to inform listeners of the unreliablity of the witness who made its most dramatic claim – that 95 per cent of aid was misappropriated.
Access unlimited streaming of movies and TV shows with Amazon Prime Video
Sign up now for a 30-day free trial
Sign up
Access unlimited streaming of movies and TV shows with Amazon Prime Video
Sign up now for a 30-day free trial
Sign up
"He was a man of no credibility," said Bob Geldof, "but his claim, thanks to the BBC, was picked up all over the world as evidence that aid doesn't work. But it does."
The number of children who die before their fifth birthday has fallen by more than two million a year because of aid, he said. Some 4,000 lives are saved from Aids, TB and malaria every day because of aid. And the number of kids killed by measles in Africa has fallen by 90 per cent because of aid.
The BBC complaints investigation also upheld or partially upheld complaints against a number of BBC programmes and outlets including The BBC News at Six, From Our Own Correspondent (online), The Editors and several related pieces of news and commentary across the main website at bbc.co.uk.
Bob Geldof yesterday said: "This was an unusual lapse in standards by BBC. It was BBC reports from Ethiopia which prompted me to set up Band Aid in the first place. It made an important journalistic and humanitarian contribution to our whole project. But the BBC's misleading and unfair coverage on this story has done unknown damage to ordinary people's willingness to donate their hard-earned cash to disaster funds.
"The public needs to be confident that money it donates in good faith gets to the people it's intended for. And the truth is that the money spent by Band Aid over the past 26 years has been subject to meticulous auditing and independent review. So we welcome the BBC's apologies and hope they will begin to repair some of the appalling damage done.
"No-one is saying that the BBC shouldn't make programmes scrutinising the efficacy of aid," he added. "It is fine for them to ask questions. But they have to give honest answers."
A spokesman for the BBC said: "Assignment did not make the allegation that relief aid provided by Band Aid was diverted. However the BBC acknowledges that this impression could have been taken from the programme.
"We also acknowledge that some of our related reporting of the story reinforced this perception."
The complaints unit said it was perfectly valid for the programme to have reported claims from a number of sources that rebels in one Ethiopian province had diverted money intended for famine relief and that some of this was spent on weapons – but Band Aid money was not involved.
Join our commenting forum
Join thought-provoking conversations, follow other Independent readers and see their replies