BBC's Blue Planet 2 makes 'extraordinary discovery' of the deepest living fish
'No-one imagined that an animal as complex as a fish could exist in such extreme pressures'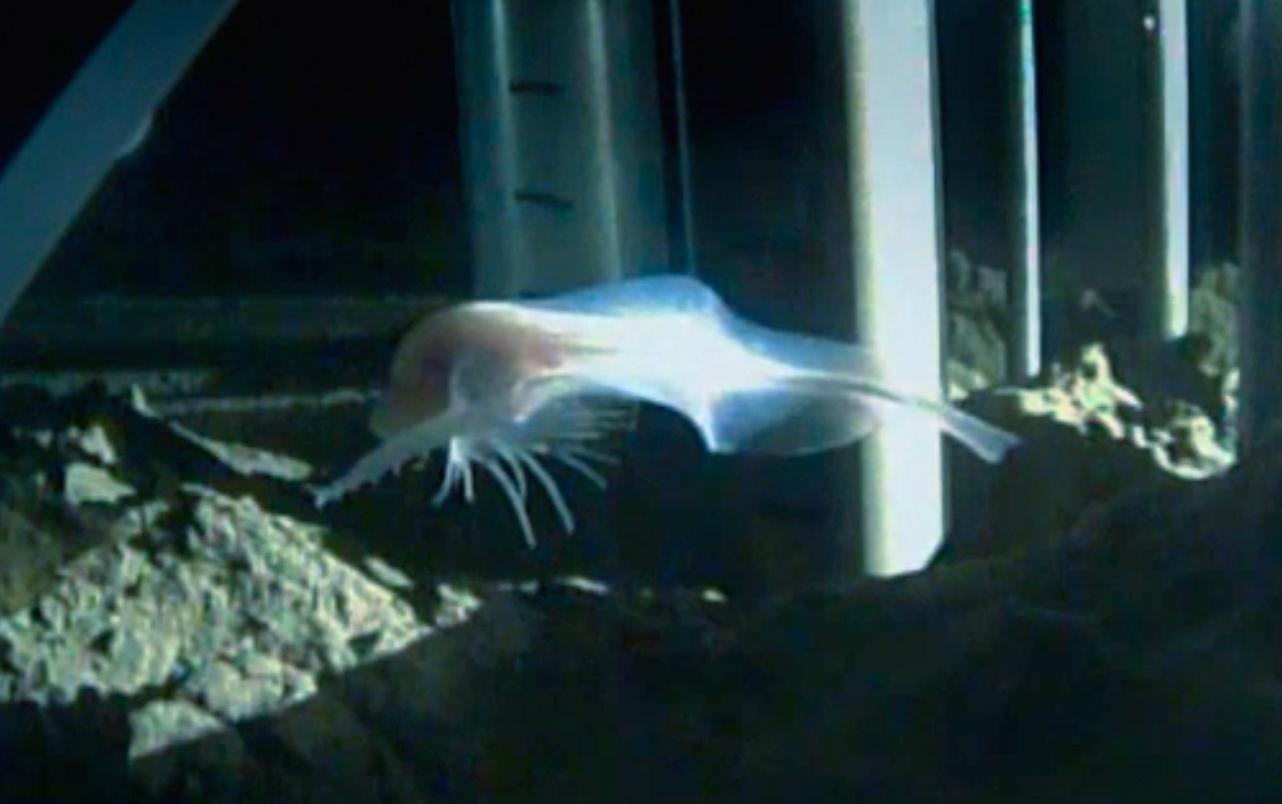 'The Deep' is consistently the most interesting episode of a Blue Planet series, offering a glimpse of an environment we know less about than the surface of Mars and the surreal life it contains.
After visiting the bioluminescent wonders of the regular old deep in the second episode of its second season this week, the BBC show went super deep, to the Mariana Trench to be precise, which plunges almost seven miles down and is deeper than Mount Everest is tall.
"It was once thought that nothing whatever could survive [down here]," Sir David Attenborough explains, before showing us sea slugs, starfish and other animals that do "manage to survive - on the minuscule amount of food that drifts down here.
"They can withstand pressure equivalent of 50 jumbo jets stacked on top of one another."
Only very simple lifeforms were expected for this reason, but then "a remote camera probe reveals the most extraordinary discovery of all - the ethereal snail fish," (I assume ethereal is a descriptor here and not part of a jazzy name).
Amid the crushing weight of the water, a translucent fish is seen swimming by.
"At five miles down this is the deepest living fish so far discovered," Attenborough declared. "No-one imagined that an animal as complex as a fish could exist in such extreme pressures."
The astonishing episode also gave us a glimpse of where life on Earth may have begun.
Catch up on it on BBC iPlayer.
Join our commenting forum
Join thought-provoking conversations, follow other Independent readers and see their replies