BBC could face legal action over Jeremy Clarkson's 'racist remark' on Top Gear
Actress Somi Guha launches formal complaint over alleged racist remark following 'slope' comment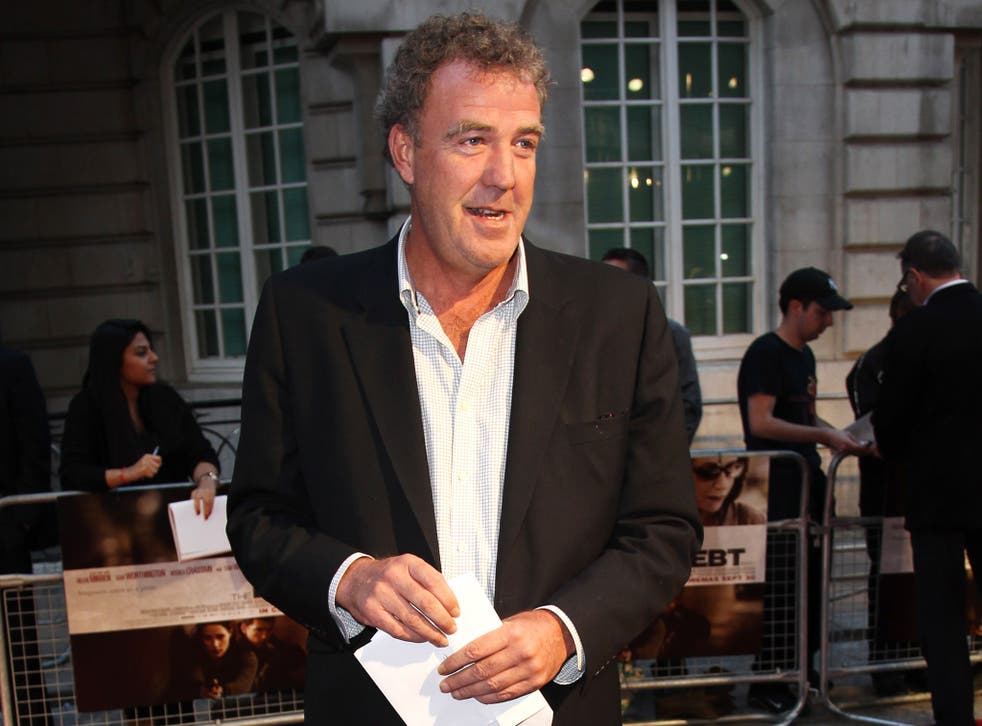 The BBC is facing demands that it conducts a formal investigation after their presenter Jeremy Clarkson allegedly used a racist term to describe an Asian person during an episode of Top Gear.
Actress Somi Guha, 36, has instructed her lawyers after Clarkson used the word "slope" – a derogatory term for people of Asian descent during an episode filmed in Burma.
During the show, presenters Richard Hammond, James May and Clarkson were tasked with constructing a bridge over the River Kwai in Thailand.
After completing the task, Clarkson, 53, said: "That is a proud moment, but there's a slope on it," as a man walked towards him on a makeshift bridge, to which Hammond replied: "You're right, it's definitely higher on that side."
Speaking to The Independent, Equal Justice, a firm that specialises in discrimination cases and is representing Miss Guha, said: "The BBC is obliged to do a full investigation. If they find that the show sells itself on racism, then they should decommission it."
In her complaint, Ms Guha, who has appeared in the film Children of Men, said: "Casual racism in the media by established BBC stalwarts is constantly brushed aside.
"Discrimination within the industry is accepted. Racial profiling of roles is accepted and expected.
"I find it offensive that Jeremy Clarkson refers to people of different races in pejorative terms. What is that saying to children who watch him? - that it's OK to bully and make racist comments.
"Jeremy Clarkson has made derogatory comments about Mexicans. Now he bullies an Asian person. It has to stop."
Access unlimited streaming of movies and TV shows with Amazon Prime Video Sign up now for a 30-day free trial
Sign up
Equal Justice are now demanding the BBC conduct a formal investigation into Clarkson's comments.
In a letter to BBC Trust chairman Lord Patten on Miss Guha's behalf, Equal Justice said Clarkson's comments are "clear gross misconduct on his part and would be in any modern British workplace".
"Seeing a person of Asian descent on a bridge, Mr Clarkson commented about the "slope" on a bridge; "slope" being a racist name for a person of Asian descent," it said.
"This racist comment has led to numerous complaints to us and on Twitter. It brings Top Gear and the BBC into disrepute nationally and internationally.
"Please process this complaint as a matter of urgency and give due consideration to not recommissioning Top Gear for another series until these matters are addressed."
Top Gear has declined to comment on the allegations so far.
Register for free to continue reading
Registration is a free and easy way to support our truly independent journalism
By registering, you will also enjoy limited access to Premium articles, exclusive newsletters, commenting, and virtual events with our leading journalists
Already have an account? sign in
Register for free to continue reading
Registration is a free and easy way to support our truly independent journalism
By registering, you will also enjoy limited access to Premium articles, exclusive newsletters, commenting, and virtual events with our leading journalists
Already have an account? sign in
Join our new commenting forum
Join thought-provoking conversations, follow other Independent readers and see their replies