BBC defends decision to ban 'Ding, Dong, The Witch Is Dead' song after Lady Thatcher's death
The song was at the centre of a campaign by opponents of the former prime minister who tried to get it to top the charts after she died
Tuesday 03 December 2013 16:08 GMT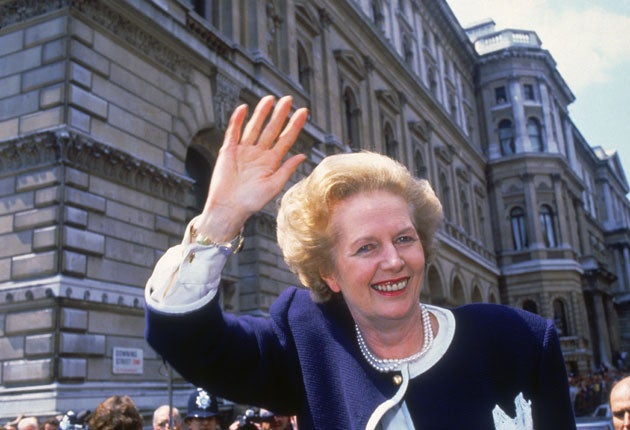 The BBC Trust has rejected a complaint over its decision not to play Ding, Dong, The Witch Is Dead in full on the Radio One chart show after Lady Thatcher died saying it "was clearly a celebration of a death".
The song, from the 1939 film The Wizard of Oz, was at the centre of a campaign by opponents of the former prime minister who tried to get it to top the charts after she died.
It eventually reached number two in the charts and the BBC decided to play a short clip along with a report explaining the background of the campaign.
A listener complained saying that was "a breach of the requirement for impartiality" and had "compromised" the "integrity" of the chart.
They also argued the "song was not political, did not contain a political message and did not refer to any individual" so could "have been played in its entirety without causing any offence".
But the trust's Editorial Standards Committee said "the song had become linked with a campaign in the wake of Lady Thatcher's death to display opposition to her premiership and that it did have the capacity to cause offence because it had been widely publicised as being a way of giving voice to anti-Thatcher feelings".
It added that "aside from whether or not people had bought the song in order to express anti-Thatcher political sentiments, which listeners may or may not agree with, the song in question was clearly a celebration of a death".
PA