BBC launch project asking online audiences to pick next generation of stars
BBC director of television Danny Cohen said the new BBC Taster service was an attempt to 'get the audience involved much earlier in the creative process'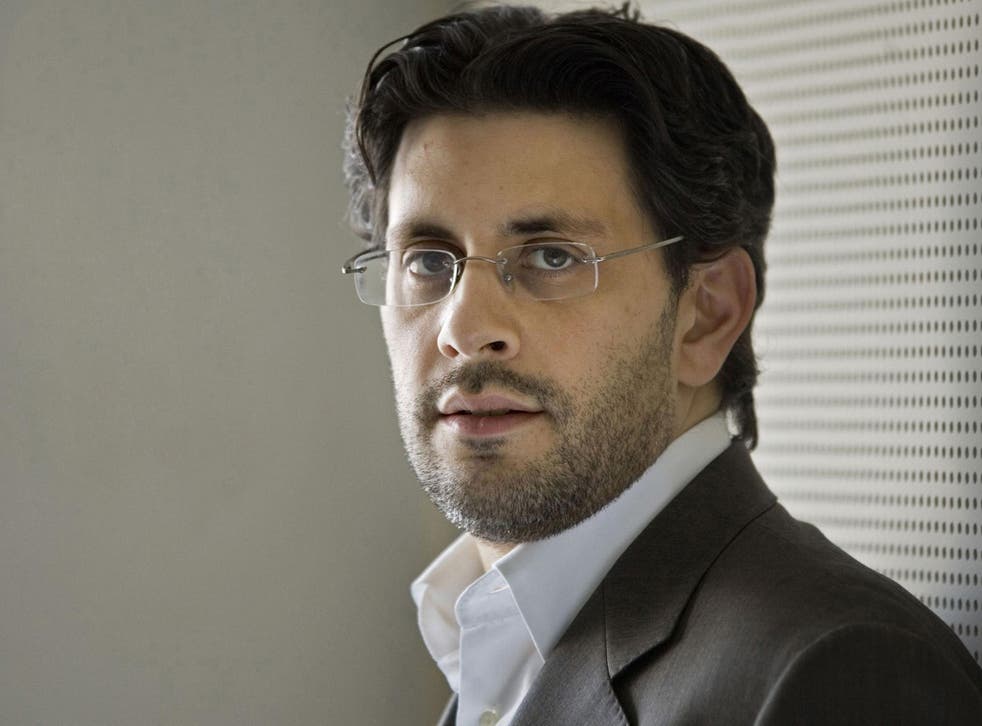 The BBC is asking online audiences to help discover the next generation of stars after launching a new interactive platform in which users shape the content and rate what they see.
BBC Taster, created by the team behind the iPlayer, will open up the usually secretive development process through which new talent is traditionally uncovered and awarded commissions.
New comedians, musicians and poets will be given a platform on the web service to try out experimental material. New programme concepts, taking advantage of the digital technology now available, will also be tested.
Users will be asked to "try, rate and share" what they are looking at, giving the BBC invaluable feedback.
BBC Taster will also allow users to play "mash-ups" of material sitting in the BBC archive. The launch content includes 40 minutes of unseen material from a Jennifer Saunders Newsnight interview with Lena Dunham, the Girls creator. Re-versioned with animated elements, users can navigate directly to Dunham talking about topics such as "Don't pap me."
Taster, which is already up and running, also includes Your Story, which uses the BBC News archive to create a personalised and shareable timeline of stories which made the headlines when users were born.
The BBC said its aim was to showcase "a range of editorial and technology projects that may have previously remained behind closed doors."
The launch material includes interactive digital poetry, improvisational comedy troupe The Noise Next Door and the BBC Big Voice Hack, an attempt to create a new voice recognition tool which can be used to call up stories on the BBC News website.
Bright young things: 10 faces to watch in 2015

Show all 10
The BBC admits that there will be misses as well has hits among the more experimental ideas. But it believes the hub will prove a vital resource as it seeks to respond to rapidly changing viewing habits among its audience, which is increasingly watching bite-size clips on mobile devices.
Access unlimited streaming of movies and TV shows with Amazon Prime Video Sign up now for a 30-day free trial
Sign up
Ralph Rivera, director of BBC future media, said: "We are still just scratching the surface. We have never really challenged the storyteller to tell their story in a different way, to tell it in a way that takes advantage of what the technology makes available.
"How do we take the internet and go from it being a distribution platform to being a medium unto itself? We want Taster to match the impact that the iPlayer had for online content distribution."
BBC Taster is not YouTube, Mr Rivera added. Users cannot upload their own content or musical performances. Even the experimental material must abide by the BBC's programming guidelines.
Mr Rivera said: "We're not going to do inappropriate things and we do have a responsibility in terms of BBC editorial. We are going to push the boundaries and try to create a little bit of space to do things in a way that we can't, even on the iPlayer."
The tools on Taster include Radio 1 R1OT, an online voting platform which will be used to influence what the youth station airs – including real-time "battle" votes on which DJ should fill in for Nick Grimshaw on the Breakfast show, a form of direct democracy which its presenters may learn to fear.
Danny Cohen, the BBC's director of television, said the platform was an attempt to "get the audience involved much earlier in the creative process." Traditionally the BBC would only get feedback after going through an expensive piloting process but now good ideas could be seized upon earlier at an "embryonic" stage.
BBC Taster will be available as a mobile and desktop tool with a dedicated app possibly to follow if audiences respond favourably.
Register for free to continue reading
Registration is a free and easy way to support our truly independent journalism
By registering, you will also enjoy limited access to Premium articles, exclusive newsletters, commenting, and virtual events with our leading journalists
Already have an account? sign in
Register for free to continue reading
Registration is a free and easy way to support our truly independent journalism
By registering, you will also enjoy limited access to Premium articles, exclusive newsletters, commenting, and virtual events with our leading journalists
Already have an account? sign in
Join our new commenting forum
Join thought-provoking conversations, follow other Independent readers and see their replies