BBC presenter Stephanie McGovern attacks UK's regional prejudice
Jonathan Brown
Tuesday 16 July 2013 09:45 Comments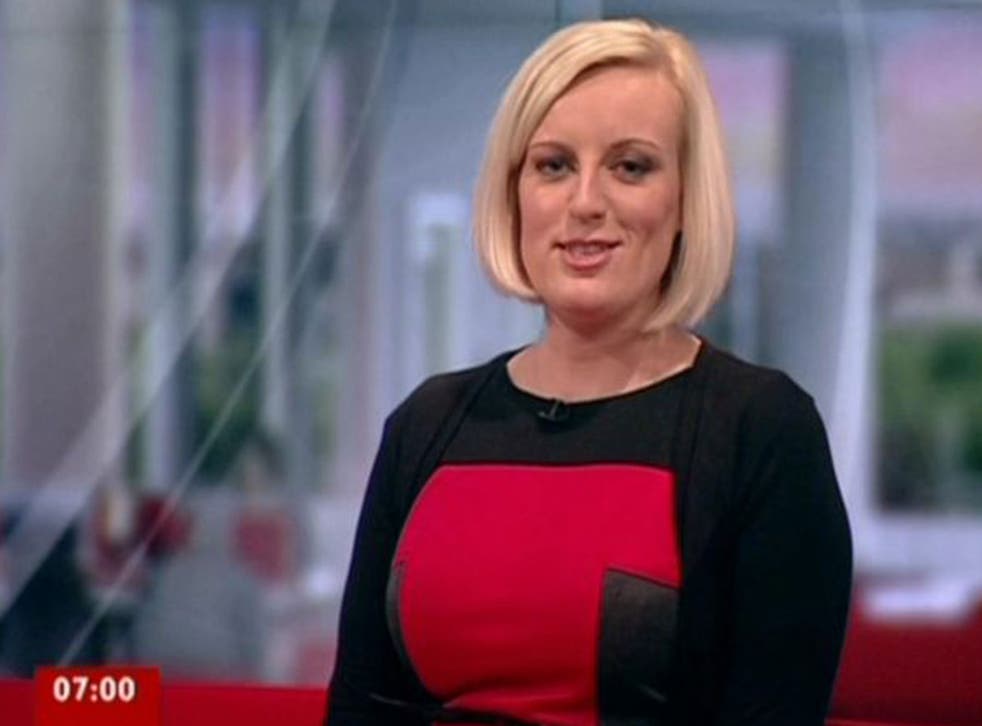 She has decoded the complexities of the eurozone crisis and quizzed international corporate leaders before audiences of millions, but BBC Breakfast presenter Stephanie McGovern said some viewers still thought her Northern accent meant she was "too common for telly".
The business specialist, originally from Middlesbrough, said she continued to fight regional prejudice and receives "abuse" for her way of speaking.
Writing in the Radio Times, she said: "You would think that after nearly two years in the job, people would be used to my Teesside tones. To be fair most are, but there are still some viewers who can't accept that someone with my accent can have a brain.
"It means that I regularly get abuse about it. I've had tweets questioning whether I really did go to university because surely I would have lost my accent if I did; a letter suggesting, very politely, that I get correction therapy; and an email saying I should get back to my council estate and leave the serious work to the clever folk."
She has also come up against ignorance among senior figures within the BBC. One manager told her at an interview: "I didn't realise people like you were clever."
During a year working in industry between school and University College London, McGovern was named Young Engineer for Britain after helping save Black & Decker £1m. The media exposure from the award persuaded her to seek a career at the BBC where she went on to become the senior business producer for the flagship TV bulletins.
Register for free to continue reading
Registration is a free and easy way to support our truly independent journalism
By registering, you will also enjoy limited access to Premium articles, exclusive newsletters, commenting, and virtual events with our leading journalists
Already have an account? sign in
Join our new commenting forum
Join thought-provoking conversations, follow other Independent readers and see their replies