Better Call Saul: Aaron Paul teases cameo of Breaking Bad character Jesse Pinkman
Could the two be reuniting sooner than we thought?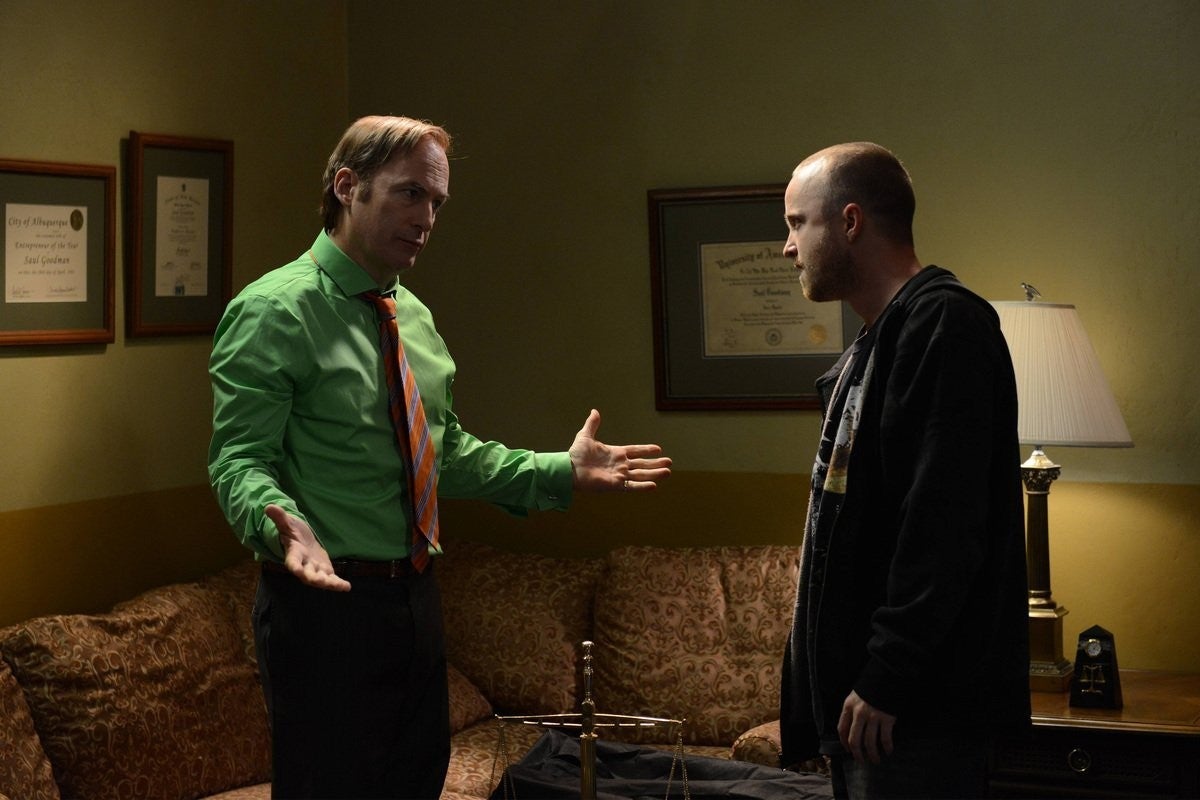 Such is the nature of Breaking Bad spin-off Better Call Saul that cameo appearances are a case of when not if.
While the first season featured an early appearance from Tuco Salamanca (Raymond Cruz), a supporting player who featured in the first few seasons of Vince Gilligan's meth drama, there's one actor who has been teasing a potential appearance in the prequel series starring Bob Odenkirk, and it's a big one: Jesse Pinkman himself, Aaron Paul.
In a Reddit AMA, the Triple 9 actor was asked whether or not he'd appear on the show. His answer, while typically playful, seemed to suggest the occurrence may not be as far off as fans assumed.
"Yeah, of course!" he wrote. "I'm such a huge fan of Better Call Saul, and, of course. everyone behind the show. So, who knows?... maybe I already shot it? ... it might be airing this season? I don't know. Well, actually, I do know, but you'll have to watch and see. But yeah, I'd absolutely be open to it and we have discussed the possibility."
Considering the prequel takes place ten years before the events of Breaking Bad, it'd be hard to imagine McGill running into Pinkman in the show's present timeframe.

This would suggest that we'll perhaps glimpse the two in the black-and-white season-opener scenes that occur after the events of Breaking Bad.
Bear in mind that the two both survive Breaking Bad.
Gilligan recently told TV Insider that season two will "...revisit a character we met in season one of Breaking Bad and haven't seen since."
Better Call Saul continues every Monday on Netflix.
Join our commenting forum
Join thought-provoking conversations, follow other Independent readers and see their replies