Better Call Saul season 3: Gus Fring confirmed, although he very nearly wasn't
It follows the mysterious ad for Los Pollos Hermanos
Christopher Hooton
Monday 16 January 2017 16:33 Comments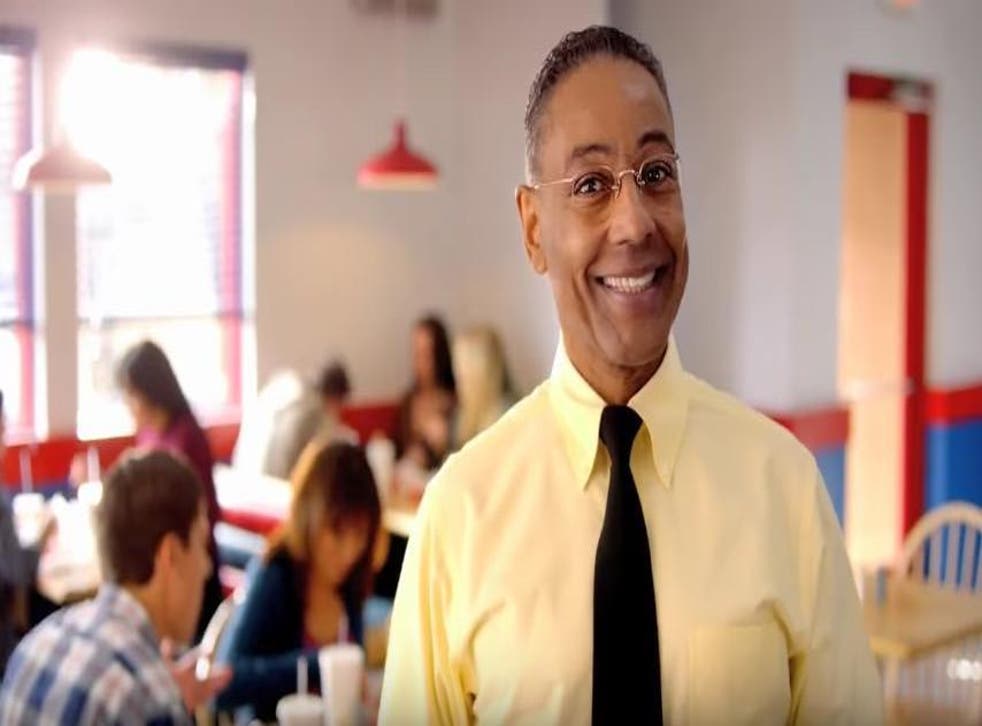 When Better Call Saul made a note from Breaking Bad villain Gus Fring - teasing his return - a season-ending cliffhanger, it didn't actually have any assurance that Gus Fring would indeed return.
It was revealed at the Television Critics Association press tour this week that there was no deal in place with actor Giancarlo Esposito at the time, who noted that negotiations were "a process that did take some time".
The good news is they did eventually work things out in time for season 3 and Esposito has now confirmed that he will feature in the new episodes.
Fans guessed as much last week when a commercial for Los Pollos Hermanos featuring the actor back in the role appeared out of nowhere.
How much of a part Fring plays in the season remains to be seen. Showrunners Vince Gilligan and Peter Gould will no doubt want to take their sweet time in reintroducing him and, when they do, I imagine we'll see Fring in his mild-mannered fast food restaurant incarnation as opposed to jumping straight to homicidal maniac.
At the TCA panel, the co-creators confessed that writing Better Call Saul and specifically Jimmy's arc had been more difficult than expected.
"It's a very interesting show that I think quite frankly we thought would be easier to write when we started," Gilligan said.
"For the first two seasons, I think it seemed almost an insoluble probable," Gould added, but promised: "This season, as it progressed, I started to understand it a little bit better."
Better Call Saul's season 3 episode 1 airs on AMC in the US on Monday 10 April.

Register for free to continue reading
Registration is a free and easy way to support our truly independent journalism
By registering, you will also enjoy limited access to Premium articles, exclusive newsletters, commenting, and virtual events with our leading journalists
Already have an account? sign in
Register for free to continue reading
Registration is a free and easy way to support our truly independent journalism
By registering, you will also enjoy limited access to Premium articles, exclusive newsletters, commenting, and virtual events with our leading journalists
Already have an account? sign in
Join our new commenting forum
Join thought-provoking conversations, follow other Independent readers and see their replies