Bill Maher invites Milo Yiannopoulos back on show
Far-right commentator says another appearance on the primetime talk show is in the pipeline
Maya Oppenheim
Wednesday 07 June 2017 16:10 Comments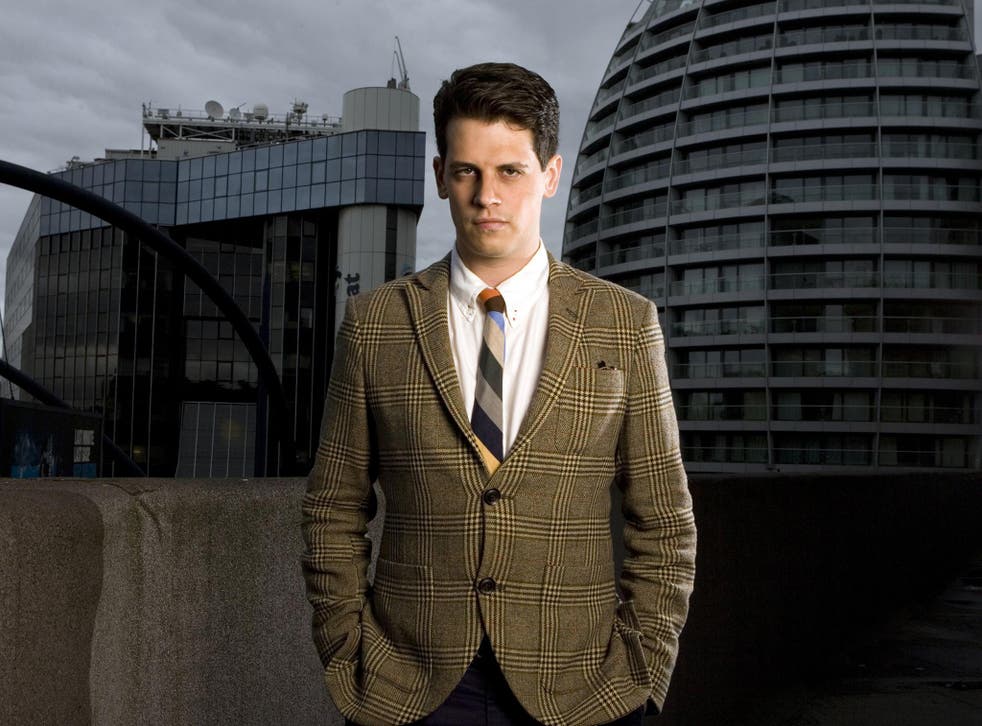 Bill Maher has announced he is keen to have Milo Yiannopoulos back on his programme and plans to invite him back for a slot on the late-night talk show.
Maher stoked massive controversy after he invited the "alt-right" figurehead, who rose to prominence for his inflammatory and xenophobic views, on to Real Time with Bill Maher in February. Critics argued Maher should not give the far-right commentator a platform.
While Yiannopoulos' appearance was seen to signal the controversial columnist's trajectory into the mainstream, it was shortly followed by his dramatic fall from grace. Just days after the show, his controversial remarks about paedophilia resurfaced in an old podcast and he was forced to resign from Breitbart, the far-right site where he was an editor and carved out his fanbase.
On top of this, he also had a lucrative book deal with prestigious publisher Simon & Schuster pulled and his appearance at Conservative Political Action Conference dropped. Since then Yiannopoulos has dropped further and further out of the public eye and away from the headlines.
Despite this, Maher, who has described himself as a libertarian, now appears intent on bringing the long-time Donald Trump supporter back into the limelight.
"I actually want to have him back. I don't think he would be that hard to bring around to a much more reasonable position," Maher told Esquire in an interview conducted before the host was recently forced to apologise after he used the N-word during a TV interview.
In pictures: President Donald Trump on tour

Show all 39
Yiannopoulos, who was one of Twitter's most notorious trolls until he was permanently banned from the site after claims he helped lead the racist and sexist abuse of Ghostbusters actor Leslie Jones, has also said another appearance on Maher's show is in the pipeline.
"Bill and I agree on the two major issues of the day: free speech and Islam," he said. "He is one of the few people, left or right, not afraid to express themselves on difficult subjects."
Nevertheless, Maher took credit for Yiannopoulos' downfall at the time, with the TV host arguing exposure on his show was the "best disinfectant".
Access unlimited streaming of movies and TV shows with Amazon Prime Video Sign up now for a 30-day free trial
Sign up
"We had Milo on, despite the fact that many people said, 'Oh, how dare you give a platform to this man'," he said. "What I think people saw was an emotionally needy Ann Coulter wannabe, trying to make a buck off of the left's propensity for outrage. And by the end of the weekend, by dinnertime Monday, he's dropped as a speaker at CPAC. Then he's dropped by Breitbart, and his book deal falls through. As I say, sunlight is the best disinfectant. You're welcome."
Maher was criticised for how he engaged with Yiannopoulos at the time. Many argued he did not go nearly far enough in his scrutiny and interrogation of him and the pair instead found common ground.
Since his departure from the public eye, Yiannopoulos has sparked controversy for calling for a Muslim group to be banned from Glasgow University – where he was nominated to be a rector but lost the election in a landslide defeat.
The deliberately controversial journalist, who has previously described Islam as a cancer and suggested transgender people are mentally ill, has also been forced to self-publish his book Dangerous after it was dropped in the wake of his remarks about paedophilia. He claimed he would sue Simon & Schuster US for $10m for backing out of the deal.
On Tuesday, The Bookseller, a prestigious magazine which covers news about the publishing industry, announced the book was already listed as a "number one Bestseller" on Amazon.com's book chart after the title was registered for pre-orders on that same day.
The book's blurb says: "The liberal media machine did everything they could to keep this book out of your hands. Now, finally, Dangerous, the most controversial book of the decade, is tearing down safe spaces everywhere."
Register for free to continue reading
Registration is a free and easy way to support our truly independent journalism
By registering, you will also enjoy limited access to Premium articles, exclusive newsletters, commenting, and virtual events with our leading journalists
Already have an account? sign in
Join our new commenting forum
Join thought-provoking conversations, follow other Independent readers and see their replies