Bill Maher says fury over his Stan Lee comments proves his point about our 'dumb f**king culture'
The host saw the outpouring of heartfelt tributes to the late comic book boss as symptomatic of a generation that refuses to grow up
Christopher Hooton
Friday 23 November 2018 11:03 Comments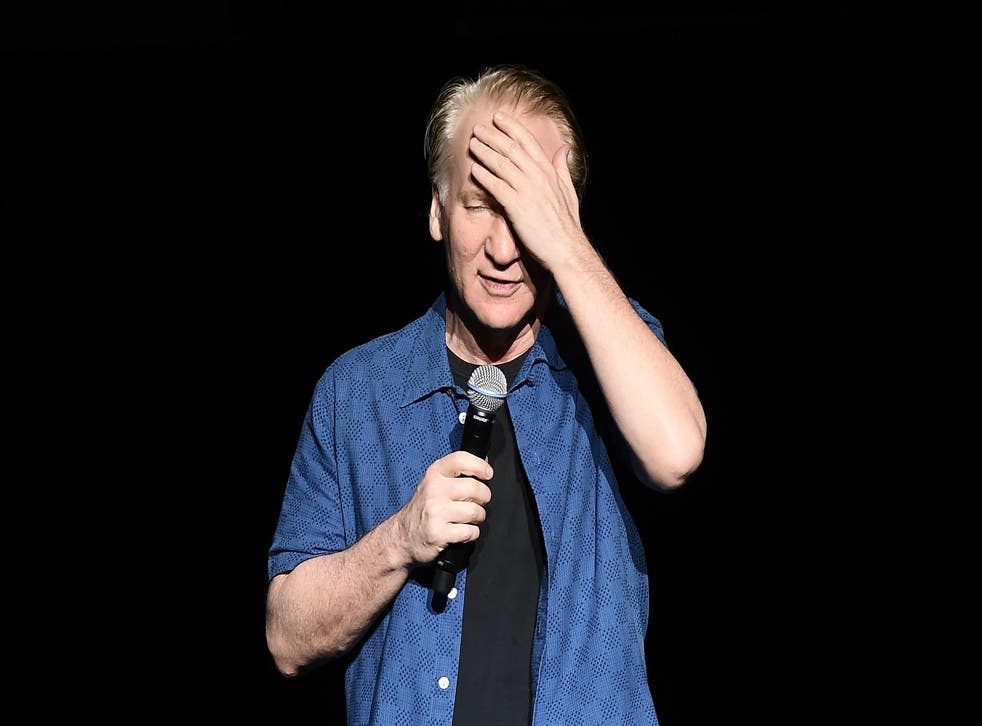 HBO late-night host Bill Maher angered many in the comic book community this week with a blog post about the reaction to Stan Lee's death.
"The guy who created Spider-Man and the Hulk has died, and America is in mourning. Deep, deep mourning for a man who inspired millions to, I don't know, watch a movie, I guess," he began the post.
It quickly sparked backlash, and Maher clarified his comments while doubling down on them in an interview with Larry King on Wednesday.
"Talk about making my point for me," Maher said. "Yeah, I don't know very much about Stan Lee and it certainly wasn't a swipe at Stan Lee…I am agnostic on Stan Lee. I don't read comic books. I didn't even read them when I was a child.
"What I was saying is: A culture that thinks that comic books and comic book movies are profound meditations on the human condition is a dumb f—ing culture. And for people to, like, get mad at that just proves my point."
Maher added that he was slow to pick up on the reaction to his post as he doesn't "follow social media like that, every stupid thing people lose their s— about."
In the original blog post, Maher joked: "Someone on Reddit posted, 'I'm so incredibly grateful I lived in a world that included Stan Lee.' Personally, I'm grateful I lived in a world that included oxygen and trees, but to each his own."
He also said that the assumption when he was growing up "for both the adults and the kids, was that comics were for kids, and when you grew up you moved on to big-boy books without the pictures."
Maher complained that in recent years "adults decided they didn't have to give up kid stuff" and started "pretending comic books were actually sophisticated literature," while "some dumb people got to be professors by writing theses with titles like 'Otherness and Heterodoxy in the Silver Surfer.'"
Register for free to continue reading
Registration is a free and easy way to support our truly independent journalism
By registering, you will also enjoy limited access to Premium articles, exclusive newsletters, commenting, and virtual events with our leading journalists
Already have an account? sign in
Join our new commenting forum
Join thought-provoking conversations, follow other Independent readers and see their replies