Bill Nye's Netflix series to dispel 'anti-scientific claims espoused by politicians'
It will look at the complex scientific issues facing the world today, with episodes on vaccinations, genetically modified foods and climate change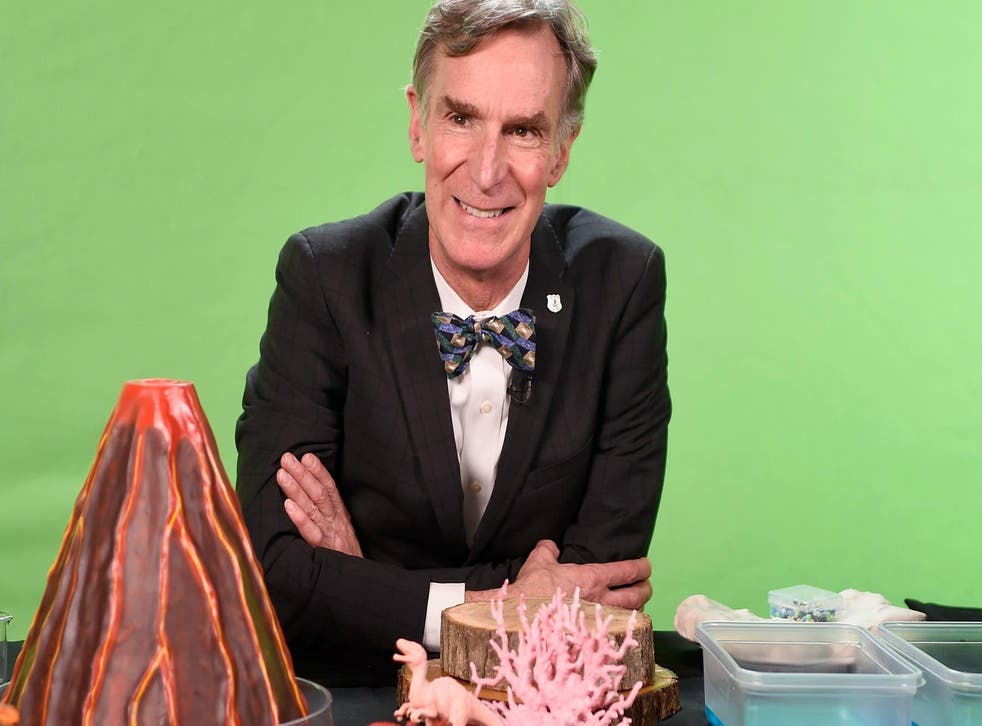 A new year is here, and a new set of Netflix originals are on the horizon.
2017 will see the return of beloved shows Stranger Things, House of Cards, Love and more, but also a brand new offering from Bill Nye that could do some very important work.
Set to arrive in spring 2017, Bill Nye Saves the World's premise sounds pretty squarely aimed at Donald Trump:
"Each episode will tackle a topic from a scientific point of view, dispelling myths, and refuting anti-scientific claims that may be espoused by politicians, religious leaders or titans of industry."
In the age of fake news and fiery online debates, the series is to provide cool and clear scientific elucidation.
"Since the start of the Science Guy show, I've been on a mission to change the world by getting people everywhere excited about the fundamental ideas in science," Nye said.
"I'm excited to be working with Netflix on a new show, where we'll discuss the complex scientific issues facing us today, with episodes on vaccinations, genetically modified foods and climate change. With the right science and good writing, we'll do our best to enlighten and entertain our audience. And, perhaps we'll change the world a little."
The series will feature special guests and, of course – it being Nye – experiments and demonstrations.
Join our new commenting forum
Join thought-provoking conversations, follow other Independent readers and see their replies