Black Mirror season 3 gets release date, is 'darker than Pokemon Go', Rashida Jones co-wrote an episode
'Technology is never the villain in the show,' Brooker said. 'It's about human failings and human messes.'
Christopher Hooton
Thursday 28 July 2016 07:41 Comments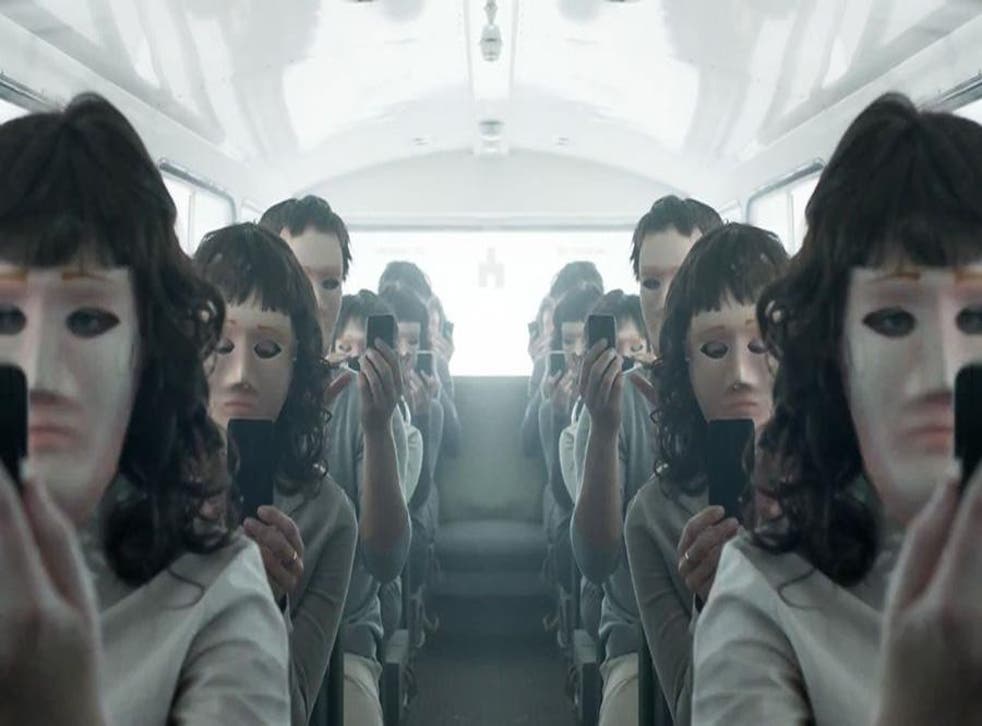 Black Mirror creators Charlie Brooker and Annabel Jones sat down for a Television Critics Association panel in LA this week, dishing out details on when to expect in season 3, its plot lines and the wealth of writing and acting talent they've assembled for it.
Six new episodes will hit Netflix on 21 October, 2016, all released at once (perhaps a controversial move, given each Black Mirror episode tends to have its own conversation).
Parks and Recreation and The Office US alumni Rashida Jones and Mike Schur have co-written an episode, with Brooker saying: "It turned out they were fans of the show, and the feelings were mutual."
10 Cloverfield Lane's Dan Trachtenberg has also penned a video game-themed episode, Variety reports.
"This year is free publicity for our show," Brooker said. "People are always coming up to me and saying 'That's a bit Black Mirror',' [with] the situation we're finding ourselves in across the globe. I don't think there's anything where we thought we should've gone further."
"I didn't see Pokemon Go coming," he added of the world's latest semi-dystopian phenomenon.
Actors this season include Jurassic Park's Bryce Dallas Howard, Star Trek Into Darkness' Alice Eve, 22 Jump Street's Wyatt Russell and The Martian's Mackenzie Davis.
Black Mirror has been making use of its new-found American audience and tapping up US talent recently, previously landing Jon Hamm for its Christmas special.
Black Mirror Christmas special

Show all 6
The creators said there would be no references to the infamous Cameron pig allegation (at the time, Brooker tweeted that it "turns out Black Mirror was a documentary") and insisted the show isn't anti-technology.
"Technology is never the villain in the show," Brooker said. "It's about human failings and human messes."
"The tech is really not even present," Jones added. "It's about society and its about how we communicate, the online rage and the consequences of that. These stories tend to be about the modern age and the modern world that we live in."
Brooker teased: "It's fair to say that this season, some of the ideas are because we were aware of the greater progress of the world, that you've got to go two steps forward to stay ahead of reality at the moment. … There are things that are more demented then Pokemon Go within this season."
There are seven episodes of Black Mirror to catch up on before its season 3 arrival.
Register for free to continue reading
Registration is a free and easy way to support our truly independent journalism
By registering, you will also enjoy limited access to Premium articles, exclusive newsletters, commenting, and virtual events with our leading journalists
Already have an account? sign in
Join our new commenting forum
Join thought-provoking conversations, follow other Independent readers and see their replies