Blue Planet 2 shows where life may have begun in 'The Deep' episode
And therefore where it might lie on other planets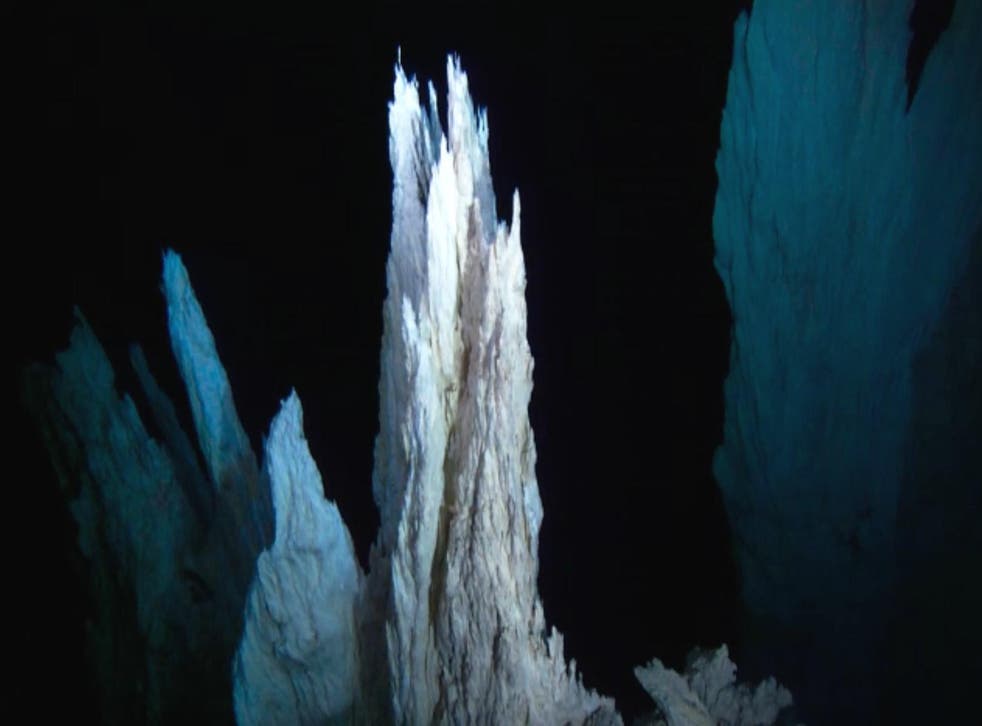 The BBC's Blue Planet II travelled to the bottom of the ocean this week, an area we know less about than the surface of Mars.
At the close of a fascinating hour of television we were shown the volcanic activity on the ocean floor, where three-quarters of volcanic activity on the planet occurs.
Gases and scolding water gush up through crevices, and minerals condense forming great hydrothermal vents, which hold as much as life as tropical rainforests.
"Perhaps the most important one of all is in the Atlantic," Sir David Attenborough explained in the episode, "it has been named The Lost City.
"Within its 60 metre towers something truly extraordinary is taking place: under extremes of pressure and temperatures, hydrocarbons - the molecules that are the basic component of all living things - are being created spontaneously."
He concluded: "Indeed, many scientists now believe life on Earth may have begun around a vent like this four billion years ago."
It was a stunning end to 'The Deep' and presented astonishing possibilities that astronomers have been dreaming of for some time.
"We know now that there are deep seas on the moons of Jupiter and Saturn," Attenborough added.
"If life can exist under such extreme conditions down here, then surely it could exist somewhere out there?"
Catch up on Blue Planet II episode 2, 'The Deep' on BBC iPlayer.
Register for free to continue reading
Registration is a free and easy way to support our truly independent journalism
By registering, you will also enjoy limited access to Premium articles, exclusive newsletters, commenting, and virtual events with our leading journalists
Already have an account? sign in
Register for free to continue reading
Registration is a free and easy way to support our truly independent journalism
By registering, you will also enjoy limited access to Premium articles, exclusive newsletters, commenting, and virtual events with our leading journalists
Already have an account? sign in
Join our new commenting forum
Join thought-provoking conversations, follow other Independent readers and see their replies