Breaking Bad to Breaking Good: TV hit attracts tourists to New Mexico
A series about a drug-dealing teacher with cancer has enhanced the reputation of Albuquerque
Paul Gallagher
Friday 28 March 2014 19:18 Comments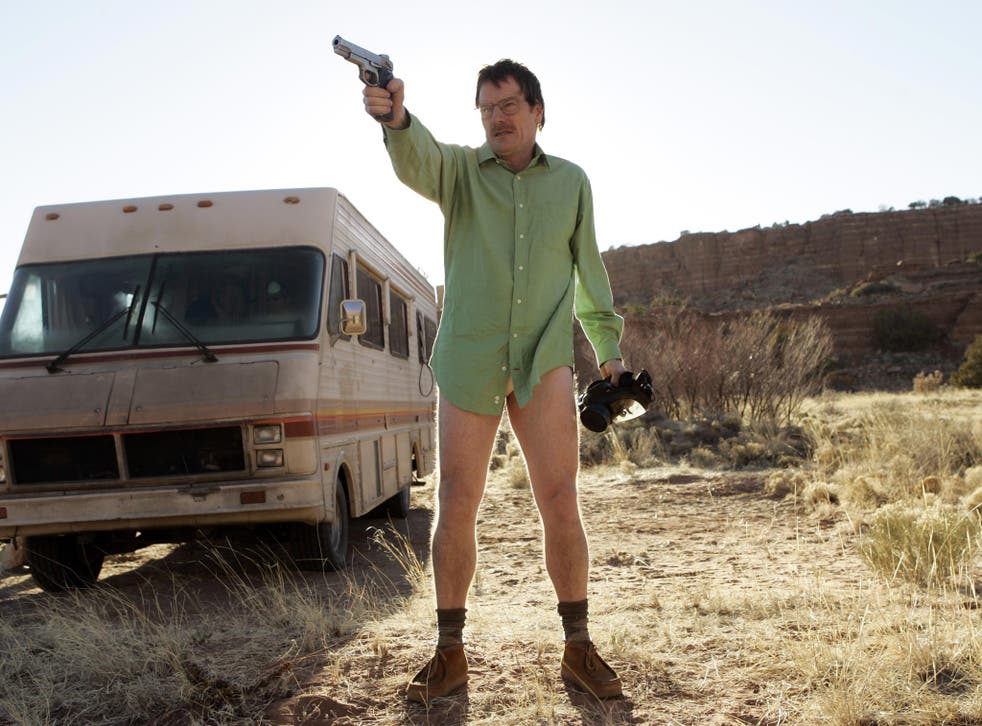 Fans of the TV series Breaking Bad may have begun finding new programmes to obsess over after its final episode, but its legacy lives on in Albuquerque. Rather than giving the US city a bad reputation for drug-dealing, it appears set to draw in new swathes of British tourists.
The American crime drama, set and produced in New Mexico, is expected to do for the region what The Sopranos continues to do for New Jersey.
New Mexico features in the Association of British Travel Agents' (Abta) top 10 holiday trends for 2014, with the trade association playing up on the drama's part in pushing it up the tourist agenda.
Entrepreneurs have taken note, cashing in on the tourism boom. A New Mexico open-air bus company has been giving fans external views of leading characters' homes among other locations, while another firm has even started tours of locations featured in the series using a replica of the motorhome, or RV, that Walter White uses as a mobile meth lab to cook his drugs.
Breaking Bad RV Tours, formed by actors who played minor roles in some episodes, had to overcome a formal protest by a local cab company which wanted assurance that the group would not also offer a taxi service to and from the tour's start and end points.
The result led Albuquerque Journal reporter Dan McKay to ask: "How long before Albuquerque has an entirely Breaking Bad-led economy?"
Despite being dropped in the UK by FX and Channel 5 after two series, Breaking Bad's popularity soared after Netflix began streaming the show from series three onwards.
Show creator Vince Gilligan thanked the on-demand service as "instrumental in making Breaking Bad the success that it is – particularly in the UK and Ireland, where it has built an audience and become a huge phenomenon".
Abta has noticed its popularity too, saying in a brochure: "The hipster vibe continues in New Mexico, home to arguably one of the most popular TV series ever, Breaking Bad. The desert state is a spectacular place to act out your TV fantasies and it also has a vibrant Latino and Native American heritage, making it a fascinating holiday destination."
Access unlimited streaming of movies and TV shows with Amazon Prime Video Sign up now for a 30-day free trial
Sign up
The trade association said this year will see Britons branch out into "the broader USA", highlighting New Mexico alongside Texas and Alaska as the American states that should see increased footfall from this side of the Atlantic.
It is not the first time television audiences have been exposed to Albuquerque. But although all three of Disney's High School Musicals were set in Albuquerque, while the city also featured in Hollywood movie Little Miss Sunshine and was the location for TV series In Plain Sight, Breaking Bad's five-series run appears to have been the catalyst for an increasing number of Britons paying a visit.
Unafraid of its association with a fictional high school chemistry teacher with terminal cancer who turns his hand to drug dealing aided by a former pupil, Albuquerque's mayor, Richard Berry, last year declared 16 March as "Breaking Bad Day". Until recently the city's main draw had been its annual balloon fiesta – but all that is changing.
It has learnt from the success stories of other US cities. Seven years after The Sopranos ended its run, tours of the mob hangouts, Bada Bing strip bar and the homes that featured in the HBO show are still giving New Jersey an economic injection.
Mr Gilligan revealed recently that the show might never have been set in New Mexico at all, with California the original location. A suggestion by producers Sony during pre-production that they shoot in the southwest – taking advantage of a 25 per cent rebate from money spent in the state, ensuring more money could be spent on screen – set the switch in motion.
A spokesperson for Abta said yesterday: "Early reports show that year-on-year figures are up for the USA as a whole, which links to what we said back in our Travel Trends report at the turn of the year."
New Mexico's top spots, by Simon Calder
War and peace are the strongest suits of New Mexico tourism. The atomic bombs that were dropped at the end of the Second World War were created at Los Alamos National Laboratory, north of Albuquerque.
Santa Fe is a historic city built in the style of the ancient pueblo and is the ultimate escape for peace-loving liberals.
The city has a higher spa-to-citizen ratio than most, to soothe mind, body and spirit – but for a deeper back-to-nature experience, tourists can visit one of the many natural hot springs, some of which are "clothes-optional".
Wrap up well for the state's ski resorts, most notable of which is Taos.
Register for free to continue reading
Registration is a free and easy way to support our truly independent journalism
By registering, you will also enjoy limited access to Premium articles, exclusive newsletters, commenting, and virtual events with our leading journalists
Already have an account? sign in
Join our new commenting forum
Join thought-provoking conversations, follow other Independent readers and see their replies