Britain's Got Talent trounces The Voice in Saturday night ratings war
ITV's talent show drew in 10.5m viewers compared to 6.7m for The Voice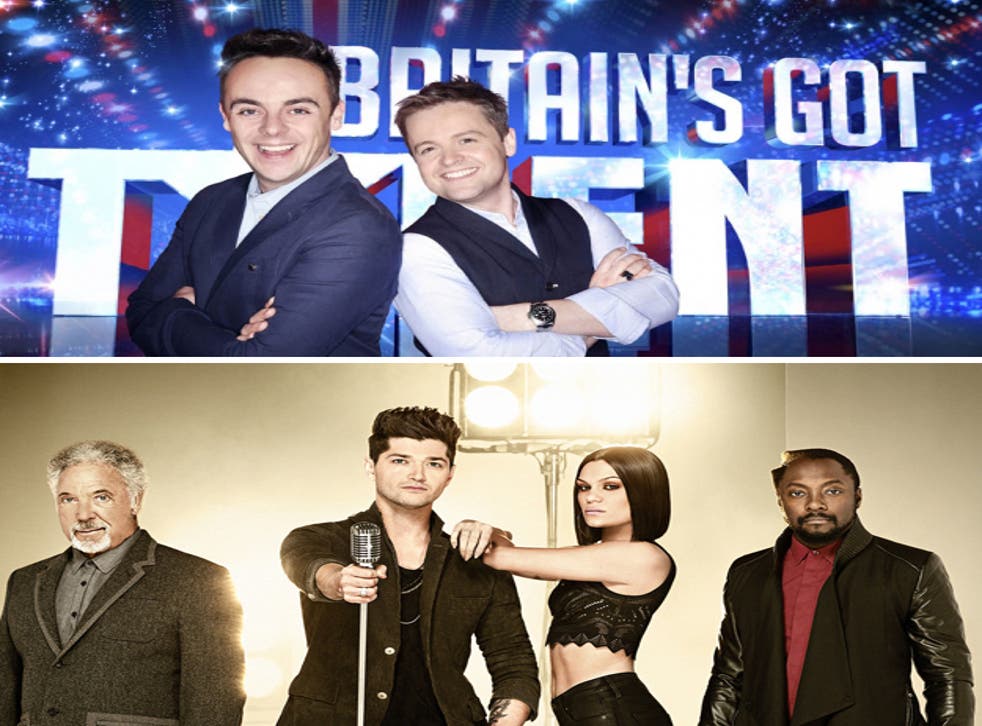 Britain's Got Talent beat The Voice in the Saturday night ratings war, attracting an average audience of 10.5 million.
The Voice, which aired at the same time as Simon Cowell's Britain's Got Talent, drew in 6.7 million viewers.
The series seven debut of ITV's talent contest received 600,000 more viewers than the 2012 opener, with a peak of 13 million viewers at 8.25pm.
Although the second series of The Voice has had a growing number of viewers, its third episode received a 26.8 per cent audience share in comparison to its ITV rival which attracted 41.5 per cent of viewers for the same time slot.
The two talent shows have been in a ratings battle since the launch of The Voice last year, which beat Britain's Got Talent for several weeks in 2012.
ITV scheduled Cowell's hit show to go head-to-head with The Voice this year in the Saturday evening prime time slot. The BBC in turn decided to push the start time of it most popular entertainment show to 6.45pm to get a 15 minute head start on its competitor.
After receiving a decline in ratings following the live auditions in 2012, The Voice has made some format changes to this year's series, including the introduction of "steals"- where coaches can take another's act.
The BBC said Saturday night's third episode drew in the highest audience for the current season.
ITV's director of television Peter Fincham said of Britain's Got Talent: "I'm delighted with such a strong start to what promises to be a fantastic series, with lots more for viewers to look forward to."
Despite its successful start, Britain's Got Talent received criticism over the weekend for its sexualised content shown before the watershed. Dancer Kari Graham stripped down to give Simon Cowell a lap dance, while 11-year-old singer Arisxandra Libantino did a rendition of Jennifer Hudson's "One Night Only," making obvious reference to having a one night stand.
Access unlimited streaming of movies and TV shows with Amazon Prime Video Sign up now for a 30-day free trial
Sign up
Former X Factor winner Steve Brookstein warned on Twitter: "Family entertainment and BGT have a lap dancer. Stay classy ITV."
Join our new commenting forum
Join thought-provoking conversations, follow other Independent readers and see their replies