Britain's Got Talent winner: Jules O'Dwyer and Matisse win with tightrope-walking act
4.5 million people voted in the BGT final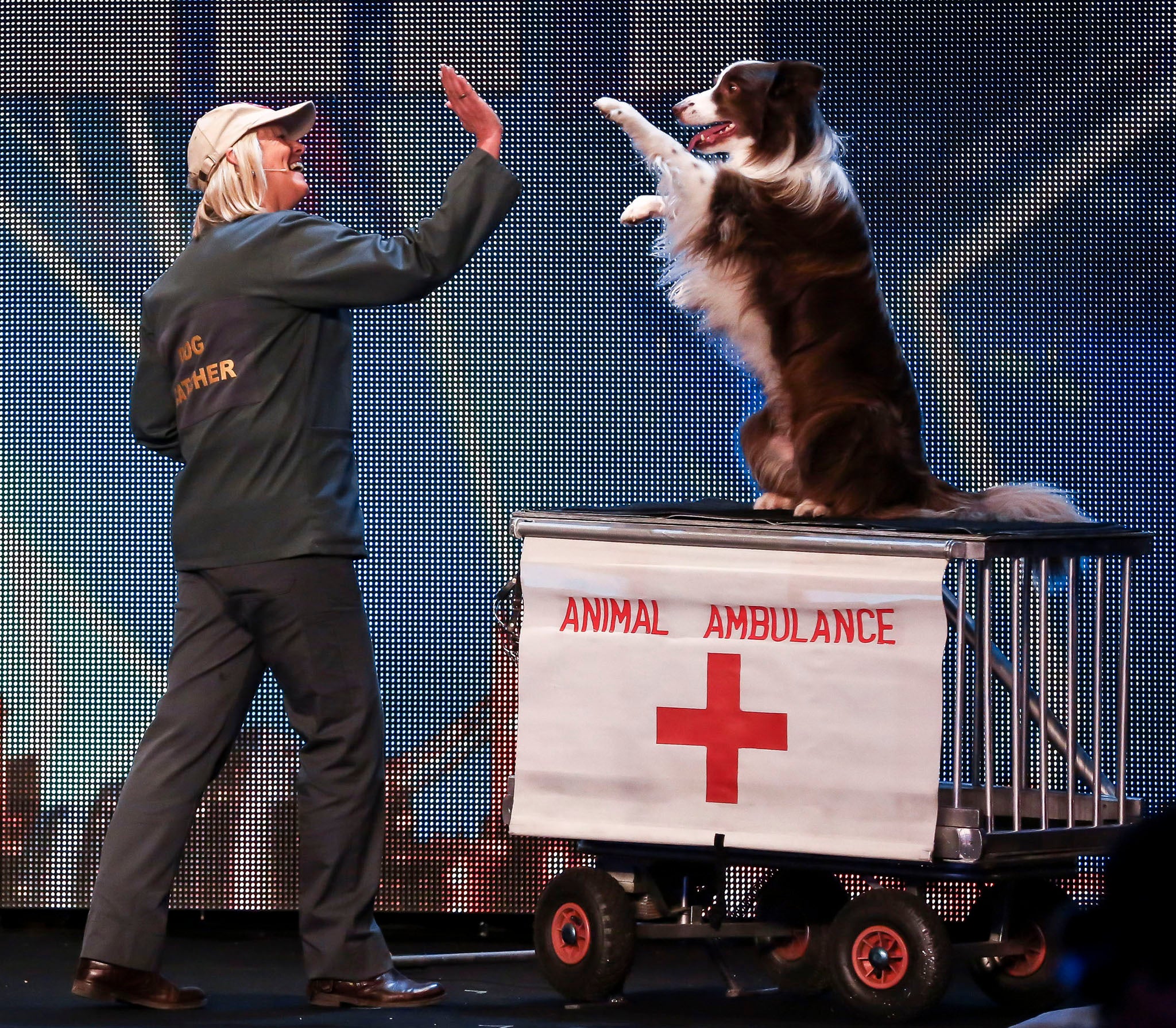 Britain is known as a pet-loving nation and our obsession with canine chums was cemented this evening when one of them was named this year's champion of Britain's Got Talent.
Jules O'Dwyer and her dog Matisse won the competition, beating magician Jamie Raven and Welsh choir Cor Glanaethwy in the final three.
Simon Cowell described Matisse as "one of the best dog acts we've ever seen" and this evening's performance saw the rescue hound walk across a tightrope.
Matisse celebrated winning by licking presenter Anthony McPartlin's face (above).
"I'm just so proud of my dog," said O'Dwyer. "So so proud. This isn't real!"
The duo will perform in this year's Royal Variety Performance and take home a cash prize of £250,000.
Matisse is not the only canine to have won the competition, following in the furry footsteps of 2012 champion Ashleigh Butler and her dog Pudsey.
The judges claimed tonight's show was the strongest lineup in the show's history.
"It's one of the best series we've done, we've found some great people," said Cowell.
Boyband came 12th in the competition, followed by Entity Allstars and UDI.
In ninth place it was the Neales, who previously made Simon Cowell cry, while wild card Jessie-Jane McPartland took eighth place.
Standup Danny Posthill was in seventh place while bookies' favourite Calum Scott, who forgot some of words during tonight's performance.
Britain's Got Talent 2015 finalists
Show all 10
Young singer Isaac Waddington and Old Men Grooving came fifth and fourth consecutively.
The Welsh choir Cor Glanaethwy came third and magician Raven was the runner-up. He remarked: "Technically I was the most-talented human being in 2015."
Tonight's show included a performance by Michael Flatley's Lord of the Dance who confirmed it will be his last appearance on British television. "Don't look too happy," he told Ant and Dec.
Join our commenting forum
Join thought-provoking conversations, follow other Independent readers and see their replies