Broadchurch Effect: Series two prompts surge of searches for holidays in Dorset and Somerset
Broadchurch has received commercial and critical acclaim since its first episode
Roisin O'Connor
Sunday 11 January 2015 18:13 Comments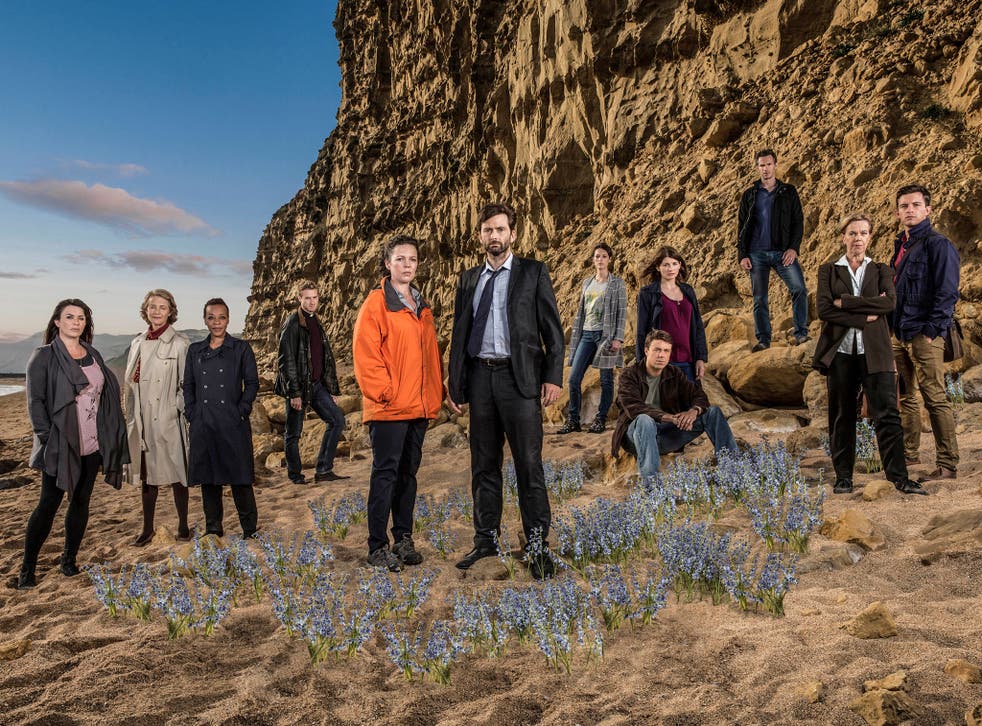 The "Broadchurch Effect" has gripped the nation once again as the television show's highly anticipated second series began last week.
Searches to Somerset and Dorset are up by 200 per cent as Britons ponder a visit to the setting of the ITV crime thriller.
Apparently unperturbed by the sinister plot and dark content of the critically acclaimed programme, hotel searches to West Bay, Dorset, have also seen an increase of 50 per cent, according to research conducted by Hotels.com.
Episode one of series two aired last week. Searches for information about visits to the location can therefore be expected to increase further, with another seven episodes to go before the series concludes. Following the first series' dramatic finale in 2013, the coastal area of Bridport saw increases of 67%.
Broadchurch series two in pictures

Show all 36
Meanwhile the blue chalet where David Tennant's character DI Alec Hardy broods over past and current events has gone up for sale.
Malcolm Gill, handling the sale of the chalet for estate agents Lyme Coast Holidays, told The Telegraph that the "Broadchurch Effect" would have pushed up the price.
"It's impossible to quantify but I would say it has probably benefited from an uplift of between £25,000 and £50,000," he said.
"We have tried to price it fairly and sensibly without being greedy and I think the owner will be pleasantly surprised to achieve the asking price."
The property was spotted by Chris Chibnall, the creator of Broadchurch, who lives in nearby Bridport, when he was writing the first series in a local café and Tennant's character was still being developed. Chibnall has said the chalet "holds lots – if not all – of the secrets".
Built around 1900, it has been renovated by current owner Abbey Evans, who bought the chalet in 2000. Mr Evans, 60, said he had no idea it would be featured so prominently in Broadchurch until he tuned in last Monday evening.
"I just hope the horrible murder won't put people off," he joked.
"I am sad to let it go and if my circumstances were different, I would try and keep it on," he said. "I had a lot of good times there with my son. His surfboard is still in the roof with lots of old fishing rods."
Episode two of Broadchurch's second series airs on 12 January 2015.
Register for free to continue reading
Registration is a free and easy way to support our truly independent journalism
By registering, you will also enjoy limited access to Premium articles, exclusive newsletters, commenting, and virtual events with our leading journalists
Already have an account? sign in
Join our new commenting forum
Join thought-provoking conversations, follow other Independent readers and see their replies