Cate Blanchett defends straight actors who play gay characters on screen
The actor said she would 'fight to the death' for the right to suspend disbelief and play roles beyond her own experience
Jack Shepherd
Saturday 20 October 2018 15:29 Comments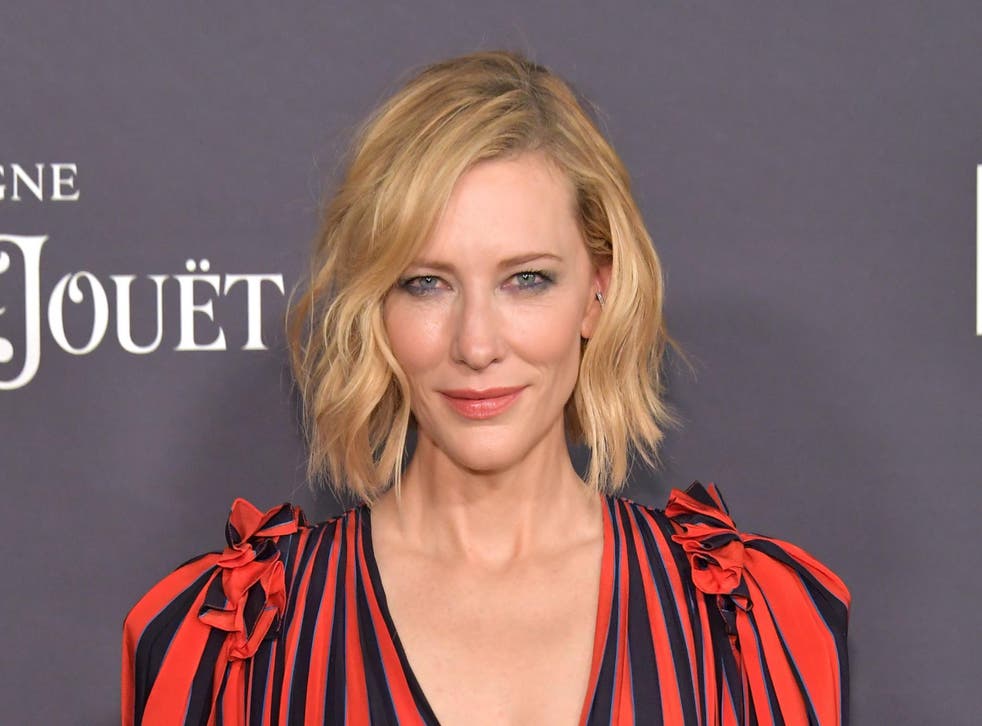 Cate Blanchett has defended straight actors who play gay characters on screen.
Hollywood has been increasingly criticised over the past few months for giving LGBT+ roles to straight actors, with Scarlett Johansson recently dropping out of playing a transgender character in Rub and Tug following a backlash.
Blanchett, who played a lesbian character in 2015's Carol, said she would "fight to the death" for the right to suspend disbelief and play characters beyond her own experience.
The Oscar-winning actor said she disagreed with the idea that a performer could only form a deep bond with a character if they had shared experiences, and believed it defies the point of acting.
"It also speaks to something that I'm quite passionate about in storytelling generally, but in film specifically, which is that film can be quite a literal medium," she told The Hollywood Reporter.
The best films of 2018 (so far)

Show all 17
"And I will fight to the death for the right to suspend disbelief and play roles beyond my experience. I think reality television and all that that entails had an extraordinary impact, a profound impact on the way we view the creation of character.
"I think it provides a lot of opportunity, but the downside of it is that now, particularly in America, I think, we expect and only expect people to make a profound connection to a character when it's close to their experience."
Johansson previously said, after receiving criticism for accepting a role as a transgender character, that all comments should be "directed to Jeffrey Tambor, Jared Leto and Felicity Huffman's reps for comment".
Trace Lysette, who appeared alongside Tambor in the Amazon series Transparent, said the casting was a symptom of a bigger problem in Hollywood, writing on Twitter: "I wouldn't be as upset if I was getting in the same rooms as Jennifer Lawrence and Scarlett for cis roles, but we know that's not the case."
Sir Ian McKellen has also been critical of Hollywood's attitude to gay actors, pointing out that no openly gay man has ever won the Academy Award for best actor, while straight actors have taken home the prize for playing LGBT+ roles.
Examples include Tom Hanks, who won an Oscar for Philadelphia, while Sean Penn scooped it for Milk. In total, 52 straight people have been Oscar-nominated for playing gay characters.
Register for free to continue reading
Registration is a free and easy way to support our truly independent journalism
By registering, you will also enjoy limited access to Premium articles, exclusive newsletters, commenting, and virtual events with our leading journalists
Already have an account? sign in
Join our new commenting forum
Join thought-provoking conversations, follow other Independent readers and see their replies