Channel 4 documentary Girls To Men criticised by genderqueer person who featured in episode
The organisation Gendered Intelligence said 'media interest in surgery can reduce all trans experiences'
Olivia Blair
Wednesday 14 October 2015 15:04 Comments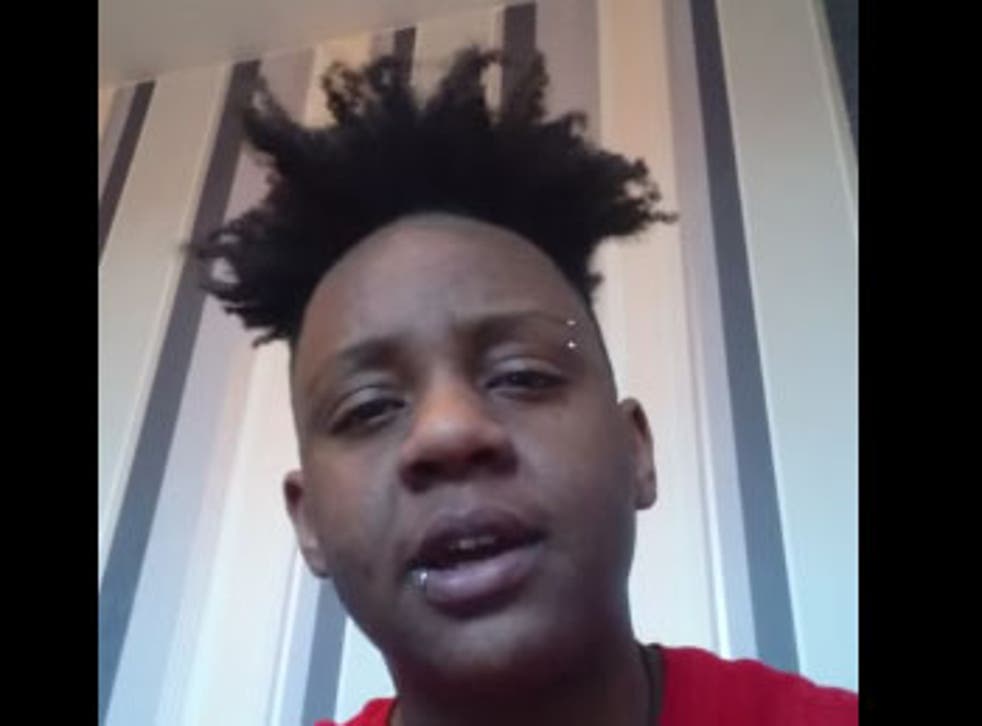 An individual who featured in the Channel 4 documentary Girls To Men said they feel "devastated" and "stupid" about their inclusion in the programme.
CJ Bruce, who identifies as genderqueer, wrote a blog post on the website, Auto Straddle explaining how after being approached by producers to feature in the programme, they were initially hesitant the documentary would be "voyeuristic and sensational" but was reassured the episode would be "purely educational".
However CJ was "angry" to learn the title of the programme: Girls To Men, only last week.
"I explained to him [the producer] that the name is disgusting and sensational… and that I wanted absolutely no part in it. I explained to him that my face on a show called that wasn't just insulting, it could be potentially dangerous. This is meant to be educational, but instead it was turning into another sensational nightmare," CJ wrote.
Some Twitter reaction appeared to support CJ's claims, alleging the episode was transphobic, taking particular offence with the programme's title, with users highlighting that transgender men have always considered themselves male, therefore 'girls' is misleading. Other criticised the focus on gender reassignment surgery.
The programme followed three transgender men during their transition; showing them undergoing surgery, meeting with doctors and receiving testosterone injections.
CJ's inclusion in the programme was through footage of a YouTube video they had personally posted, which they say producers did not receive permission to use. "They [producers] told me they would ask for my permission to use any clips of old videos before they used them — which they ended up not doing."
CJ stressed the importance of the involvement of trans people when "making shows about trans people".
Jamie Pallas, from the organisation Gendered Intelligence told The Independent: "It is understandable for young trans people to be excited about these milestones, but media interest in surgery on trans people is harmful as it reduces all trans experiences. It suggests you become your gender through surgery or medical intervention which we disagree with.
"The young trans people in this documentary have been brave to show their transition but we would encourage trans people getting involved with the media to be wary and do research beforehand as there is potential for your story to be taken out of your control," he said.
A spokesperson for Channel 4 told The Independent: "Every contributor who appeared in Girls to Men gave written consent to be included in the film and, where necessary, gave written permission for use of publicly available footage."
"The title was chosen to reflect more accurately the experiences of the main contributors, who were all happy with this title. We are incredibly proud of these films which have all been made with a great deal of sensitivity and consideration in an attempt to raise awareness of the transgender community."
Register for free to continue reading
Registration is a free and easy way to support our truly independent journalism
By registering, you will also enjoy limited access to Premium articles, exclusive newsletters, commenting, and virtual events with our leading journalists
Already have an account? sign in
Join our new commenting forum
Join thought-provoking conversations, follow other Independent readers and see their replies