Cheer coach Monica Aldama 'devastated' by Jerry Harris arrest on child pornography charge
'My heart is shattered into a million pieces'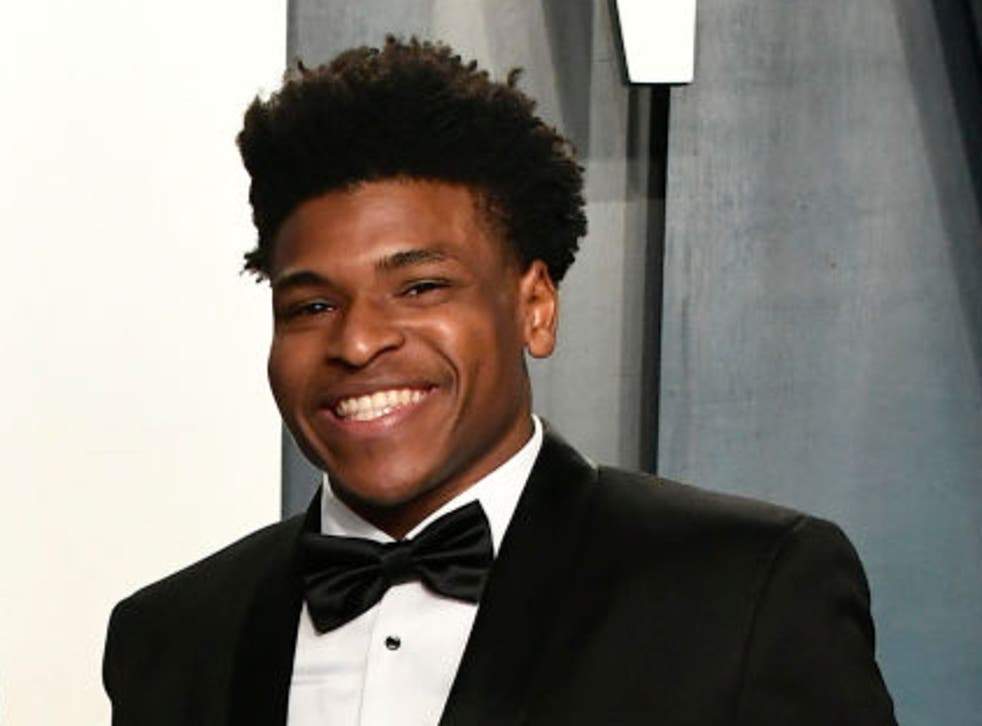 Cheer coach Monica Aldama, who was featured on the Netflix programme alongside Jerry Harris, says she was "devastated" to learn of his arrest on a child pornography charge.
Aldama shared an Instagram post after news of the arrest broke.
"My heart is shattered into a million pieces," she wrote. "I am devastated by this shocking, unexpected news."
Aldama added that "our children must be protected from abuse and exploitation" and shared prayers for "everyone affected".
Harris was arrested on Thursday and charged with one count of producing child pornography. He is accused of allegedly enticing an underage boy to produce sexually explicit videos and photos of himself.
A spokesperson for Harris previously disputed the allegations against him in a statement to People, telling the publication: "We categorically dispute the claims made against Jerry Harris, which are alleged to have occurred when he was a teenager. We are confident that when the investigation is completed the true facts will be revealed."
The minimum sentence for production of child pornography is of 15 years in prison. The maximum is 30 years.
Aldama was featured in Cheer, Netflix's six-part docuseries about a nationally ranked cheerleading team, in January this year.
The programme has just won two Emmys and is up for a third one in the Outstanding Unstructured Reality Program. It will be announced during the award ceremony this Saturday.
Register for free to continue reading
Registration is a free and easy way to support our truly independent journalism
By registering, you will also enjoy limited access to Premium articles, exclusive newsletters, commenting, and virtual events with our leading journalists
Already have an account? sign in
Register for free to continue reading
Registration is a free and easy way to support our truly independent journalism
By registering, you will also enjoy limited access to Premium articles, exclusive newsletters, commenting, and virtual events with our leading journalists
Already have an account? sign in