The Independent's journalism is supported by our readers. When you purchase through links on our site, we may earn commission.
Cheer star Jerry Harris denies allegations he solicited sex from minors
FBI agents executed a search warrant at Harris's home in Naperville, Illinois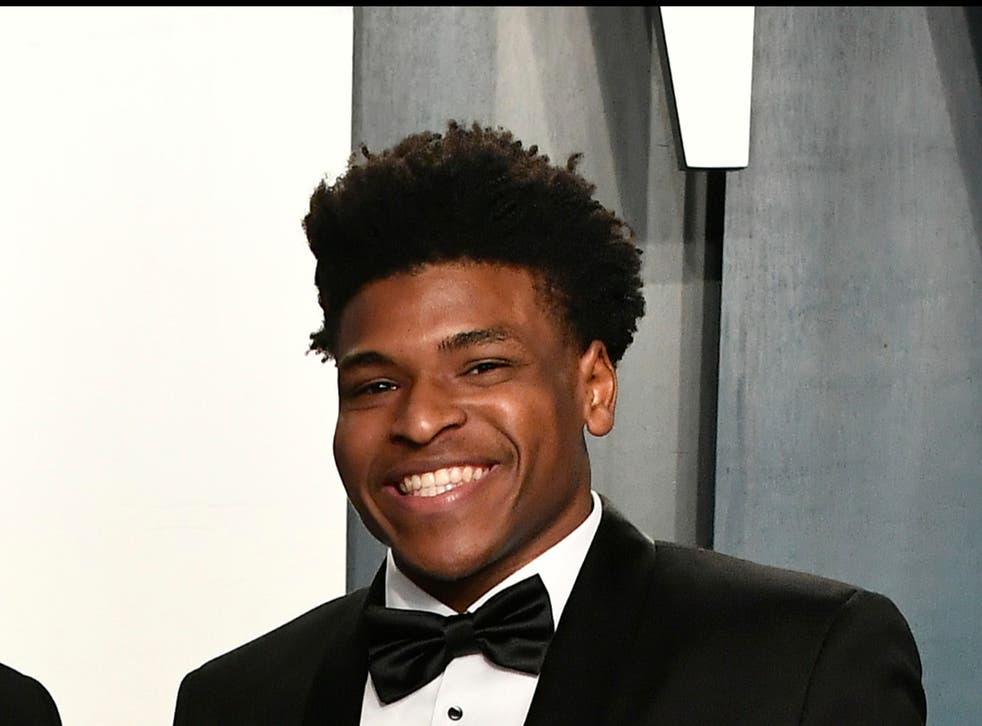 Jerry Harris, one of the lead stars in the Netflix docuseries Cheer, has denied allegations that he asked for sexually explicit photos and sex from minors.
"We categorically dispute the claims made against Jerry Harris, which are alleged to have occurred when he was a teenager," Harris's spokesperson told Variety in a statement.
"We are confident that when the investigation is completed the true facts will be revealed."
The allegations came to light in a USA Today report on Monday (14 September), which stated that FBI agents executed a search warrant a home in Naperville, Illinois, as part of the investigation.
The case is based on allegations that were reported to police by cheerleading company Varsity Brands. In letters to police, Varsity's chief legal officer, Burton Brillhart, said the company had learnt of "inappropriate sexual conduct" allegations against Harris. He included a screenshot of a Snapchat message showing what appears to be Harris's face with the message: "Would you ever want to ****."
Another screenshot shows an exchange from 2019, when an individual allegedly named "jerry harris" wrote: "Hey btw I found a place for us to do stuff it's actually pretty good haha."
Brillhart's letters describe Harris as a former employee who was not working for Varsity when the alleged incidents occurred.
Harris, 21, became famous after appearing in the hit cheerleading series Cheer. He was a fan-favourite thanks to his encouraging "mat-talk" and positive demeanour.
Harris was one of the most popular stars of Cheer and, after the show was released, he was invited onto The Ellen DeGeneres Show and he interviewed celebrities, who fawned over him, on the Oscars red carpet.
Harris has 1.2 million Instagram followers and his page features partnerships with Cheerios, Starburst and Walmart.
The Independent has contacted Netflix for comment.
Register for free to continue reading
Registration is a free and easy way to support our truly independent journalism
By registering, you will also enjoy limited access to Premium articles, exclusive newsletters, commenting, and virtual events with our leading journalists
Already have an account? sign in
Register for free to continue reading
Registration is a free and easy way to support our truly independent journalism
By registering, you will also enjoy limited access to Premium articles, exclusive newsletters, commenting, and virtual events with our leading journalists
Already have an account? sign in
Join our new commenting forum
Join thought-provoking conversations, follow other Independent readers and see their replies