Top Gear: Chris Evans 'looking car sick' after driving with Sabine Schmitz
The pair were spotted driving an Audi R8 V10 in California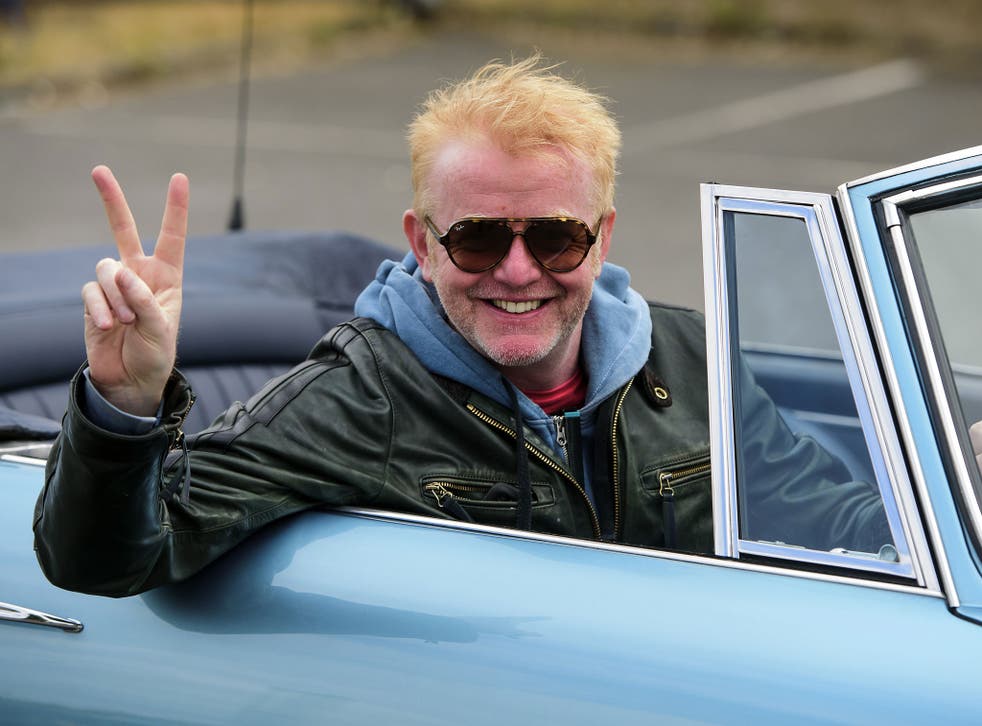 Chris Evans has suffered blow after blow in regards his new Top Gear show. Firstly, executive producer Lisa Clark left the BBC show just five months after being brought in for its re-launch.
Then, when his co-presenters were announced, headlines shouted 'unknowns join Top Gear line-up' and Evans was accused of not being able to talk and drive at the same time.
Now, the 49-year-old has been seen 'retching' at the side of the track after driving an Audi R8 V10 with co-presenter Sabine Schmitz, affirming many people's claims he is not perhaps fit for the job.
Chris Evans: Career in pictures

Show all 15
According to a report in The Sun, Sabine 'screeched to a halt' after noticing the Radio 2 DJ felt ill in the passenger's seat. He was then phtographed bending over at the side of the race track, with the paper claiming he was 'throwing up'.
With only months to go until the reboot supposedly hits screens (it is due to air 5 May, according to Evans), hopefully he will be able to pull something out of the bag.
The BBC decided against renewing Jeremy Clarkson's Top Gear contract after he assaulted producer Oisin Tymon. Clarkson and his former co-hosts have signed contracts to front a new motoring show with Amazon Prime
Register for free to continue reading
Registration is a free and easy way to support our truly independent journalism
By registering, you will also enjoy limited access to Premium articles, exclusive newsletters, commenting, and virtual events with our leading journalists
Already have an account? sign in
Register for free to continue reading
Registration is a free and easy way to support our truly independent journalism
By registering, you will also enjoy limited access to Premium articles, exclusive newsletters, commenting, and virtual events with our leading journalists
Already have an account? sign in
Join our new commenting forum
Join thought-provoking conversations, follow other Independent readers and see their replies